Washable rugs made from all-natural cotton fibers are now the standard that you should follow when you buy rugs. In the past rugs were difficult to clean and most of the time you needed a professional cleaning service to do it. However, those kinds of rugs are no longer sustainable and contribute to pollution as most just get thrown away if it becomes dirty or stained. In the effort to at least contribute to the betterment of the planet, we should strive to buy things that will not unnecessarily destroy the environment and rugs are one of them.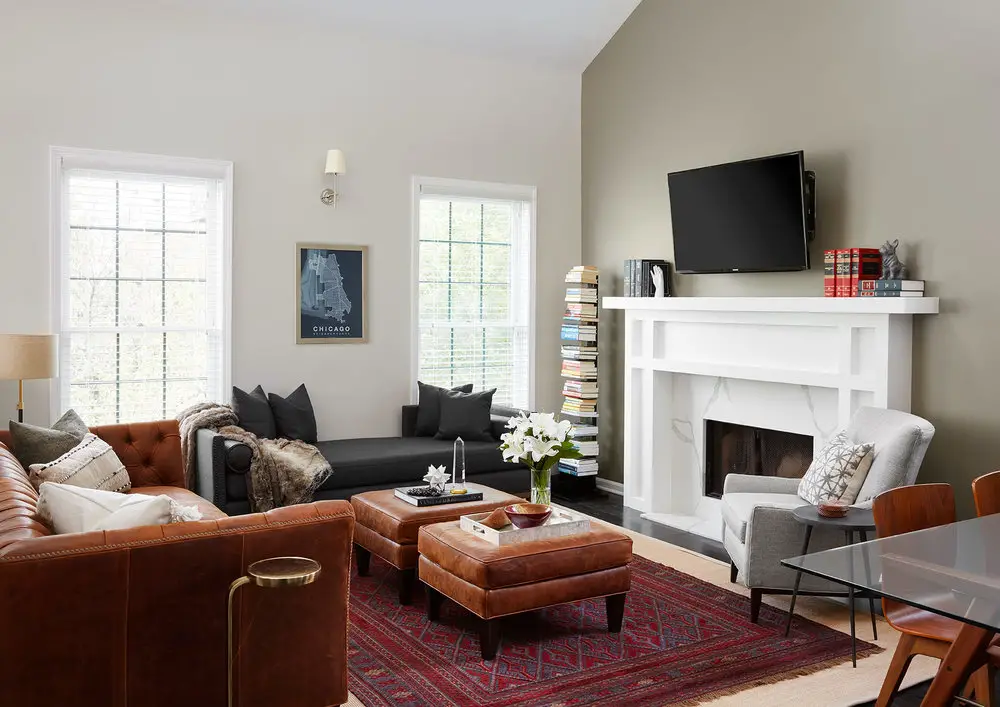 Albeit a small and sometimes inconsequential piece of home décor or accessories, the decision to buy rugs should be given much thought. It is best to buy jute rugs that are not only durable and pretty but will also be good for the environment. Rugs that are made from natural fibers like cotton can be machine washed so you would not have to struggle with having to clean them manually. Since rugs are by their very purpose is used to catch dust and dirt, it is but natural that it will become dirty and it will need to be cleaned. The old rugs that were thick and heavy and made from synthetic materials were difficult to clean and more often than not ended up in the garbage bin because people did not want to clean it as it was too tedious to do so.
Thankfully there is now a better alternative, and everyone should be buying washable rugs as it is better for the environment and the family's health. We do not know what kind of chemicals go into the synthetic rugs, at least with washable cotton rugs, you know what it is made of, and that it will not pose any health risk to you and your family. However, there are still a few things to consider when buying washable rugs, so read on for a few tips on how to buy the best rugs there are.
Choose the right-sized washable rugs
Generally, washable rugs are made from natural fibers and materials and there are many designs and sizes to choose from. The kind of rugs you want would depend on where you will use them in your home, if you need one for the dining area, then it should be large enough to accommodate your dining table and chairs, if it is for the kitchen counter then you want a rectangular shaped rug. Thus, when you want to buy a new rug, make sure that you have measured the area where you will place it, and so have determined the size that the rug should be. It is frustrating to buy a rug and then find out that it is not the correct size for the spot you want to put it in.
Moreover, the store would be asking you which size of the rug you want to purchase, and not having that information will only cause delays and problems for you and the sales clerk. Although returning rugs can be done, would you go through the trouble of driving again to the store and bringing the rug again to have it exchanged for the right size? So even before you head out to the store, make sure that you have the correct information for a smooth transaction.
Buy washable rugs that complement your home style
Washable rugs are utilitarian and functional and it is bought mainly for that purpose, but it can also be a design element. As such, make sure that when you buy rugs, it is in the same color scheme or theme of your home. If your home is predominantly neutral in color, do not buy rugs that are colorful or have big bold prints or patterns. Although some people can pull it off as it may provide a burst of color to a very plain room, but make sure that this is the look you are going for. At the same time, if your home has warm earth tones, then make sure to get rugs in the same color palette so that they will not be glaringly different and stick out like a sore thumb.
Make sure to take note also of the style of the room you are going to place the rug, if it is in the children's bedroom, then color and prints are a good choice, and if it is in the kitchen, then a thicker, absorbent and non-slip rug would be most appropriate. Sometimes we fall into the trap of buying things because we think they will look good in our home and then when you bring it home, you realize that it does not work at all. Some may argue that since rugs aren't that expensive, that you can just buy another one. That is such a wasteful attitude and will not do any good to our environment.
Look for high-quality washable rugs online
Washable rugs may be readily available in most stores in your area and they would probably have limited designs and sizes. The best option would be to find an excellent online store or supplier of washable rugs. You just go to your web browser and search for washable rugs and it will give you a list of websites that you can check one by one. You can browse through their catalog and look over the stocks that they have and if you see some good designs and reasonable prices, then try to save that website so you can look at it again. You can also check out a few more so that you will get an idea of what is being offered on each site and where you could get the best deal.
If you are more inclined to find the best washable rug in the design that you want, then examine all the pictures of the stocks that they have. Be prepared to spend a chunk of your time doing this, and if you find many rugs that you fancy, do not check them all out, you can buy whatever you need but not more than that so you would not be polluting the planet after.
Thanks to revivalrugs.com for consulting on this post.