Maintaining a home in its best shape is an indispensable goal for homeowners. A well-maintained property should be no stranger to necessary repairs, and value-boosting remodels. After all, maintaining your home enhances its look and boosts its value over time.
In this article, you'll be taking a look into an expensive, large-scale remodeling project your property can ever get in its entire lifetime—a kitchen remodel. While it's widely known as a costly home improvement project, many homeowners are still unaware of what factors exactly contribute to its costs.
A Look into Kitchen Remodel Costs
Your kitchen is the heart of your day-to-day living. It's the place to start your day with your morning cup of coffee and unwind as you spend your dinner with your family after a long day. Conducting a kitchen remodel can significantly improve your family's quality of life.
See how you can experience a rich and unique feeling in having a good kitchen here:
Before diving into your remodel, a part of setting your budget is knowing the potential costs of your kitchen remodel through research. Essentially, a kitchen remodel costs around USD$150 per foot, amounting to an average of USD$25,000. A low-end project can start at USD$4,000, while higher-end, fully-furnished ones can reach a whopping USD$60,000. (1)
If you have no idea how to estimate your budget, the National Kitchen and Bath Association (NKBA) suggests budgeting 15% to 20% of your home's value for your kitchen remodel. (3)
Despite a minute or enormous budget, the success of your remodeling project will highly depend on the professionals you'll work with, so make sure to hire reliable experts from MacLaren Kitchen and Bath.         
Factors That Affect Kitchen Remodel Costs
Kitchen remodels entail diverse components that vary from home to home. While there's no black-and-white cost breakdown for your impending kitchen remodel, it's worth knowing the following aspects of the remodel you should factor in:
1. Kitchen Size
The size of a certain space is directly associated with the costs of its construction. To estimate your kitchen remodel costs as accurately as possible, the first, wisest step is to take the exact dimensions of your kitchen. For every foot of kitchen space, your remodel cost can range from USD$75 to USD$250. If you're planning to replace your cabinets, appliances, and kitchenware, keep in mind that these are yet to be included in the total costs. (1)
As workers will need to remodel a larger space, they'll charge more for their time and expertise. The size of your kitchen space has a significant role in your remodeling costs, so it should be your top priority.
2. Labor Costs
Among all areas in a residential property, the kitchen is the most difficult to build, repair, or remodel because of its different components. Since a kitchen remodel involves transforming the entire layout of your kitchen, you'll deal with elements such as the pantry and cooking area, plumbing, lighting, cabinetry, material finishes, and more—which should be assigned to separate professionals.
In fact, professional labor takes up 15% to 25% of your kitchen remodel budget. Don't forget to factor in the size of your kitchen space and desired remodel features, as they can significantly change how much you'll pay for labor. Ideally, hiring a kitchen remodeling contractor, such as the team from MacLaren Kitchen and Bath, instead of separate workers can help make the most out of your budget. (1)
3. Modifications And Replacements In Existing Layout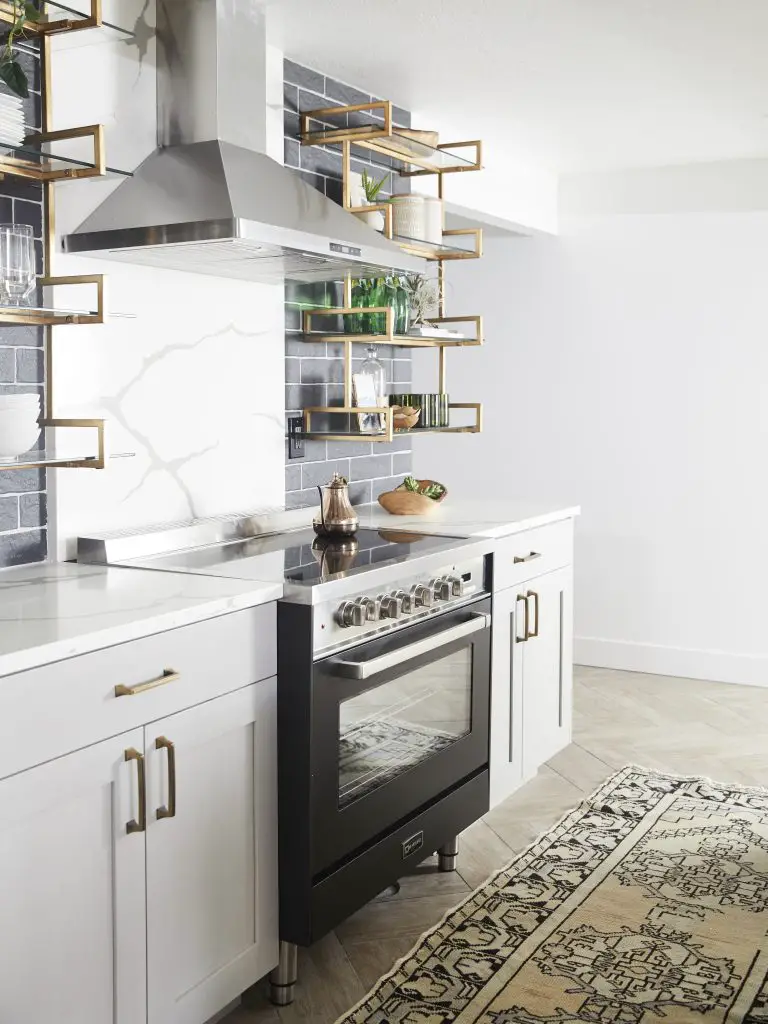 Oftentimes, remodeling a kitchen means modifying its structure and layout. You can implement major changes and additions to improve the kitchen's functionality, but they'll cost more as you add more.
For instance, a basic kitchen remodel aims to update and refresh your space, which can include countertop replacements, cabinet refurbishments, and a painting job. Meanwhile, if you'd like to relocate doors and windows, install different lighting types, replace your flooring, or upscale your sink and faucet, you'll have to prepare more money for more complex work. (2)
Additionally, an interior designer can see the bigger picture of your kitchen remodel. Hiring one can help plan your layout according to your needs and preferences. The combination of function and beauty will dictate the success of your kitchen remodel. (3)
Incorporating current kitchen design trends into your own remodel may also cause prices to increase.
4. Material Quality and Costs
Higher-quality materials with features of durability, quality craftsmanship, and aesthetic appeal are unquestionably more expensive than their counterparts. Materials that contribute to your home's value and make it look expensive, like granite flooring, tend to be costlier compared to vinyl flooring, but it's still a compelling option for affordability. (4)
When choosing the right building materials for your kitchen, assessing the returns of your investment in terms of quality, function, and lifespan is imperative. Why would you settle with cheap materials if they'll need repair or replacement in the next few months?
Along with quality, material costs also climb up according to where you live. In urbanized areas, you're likely closer to various hardware stores, thus giving plenty of material options to choose from. If there's higher demand and a lower supply of materials within your area, it'll be more financially challenging to secure materials.
Bottom Line
Cutting costs is the gravest mistake one can ever make on a kitchen remodeling project. Regardless of your budget and desired results, it's paramount to prepare enough money that can accommodate your expenses while delivering excellent remodeling work. Determining the top factors that affect your kitchen remodel costs is the best way to excel in your planning and preparation, and most importantly, know your expectations ahead of time. Thanks to maclarenfab.com for consulting.
References