Do you have a small bathroom? Have you ever wondered how to make the most of your space while still being able to enjoy it and all its glory? Here is some advice on remodelling your tiny toilet, as well as turning that little room into an elegant suite for relaxation!
How to maximise space in a small bathroom?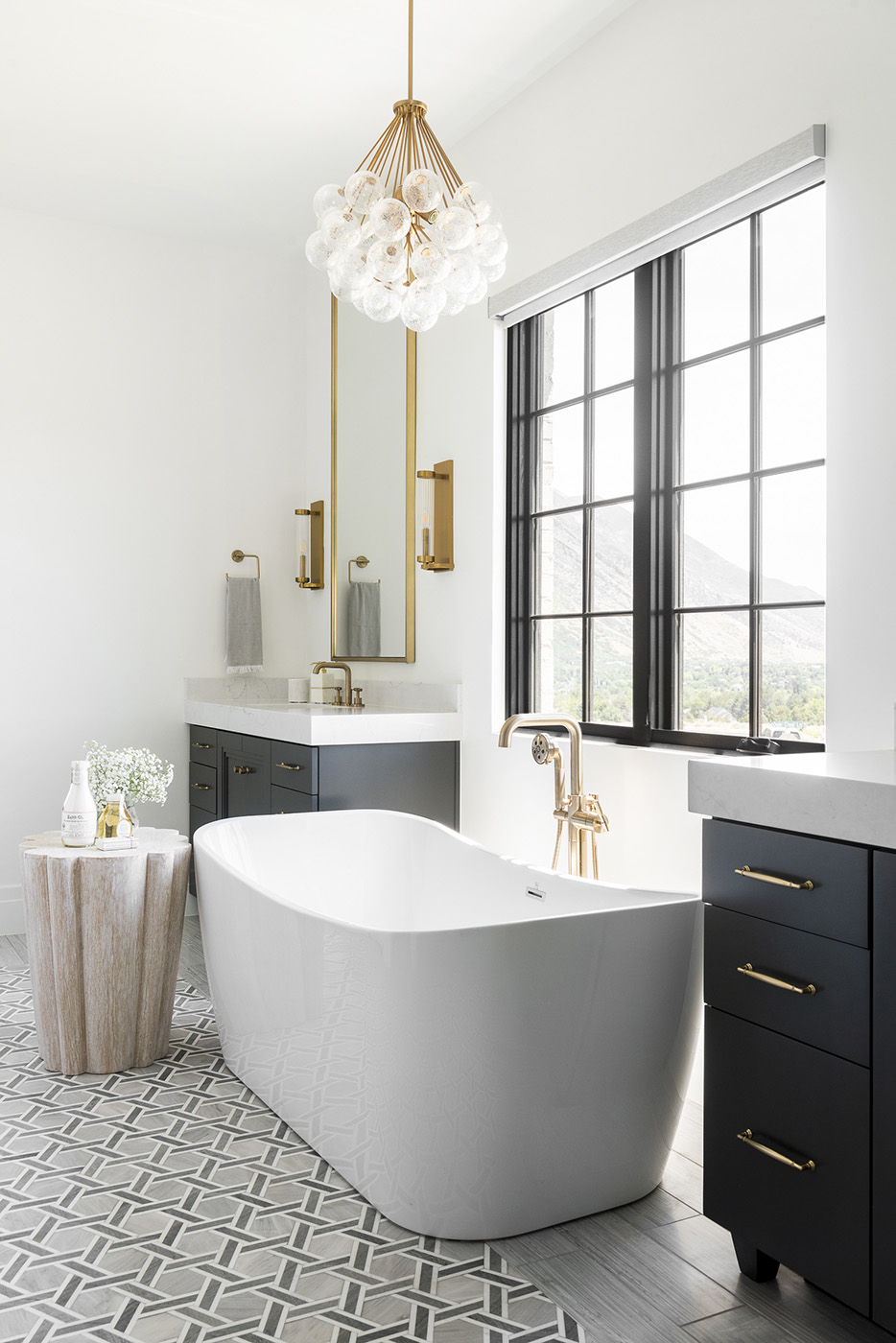 There are many new shower bathroom combinations to consider when trying to maximise space in a small bathroom. One of the best things to maximise space in a small bathroom is to replace your shower with a combination shower and tub. This isn't new-fangled technology and will give you greater bathtub size and showers that take up less floor space. Plus, many have amenities like jets or radio for entertainment and sparkling water spruce functions for cleansing.
A qualified contractor should easily install an over-shower bathroom suite, but it is usually not too tricky if you are a DIY enthusiast.
What is the smallest sized toilet and sink I can use?
Many options are available for smaller sinks and toilets, such as wall-hung options that reduce the floor area taken up. The width of a standard sink ranges anywhere from 20 cm to 55cm, and you could also investigate corner sinks to make use of awkward spaces.
Similarly, toilets can range anywhere from 70cm to 140cm, so if the size is an issue for you, there are many different options available to make the best use of your space. You can also look into toilets that are not quite so deep, meaning they don't project as much into the room.
What's the smallest bath size?
The best shower bath combination has many different designs that enable you to take up less floor space by incorporating the shower into your bath space.
The most petite, standard bath can be 114 cm/2.6 ft. long; you can, of course, opt for a deeper bath like a soaking tub which is shorter in length but retains its depth for a luxurious soak at the end of the day.
How to create storage in a small bathroom?
Find creative ways to store your toiletries in baskets or other containers, such as freestanding shelves or wall-hung shelves. This will give you plenty of storage for all your favourite cosmetics, shampoos or conditioners, and anything else that takes up space.
Making use of corner space is always a great idea and lifting everything off the floor onto shelving or hooking baskets from the ceiling is the best way to do this.
Where possible, mirrored cabinets are brilliant as not only do they store your luxury items, they help reflect light around the room, making it feel infinitely more spacious.
What sized tiles looks best in a small bathroom?
Many people believe that smaller tiles are better for small spaces, but larger floor tiling can be sleek. It is best to use more oversized tiles with a simple design as they will make your bathroom seem spacious. If you want to use the tiny ones, limit them to just one feature wall, or it'll look too busy! Tiles in light colours will add to that overall ambience of the new open space and, paired with some bright lighting, look fantastic.
What colours make a small bathroom look bigger?
Your bathroom is a beautiful refuge from the stress of life, so take steps to make it an inviting space. Make sure you use light colours such as white, cream, grey or green-anything that lifts your mood! You can also introduce colour in other ways with accessories like towels and bath mats.
Finally, don't forget about lighting; natural sunlight will do wonders for any room, but if this isn't possible, then be sure to invest in bright ceiling lights that add brightness without glare.
Final Thoughts
Creating a tiny toilet remodel that is both functional and elegant can be tricky. You need to keep in mind comfort, functionality, storage, design aesthetic and more! In addition, you must take your time when deciding what materials will work best for the project at hand. We hope these tips helped shed some light on how to create an efficient bathroom suite out of your small space. Thanks to bellabathrooms.co.uk for consulting.