Whether you organize a casual brunch or host a formal dinner party, the dining room décor sets the vibe. The décor lets guests and anyone else at the table know the expectation for food, conduct, and conversation. Ideally, your dining room decorations will elevate the atmosphere, making it feel as warm, luxurious, and stylish as possible.
Few homes have the perfect dining room by default. It takes effort to create an inviting ambience in the room, achieved through a combination of furniture, decorations, and lighting. Even if you're on a budget or limited by space, there are still ways to decorate the dining room with simple touches of sophistication. You can elevate the dining room décor by being creative and making the most of what you have.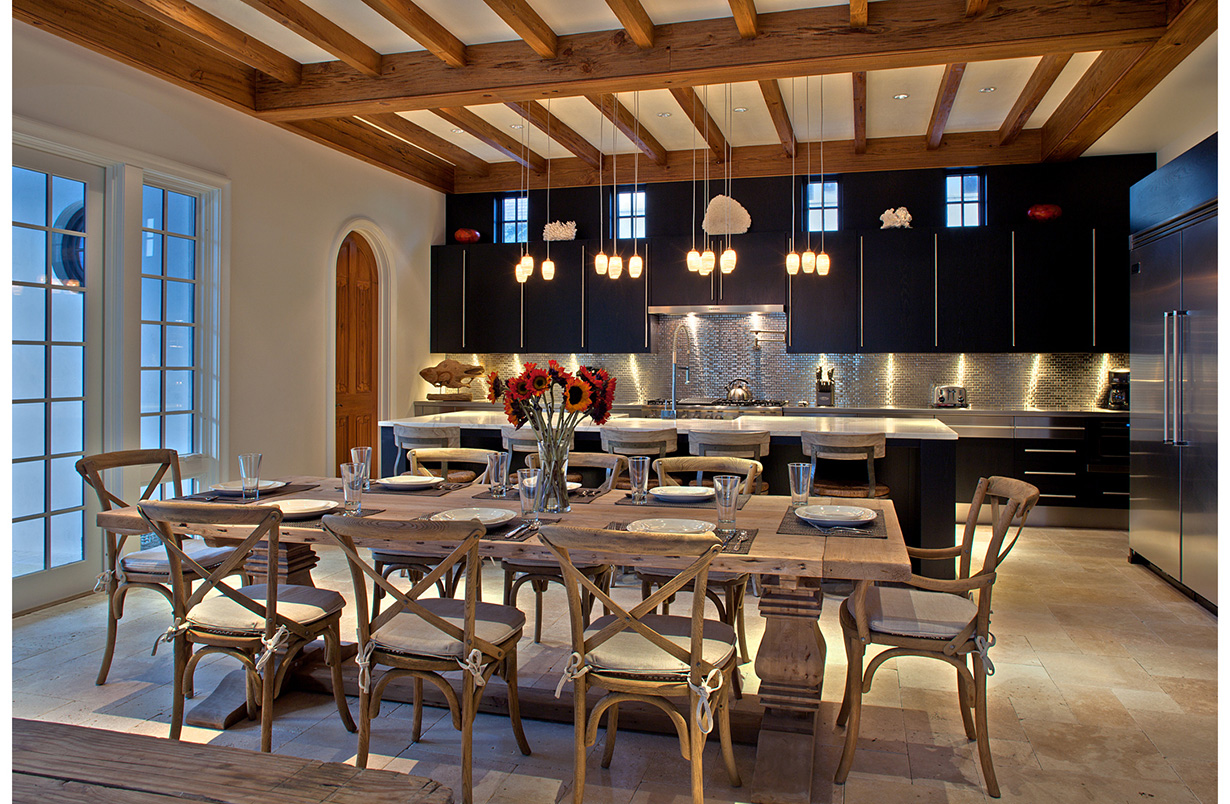 Follow this guide on how to use dining room décor to establish a picture-perfect space.
1. Set a theme
A dining room generally sticks to a theme with its décor. To elevate the décor, try to settle on a broad theme and narrow down the sort of materials you might need. Trendy dining room décor themes include a modern minimalist look, a rustic farmhouse vibe, or a cottage country aesthetic.
2. Wall art
When you walk into any restaurant, you'll notice most use wall art to craft a specific vibe. You can replicate this same look in your home. From maps and imagery to abstract paintings and signage, wall art can elevate the appearance of a dining room. If an art canvas doesn't interest you, you can choose to mount sculptures instead. However, avoid installing them too close to the dining room table, as you don't want anyone to hit their heads accidentally.
3. Artificial greenery
Artificial plants, flowers, leaves, and vines work as exquisite centrepieces in dining rooms. They go splendidly alongside candles and décor accents. If you have a large, long table that needs decorations in the middle, a collection of faux greenery is a suitable choice. The greener, the better. The occasional flower is okay, but most dining room décor arrangements use a simplified pattern of green over bright colours.
4. Figurines
In between your plants, figurines are fun and eclectic additions to your dining room. Built with steel, aluminum, or glass designs, they help decorate your table setting and create a unique focal point. The figurine can appear as an animal, a mythical figure, or any other item of interest.
5. Table materials
There are many stylish dining room table fabrics and materials that you can use for all different occasions. Tablecloths, runners, placemats, and napkins are the four basics. A set of sophisticated neutral-toned fabrics work just as well as bold prints. You can remove any tablecloths and other materials at the end of a meal. Switch to another set for the next time you host a gathering.
6. Chandelier Lighting
Your dining room lighting should create an impact. The lights shouldn't be overly bright, but they must provide enough illumination for people to see and walk around safely. A classy décor choice is chandelier lighting. Stylish yet functional, the chandelier radiates warmth, elegance, and sophistication into the dining room area. 
7. Candlelit centrepieces
Create ambient lighting with an elegant candlelit centrepiece on your dining room table. There are some excellent wholesale home décor deals on various candles, candle holders, and lanterns. However, be careful with their placement as candles pose a safety risk in the room. Avoid open candle flames in small dining room setups, as they can get knocked over and create fire hazards.
8. Coffee mugs
Purchase a set of after-dinner coffee mugs. Have them ready to go in case someone wants a coffee or tea after the meal. These items are not only functional, but they are also pleasant touches of dining room décor. If possible, try to match the colours and patterns as your tablecloth to create a harmonized aesthetic.
9. Personal touches
If you are decorating the dining room for an event, add personal touches to the décor. You may include handwritten place cards, custom menus, and personalized napkins. Usually, anything handmade will resonate with guests the most. A few artful flourishes will create a welcoming atmosphere in a way that run-of-the-mill décor cannot.
Thanks to abbottcollection.com for consulting on this post.