Whether you are moving into your new home or are looking to renovate, the bathroom is always the most important place in the house. The reason for this is because you spend a good chunk of your time there. It brings some peace and quiet for a few minutes when you want to get away from everyone. It gets rid of stress after a long day when you get in to have a shower.
For these reasons, the bathroom is an important part of the house, and it is crucial to decorate it in a way that will make you feel happy and provide that bit of peace to you whenever you are in there. Currently, there are many bathroom trends out there, and below are a few of them.
Large Format Wall Tiles
It has become a trend to start using large wall tiles instead of small mosaic tiles. The reason they are so popular now is that they are very easy to install. Not only this but there will no more dirt stuck in between the tiles as with the small mosaic ones. Less cleaning and a nicer, fresher look for the bathroom.
Spacious Soaking Tubs
Bathtubs like the 72-inch soaking bathtubs are ideal to give you the best relaxation feeling after a long stressful day. They are large, comfortable, and give you more space if you are quite tall. These tubs are the go-to necessity for bathrooms at the moment as more people are working from home.
Because they are quite large, there is less cleaning to do after getting out of the bath since it will be harder for water to get all over the floor.
Durable Paint
The quality of paint has expanded over the years. It is now much more durable and makes it harder to stain. It lasts longer and gives off a clean, fresh look for much longer than old types of paint. It is also more hygienic. People are going for nudes as a colour scheme for their bathroom. Others are going for the modern look of black and white.
Black bathtubs and white/grey tiles, and painted white walls. Others choose the simpler white bathroom. Some choose more vibrant colours such as bright yellow or even pink.
Quartz Countertops
These countertops are becoming extremely fashionable as they are beautiful to look at, but also because of how easy it is to maintain them. They are very easy to clean and cannot be damaged. Quartz countertops are very hard to stain or scratch which makes them ideal for the bathroom.
Not only do they provide a nice modern look, but they also provide a certain warmth for the room. This is an ideal pick for those who hate cleaning and are looking to spend minimal effort doing this in the bathroom.
Smart Toilets
When you go to an airport you always come across smart toilets to minimize people touching the flush button and passing germs over to others. These are now available for your home and people are going crazy for them.
They have brilliant features that come with them to make your experience better. You will no longer have to lift the toilet seat as they have sensors and do this for you. You will no longer have to flush the toilet manually, as it does this itself. Other features may include a seat warmer so that you are not freezing your backside off in winter. There are many more features depending on the type you get.
Heated Flooring
This heated flooring comes with tiles that give off a wooden look. If you hate cold tiles, this is definitely a better option for you. This type of flooring is a huge hit for people as you can now say goodbye to freezing your feet off in the middle of the night when going to the bathroom.
Heated flooring provides a warm floor for you during the day or night, which makes it more comfortable for you and your guests to go to the bathroom.
Marble and Wood
These two are a favourite among people at present as it gives off a warm and modern look to the bathroom. People prefer the natural look and use these for their floors, countertops, and walls. Those who love an elegant and natural look will go for either marble or wood, or both.
Plants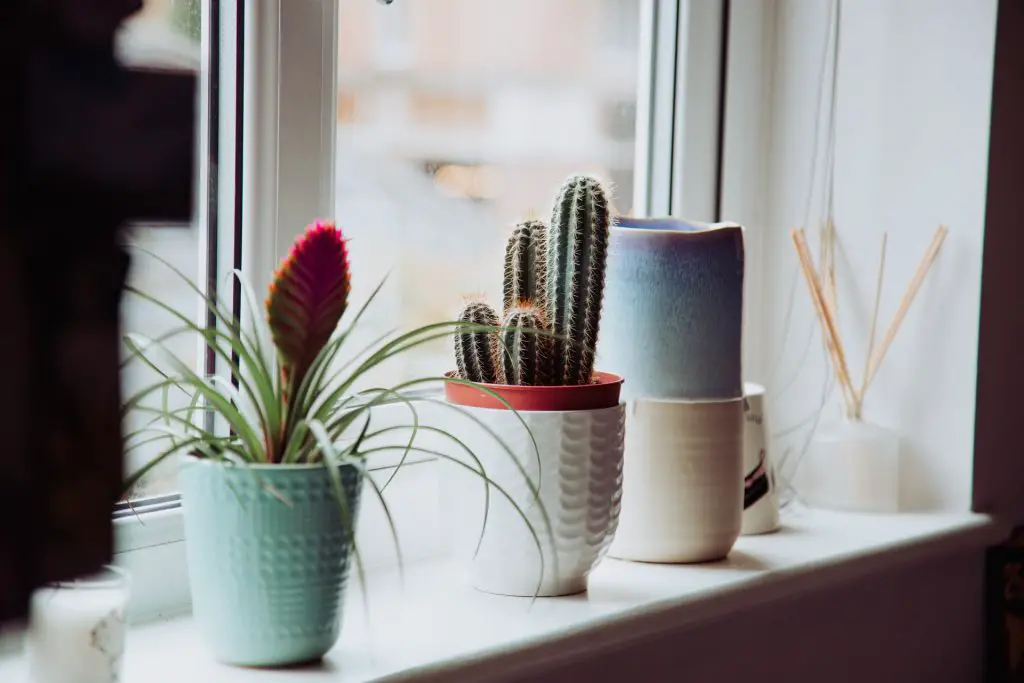 It is now a trend to place flowers and plants in the bathroom. Sometimes you will see orchids but other times they will be just simple green plants. People do this to mainly add a bit of nature and life into the room.
Minimalist Bathrooms
These are trending now because they are easy to maintain and look after. They are also cheaper to create than the more luxurious rooms. Minimalist rooms provide less chaos and show the cleanliness of a bathroom. These would be extremely simple and have only the necessities, for example, a bathtub, toilet, sink, and a mirror. Most of these would be large rooms.
No Handles
Nowhere in the bathroom will you find a handle. Handle-free zone which again provides a modernized and cleaner look to the room. It is also a safety precaution so that when you accidentally slip you do not hit off a handle and cause damage to yourself.
There are many more trends out there and the above is only a small selection of what is out there. Bathrooms everywhere are changing and looking more lavish than ever. This space has become the place where most of us come to relax for a few minutes as we have had to learn to work from home and find that one place to switch off and be alone.
Modern and simpler looks are the way forward, as well as smart toilets and underfloor heating. Technology is developing every day and people are getting on top of these to make their life easier. Thanks to bathroomsrenovation.ca for consulting on this post.