When you've just handled a carpet removal project, you need to clean up afterward. Some carpet removal companies will do the job for you, while others won't. If you find that you're in the latter situation, you'll have to use DIY methods of cleaning.
Cleaning the floor will depend on whether it's concrete or hardwood. So, we'll start with cleaning a concrete floor just after carpet removal:
1st Step
For small jobs, use a handheld floor scraper. Sharp blades on handheld floor scrapers effectively separate the concrete's adhesive, allowing it to be quickly swept away. Remember to put on a pair of quality, all-around nitrile gloves to protect your hands from injury and irritation, especially when working with sharp objects and chemical products. 
2nd Step
Using a broom and dustpan, sweep the concrete floor thoroughly. After that, vacuum lightly using the vacuum's floor attachment. Vacuuming can be made to feel effortless if you are using quality vacuums & accessories, like the ones you can purchase at All About Vacuums. You want your vacuum to stand the test of time, so it is much better to get a highly-rated model. Before applying a cleaning solution, the concrete floor should be completely free of all adhesive residue, dust, and dirt.
3rd Step
Load a bucket of one gallon of water and a couple of squirts of dish soap. Mop the concrete floor thoroughly, wringing the mop out in between to avoid oversaturating the concrete foundation with water. If the water becomes too dirty, change it as you go.
4th Step
Allow the concrete floor to dry entirely before re-carpeting or installing anything on top of it. Otherwise, if water gets trapped between the concrete and the new flooring, it can cause mildew.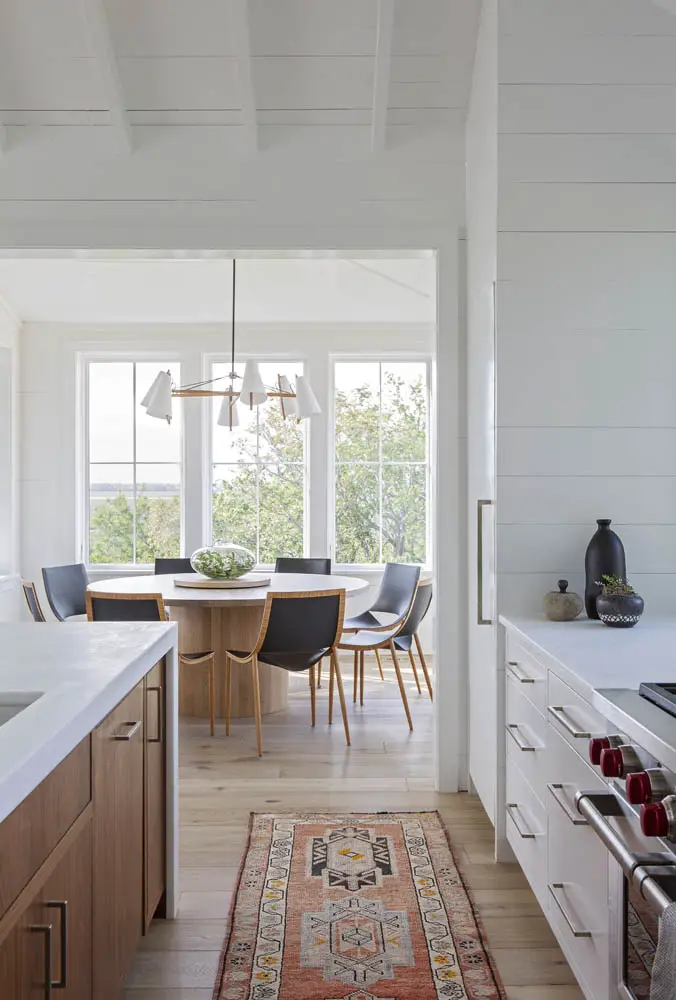 Cleaning Up a Hardwood Floor
Now, when it comes to cleaning up a hardwood floor after carpet removal, here's what you need to know and do:
1st Step
Remove all staples as well as some carpet tape that could have been used before washing the surfaces. If you're having trouble pulling it together, consider pointing a hairdryer at the tape to soften the adhesive.
2nd Step
Remove both wax and dry adhesives with a tool like Enforcer Heavy-Duty Floor Stripper. Check the product's instructions closely since most chemical strippers, including Enforcer, are condensed and must be filtered. You might also stop the chemicals by using a proper heat gun (no hairdryers here) to loosen the adhesive sufficiently to wash it clean or by rubbing the adhesive with a rag soaked in hot water. This form, of course, necessitates the use of a thick glove.
3rd Step
Now you'll want to use a product like Murphy Oil Soap to clean the tile softly. That being said, this product has outstanding reviews on Amazon, and the price is unbeatable at under ten bucks. Employ the manufacturer's advice to use a soft scrub rather than an abrasive that would crack the wood.
4th Step
Using equal parts of white distilled vinegar and water, buff the floor by hand. Pour the mixture into a spray bottle and uniformly spray the area of the floor you're working on; buff with a soft cloth in a circular motion.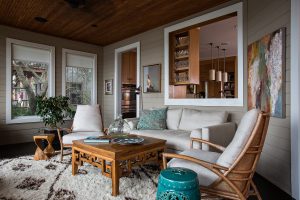 Carpet Removal Tips
Before the Carpet Removal Project
Consult your installer to decide how much money you'll save by tackling the carpet removal project on your own. Your installer will also instruct you on how to deal with any unexpected circumstances that happen in your house and what to do with the old carpet. Many garbage haulers will take small rolls of carpet in addition to standard trash, and some cities offer carpet recycling.
Remove all swinging doors into the room, including wardrobe doors, before ripping up the carpet. Doors that swing into adjacent spaces may be left open. Then totally clear the floor by removing all of the furniture from the room. To cover your knuckles from the abrasive carpet backing and the needle-sharp tack strips, put on a pair of gloves. Within the old carpet, there's a lot of dirt. If you're allergic to pollen, wear a dust mask as well.
During The Carpet Removal Project
If you're tearing up the carpet to replace it, you'll still need to tear up and replace the pad. Unfortunately, the carpet pad's "lifetime" warranty just extended the carpet's duration beneath it.
And, since most carpet suppliers have strict padding specifications in order to maintain their warranties, it's usually safer to replace the padding around the same time as the carpet. There will undoubtedly be several staples securing the pad in place, and cutting them all will necessitate digging on the floor with a screwdriver and needle-nose pliers. If you're removing the rug, don't leave any staples on the ground.
Furthermore, different types of carpets necessitate different kinds of pads. Necessary padding made from recycled fibers (commonly known as rebound) will usually work fine depending on the carpet's pile and fiber content.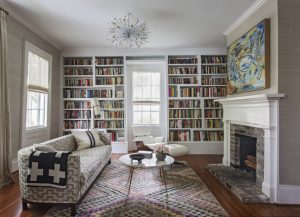 Installing New Carpet
When it comes to carpet replacement, planning is essential to completion, as in most home renovation projects. You'll need to know a little about carpeting, what measurements to take, and how to get the room ready to go, in addition to how to lay carpet.
Carpet is available in widths of 9 feet, 12 feet, and 15 feet. You could be able to mount the wall-to-wall carpet in one piece if you're lucky. If space is more than 15 feet wide or has an L or other shape, strive to plan as few seams as possible to avoid positioning them in high-traffic areas.
Final Thoughts
So, folks, there you go. That's how you manage cleaning after carpet removal. You must handle the cleaning immediately after the carpet removal project. Thanks to /www.jiffyjunk.com for consulting on this post.