Home staging is working out well in the United States and is now catching on fast in Australia.
It is no longer about cleaning your house and making it spic and span. Home stagers add a catchy piece of artwork on the wall, add some new tapestry and other elements to "set the stage" for attracting potential buyers. Look up sites like dressedforsale.com.au for more tips on staging your home, making it dressed for the kill, and to get a better price.
How does Home Staging Help?
Experts believe that home staging appeals to the potential buyers' emotions, making them take an instant liking to the property the moment they set eyes on it. Home stagers take over your house and convert it into an attractive home, which often helps close a sale faster than you expected.
The idea is to present your home in a favourable light. For instance, suppose your living room is small, with the furniture taking up most of the space. The home stagers will replace the bulky furniture with compact furniture to make the living room look bigger. While some people think that spending on home staging eats into your budget, the truth is you can recover more than what you spent.  
Professional Photography
Professional home stagers will first give your home a complete makeover. They will then take some classy photographs under different lighting conditions that will impress most potential buyers when they see the photos. Sometimes, it is a classic photograph that helps close the sale faster and at a much better price.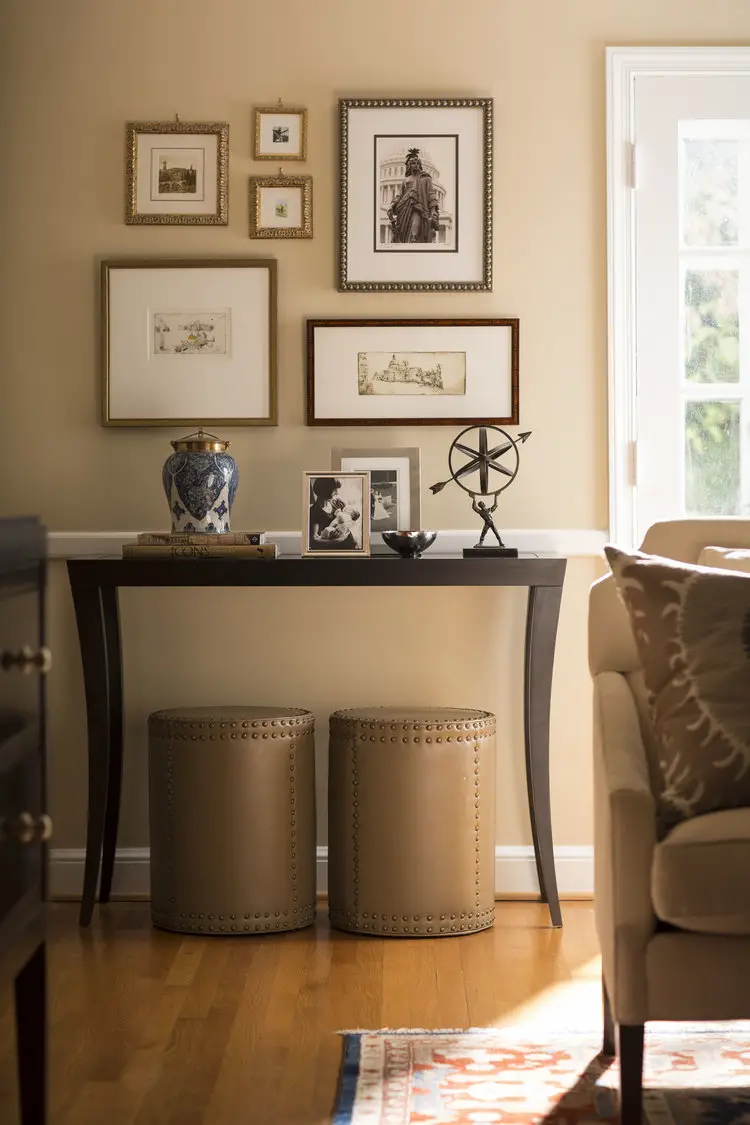 Paying Attention to Small Details
If your home staging consultant is making some suggestions, it is advisable to follow them. Home stagers always pay attention to small details. It might be the colour of the walls that need a change. They'll change a glaring green to a more neutral palette with a soothing effect. They'll want all the junk cluttering the space to be removed and discarded.
If your home needs spring cleaning, that's what it'll get. The simple act of placing aromatic candles or fragrance diffusers at strategic locations will have some potential buyers showing keen interest in buying the property. Before that, the stagers would want to get rid of stained carpets, dog hair, and smelly dustbins, if any.
Letting in More Light and Air
People take an instant liking to a home that is bright and airy. You don't have to worry about making your house look brighter or fresh. The home stager will open up the windows and draw the curtains before you bring in a buyer. While at it, they'll also want to add a few mirrors (other than the ones in the dressing room) to the walls to reflect light and make space look bigger.
Sprucing up the Garden
There is no need to wait for months to have a blooming garden. You can create an amazing garden blooming with flowers. Home stagers will want to add many potted plants in full-bloom at strategic points in your garden. You can have an instant garden in a single day and have the potential buyers stunned by the riot of colours. 
You can also come up with a lush green lawn in your garden with turf installation that lets you have a complete lawn in a day or so. It may be slightly expensive, but the effect it's going to have on the potential buyer is incredible. With a nicely landscaped garden in the exterior and well done-up interiors, your property is more than ready for a sale, that too at a higher price than you imagined.
Summing it Up
The secret is, making your home look appealing by giving it a quick makeover, which will transform it completely. Leaving it in the hands of professional home stagers helps give a new look to your property and considerably enhances its value. Thanks to dressedforsale.com.au for consulting.