Starting a handyman business can be a great way to make money while doing something you love. However, there are several things you'll need to get started.
This includes acquiring the necessary tools and equipment and finding customers who need your services. These tips can set you up for success in this exciting new venture.
1. Knowledge of Your Area's Legislation
Before starting any business, it is important to learn about the legislation in your area. This is especially true for handyman businesses, as several local regulations must be followed to operate legally.
The first step is to contact your local Chamber of Commerce or Business Licensing office. They will be able to provide you with information about the business licenses and permits that are required in your area.
In addition, they can also offer guidance on zoning regulations and other legal requirements that must be met to start a handyman business. Once you have gathered all the necessary information, you can then move forward with confidence, knowing that you are taking the right steps to start your business on the right foot.
2. Insurance Coverage for Your Business
As a handyman, you are exposed to a lot of risks. For example, people could sue you while working on someone's property and damage their belongings.
You could be left with costly medical bills if someone gets hurt on the job. And if one of your employees gets injured, you could be liable. That's why it's important to have handyman insurance.
A handyman insurance cost will vary depending on the size and scope of your business. But it is generally relatively affordable and well worth its peace of mind.
So if you're in the handyman business, ensure you're adequately insured. It could save you a lot of money in the long run.
3. Ability to Do a Competitive Analysis
The key to running a successful business is to understand your competition. A competitive analysis is a handy tool that can help you assess your competition and develop strategies to stay ahead of the game.
To do a competitive analysis, start by gathering information on your competitors. This can include their rates, services, marketing materials, and anything else you can find. Once you have this information, start evaluating their strengths and weaknesses.
What are they doing well? What could they improve upon? How can you capitalize on their weaknesses and position yourself as the better option?
By taking the time to do a competitive analysis, you'll be able to gain valuable insights into your industry and develop a plan for success.
4. Figuring Out What Services You Want to Offer
Providing a variety of services to your community is one of your unique responsibilities as a handyman. But with so many options, it can be challenging to know where to start. So here are a few tips to help you figure out which services to offer:
Start by assessing your skills and experience. What are you good at? What do you enjoy doing? Then, begin by offering services you feel confident about and know your clients will appreciate.
Keep your local market in mind. What services are in demand in your area? Then, do some research to find out what people are looking for and ensure you offer services that meet those needs.
Consider the logistics of each service. Can you provide the service without investing in expensive equipment or materials? Will it be easy to schedule appointments and complete the work on time? Make sure you can realistically deliver on each service before adding it to your list.
By taking the time to consider these factors, you can develop a well-rounded list of services that will be valuable to your clients and profitable for your business.
5. Knowing How to Price Your Services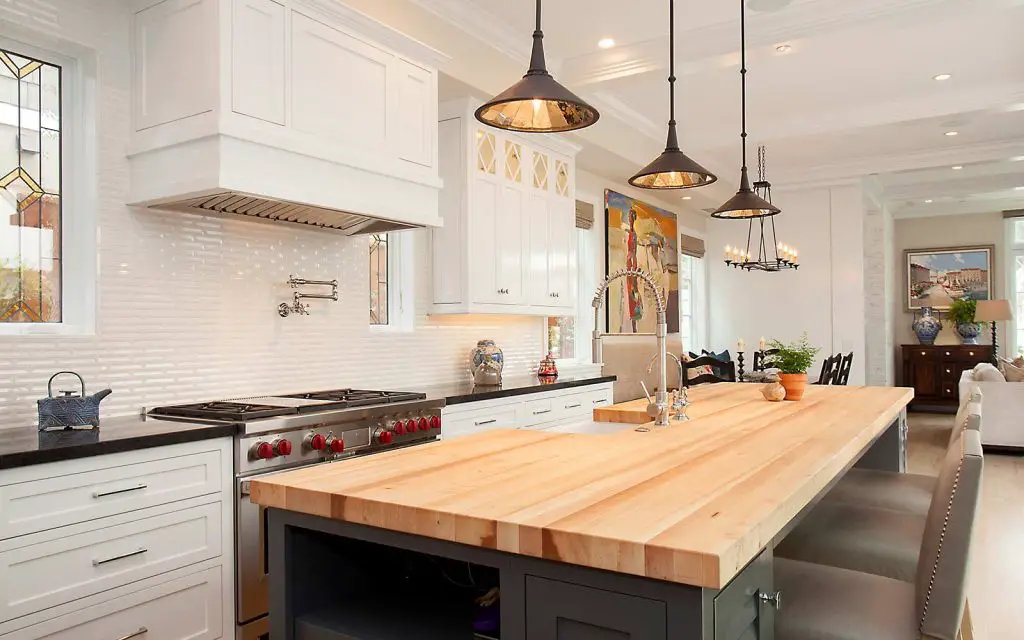 Your handyman services are essential to the community. You help homeowners and businesses keep their properties in good repair and offer your skills at a fair price. But how do you determine what is a fair price for your services?
There are a few factors to consider when setting your prices. First, consider the cost of materials. You will need to purchase supplies such as tools, lumber, and hardware, and you should factor these costs into your pricing.
Second, consider your labor costs. How much do you charge per hour? What is the minimum charge for a job? Be sure to factor in travel time if you will be traveling to the job site.
Finally, consider your overhead costs. These are the costs of running your business, such as office expenses, marketing, and insurance. By considering all of these factors, you can develop a pricing strategy that is fair to you and your customers.
6. Have the Right Tools and Equipment
Tools and equipment are essential to a handyman's success. The most critical items in your toolkit should include a hammer, screwdriver, pliers, tape measure, level, and utility knife.
Additionally, you will need a selection of nails, screws, and other fasteners to complete most projects. If you regularly work with electrical wiring or plumbing, you may also need specialized tools such as wire cutters or pipe wrenches.
Of course, every handyman's needs will vary depending on the projects they typically undertake. However, by stocking up on these essential items, you will be well-prepared to handle a wide range of repair and maintenance tasks.
Don't Go Without Insurance Coverage for Your Business
Starting your own handyman business is a great way to be your boss and make some money doing something you love. But before you get started, there are a few things you need to take care of.
Make sure you have the proper licenses and insurance in place to start off on the right foot. Once that's taken care of, create a solid marketing strategy and spread the word about your new business. With a little hard work and dedication, you could be well on your way to success as a handyman entrepreneur!
Thanks to uschamber.com for consulting on this post.