Are you the type of person who is fond of creating and updating your designs to make them more appealing and comfortable? Do you spend most of your free days at home rearranging your furniture and ornaments based on the design that you recently saw on the internet or magazine?
There are various home renovation and design inspirations that you can have today. You may browse a website or a magazine that shows different types of designs and themes that you can adapt and try in your household.
Some people are still trying to evaluate and adjust whether they will need to change the color of their walls or buy new pieces of furniture to make the ambiance more warm and cozy. Deciding on some interior design changes can be complicated for some individuals. Hence, it is recommended that they will ask a friend or loved one who knows a contractor or a company that offers their services in fixing homes.
In general, interior design is the art of planning and supervising the design, layout, and execution of interiors including the furnishing of any building interior. This may be a foreign term for some people who are around their 70s-90s.
Commercial interior design refers to the interior design of commercial establishments and spaces and includes business offices, retail stores, lobbies of various establishments and hotels. In line with this, you may click here for the definition of interior design and its principles. It also provides an explanation of its purpose and how it can affect the entirety of your place.
There are many reasons for a business to have a commercial Interior design but it is regarded as a crucial part of the success of any establishment or business and customer and employee satisfaction. If you want to catch the attention of your customers and audience, you must have a place that can help them have quality time with their friends and colleagues while at the same time being 100% comfortable and relaxed.
As a minimum standard, the interior of commercial establishments must be designed to be functional and allow employees and staff to work efficiently and not to be seen as a mess by visitors. This link: https://en.wikipedia.org/wiki/Efficiencycan give more insight on the importance of efficiency in any activity and its difference with effectivity.
Furthermore, you will also notice how designs and architectural works can significantly affect the mood and productivity of the employees. They can finish their tasks faster and in good quality if their surroundings are well lit and the environment is suitable for concentration.
It has become a necessity in an ever so competitive business world which needs customers and potential customers to receive a warm and welcoming vibe when entering an establishment. The interior design is crucial for the first impressions and experience of both customers and employees and consequently the long-term goals of success of any business.
Commercial Interior Designers
Commercial interior designers are highly qualified professionals with the necessary expertise to create, direct and design the construction or renovation of the interior spaces of commercial establishments.
Additionally, they are more than a professional that designs or decorator of the interiors of an establishment. They can also help owners and administrators in the selection of materials to suit the proposed design. Some of these people studied in the University for 4-5 years to earn a degree and license in working as a professional designer.
The arrangement, materials used and the space available are crucial elements that will take into consideration in the direction, layout, and planning of a functional commercial interior. These are vital aspects in adapting the theme that the client wants and keeping the integrity and curb appeal of their homes at the same time.
Furthermore, commercial interior design that is properly made will also take into consideration the balance of design with structural integrity and safety with functionality and aesthetics ensuring a safe, functional, and welcoming workplace and interior. This is one of the main goals of various contractors in the United States and other countries worldwide.
Commercial Interior designers are equipped with the proper knowledge to plan perfectly for a business space without compromising on design and the possibility of work efficiency and safety.
Commercial interior designers can also help in the renovation of existing interior designs that are seen as outdated and are not functional without entailing too many expenses. This link: https://www.merriam-webster.com has the definitions of the word renovate and its proper use. Not all people understand this term, hence, it is important to let them know how they can benefit from this once they decided to make some changes in their lovely homes.
This can be done by giving options and explaining to the owner what are the key elements and parts of the interior that need to be changed to adapt to modern standards of commercial interiors. It is also a trend nowadays to regularly change the design and overall appearance of some areas in your home to make it more personalized.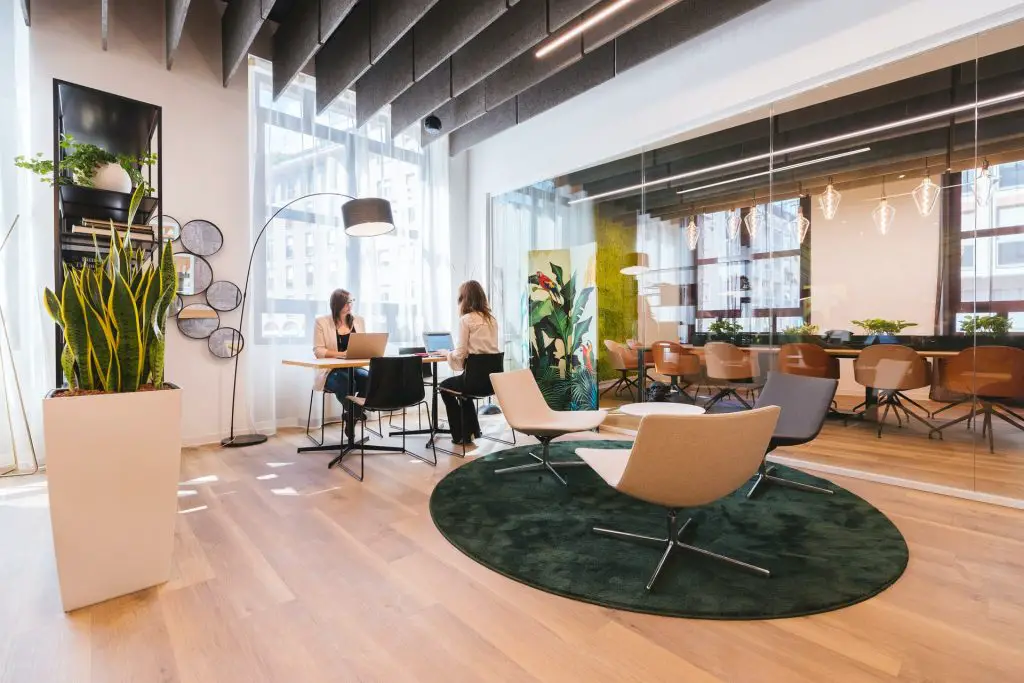 All of these can be made with the help of your trusted commercial interior designers. They also have their goals and follows the type of setting that their clients want to have. An example of this is when a business owner wants its employees, customers, and potential customers to feel more comfortable and relaxed while finishing their tasks.
It is the desire of any business owner to stand out from the rest of the competition and for its brand to establish a unique identity for employees to become loyal and hardworking and for customers to spread the goodwill of the business.
In conclusion, having your own trusted and knowledgeable designer can be a great asset for any business and even in your personal space, when planning and renovating your interior space. They have the necessary skills and proficiency in this line of work which is a favorable aspect for you and can suggest things you may never have known about.
Thanks to victoreric.com for consulting on this post.