Artificial grass has gained popularity through the years, and many homeowners have started to lay synthetic turf on their lawns and landscapes. Primarily, people use this type of grass as flooring for pet spaces and playgrounds. In some cases, homeowners use artificial grass to turn empty spaces into green areas to improve their property's curb appeal.
Aside from private property owners, the government and some organizations use artificial grass in public parks. Commercial property owners also lay synthetic grass in pool sides and commercial gardens.
Suppose you're still in the limbo of choosing whether to lay artificial grass on your lawn. In that case, this article could help you understand synthetic grass and decide on getting one. It will also serve as a guide on buying them.
What To Consider Before Choosing The Turf
Before you jump into the decision of buying your artificial grass, you may consider the following steps:
1. Assess Your Needs
Identify what you and your lawn need before the turf installation. Do you need to cover all parts of your property?
If your answer is yes, you may start with measuring the lawn and get its area. If your lawn's shape is rectangle or square, you could multiply the length and width. If your lawn is a triangle, the formula is base times height. If it's a circle, divide the diameter by 2, square the answer, and multiply the product to π.
Knowing the area of your property allows you to compute the total cost turf per unit now. For a quicker solution, you may use an artificial grass cost calculator. To use this simple application, you may need to input a few measurements and information to determine the cost:
Project Size: The area of the grass lawn.
Property Type: Choose whether it's residential or commercial. Generally, commercial types cost higher than residential.
Type Of Turf: In most cases, artificial grass has several types according to quality and thickness.
Type Of Soil: Assess the soil composition of your lawn. Know which material is predominant. Is it clay, loam, or sand? Depending on the soil composition, additional work may be needed, adding to the total cost.
Type Of Installation: Homeowners may also assess the manner of installation as it may affect the general labor costs and length of the work needed to get it done. In most cases, installers fill in 65-85 mm of soil base before adding a sub-base. Then, they lay down the chosen turf on top of the sub-base.
2. Compare The Types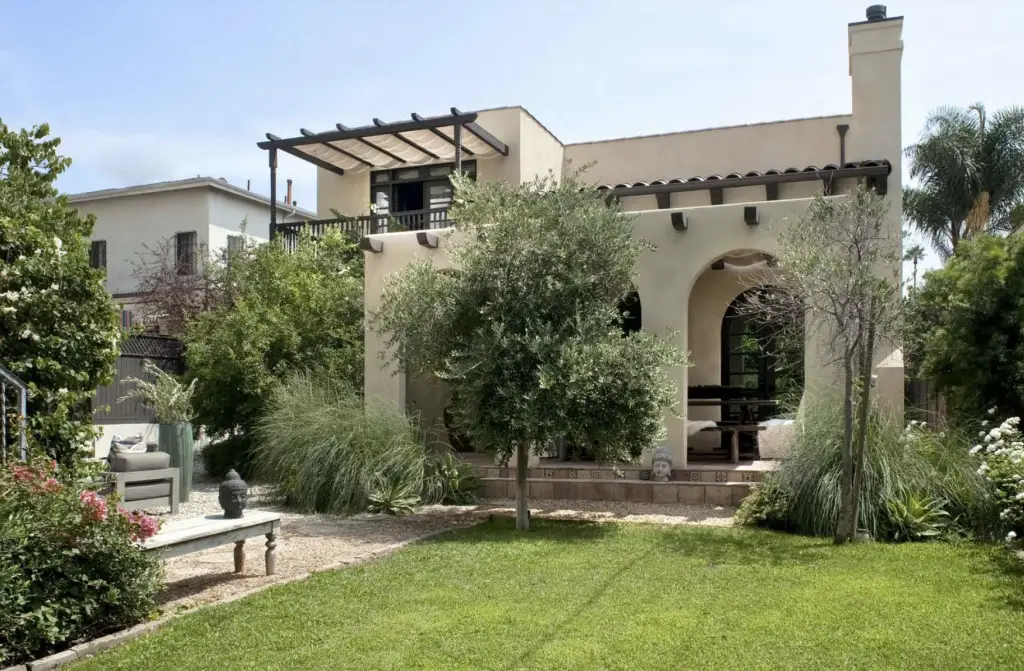 Before summing up, consider checking the various types of grass. As to materials, here are some of the common types:
Nylon: Exceptionally resilient, always springs back to an upright position.
Polyethylene: More durable yet may require regular brushing for maintenance.
Polypropylene: Soft, moisture-resistant, pet-friendly.
For pile height, manufacturers generally classify the turf as short, medium, and long. As to the turf's use, the general classifications are pet yard, sports complexes, residential lawn, balcony surface, among others. You can find artificial grasses in different colors: green, yellow-green, bright, and assorted.
Lastly, artificial grass is also grouped according to the following features:
UV-stabilized: The type that could withstand extreme heat.
Urethane-backed: This type amplifies the durability of the grass.
Non-absorbent: This type doesn't absorb the smells caused by cleaning compounds and animal waste.
Frost- And Heat-Resistant: This type has the best chance to endure the highest and lowest temperatures.
Non-flammable: Ideal for spaces with open fires like outdoor kitchens and lounges with fire pits.
Perforation: This feature allows proper water draining, preventing the formation of puddles.
Non-staining: This feature lets its original color stand out despite exposure to other elements and objects that could stain the grass.
Non-toxic And Non-allergenic: Doesn't contain harmful materials
Aesthetic Value: Adds value to the property, either it's residential or commercial.
Lawn Coverage: Most artificial turf types cover uneven spots, especially during summer when the grass dries up and during winter when the grass freezes.
Bug-free: Some types of turf prevent bugs and infestations from happening. Hence, they prevent pets and even people from getting hitchhiking pests and insects.
Ease Of Cleaning: Most types of synthetic turf are easy to clean and suitable for most cleaning compounds
3. Know The Fill And Soil Of Your Lawn
To have the best laid artificial grass, consider knowing the surface where you'll install it. Is it made of clay that softens when wet and hardens after drying up? Is it sandy making it difficult for the grass to stay level because the surface loosens immediately? To address these issues, you need to prepare your yard for better and simpler artificial grass installation.
4. Compare The Costs
In choosing fake grass, one of the factors to consider is the price. Basically, the cost depends on the grass quality, features, type of material, and the total area. One way to compare the prices is to give a quotation to various artificial turf providers.
In some cases, the artificial grass providers cut costs if the order covers an extensive area. In other words, the larger the space for laying, the lower the price per unit.
Yet, note that the initial cost of fake grass is higher than natural grass. The low maintenance of artificial grass helps the homeowners save money as replacements will no longer be necessary in most cases.
5. Assess The Ease Of Laying
Another point to consider is the ease of installation, especially if you plan to lay the grass yourself. At this point of consideration, the factors are the pile height and the thickness of the grass. Typically, these features would make it harder for installers to lay the grass. If you choose a DIY laying, buy the shorter and thinner grass types.
6. Maintenance
Although artificial turf doesn't need regular maintenance like natural grass, it still needs checking from time to time. Knowing the issues will help you anticipate the problems and issues that you need to address. Heres' a shortlist of the concerns you may encounter along the way:
Sinking Spots Or Holes: The uneven placement of grass mats may cause sinking spots and holes. To prevent and solve these, ensure that you set each unit correctly. You could stretch the grass with a compactor.
Visible Joint Lines: You could fix this with high-quality joining tape. Make sure that you fasten and tape each side and edge tightly.
Weed Growth: In some cases, homeowners use herbicides. Others clean using a vacuum as the weeds usually grow from the accumulated dust or soil buildup.
Lifted Edges: A compactor and joining tapes could also fix the placement of these edges so that they won't roll, crumple, or top over other units.
Having enumerated the possible issues, you should prefer the grass that is less likely to have the mentioned troubles. If you want to prepare for these problems, you may compare the existing turf in the lawns of your friends.
Also, you may read the reviews of homeowners who had sod installation in their properties. Lastly, you could talk to a professional sod installer for practical maintenance tips and tricks.
7. Warranty
Typically, the best artificial grass is offered with a warranty. This is based on the idea that artificial turf is a long-term investment. Thus, financial features, such as a warranty, should be present. Generally, warranty coverage differs in each type, size, and quality of the turf. In most cases, the larger the turf area is, the better the warranty offer is.
8. DIY Vs. Professional Installation
Laying the artificial grass may be challenging for most homeowners. However, some are brave enough to take the challenge and careful enough to lay the grass delicately. If you're choosing DIY installation, here are some situations that could do the laying yourself:
Small-sized locations, such as balcony and pet areas.
Even or flat surfaces.
Dry and easy-to-clean surface.
If you have the following grass types and surface conditions, consider seeking professional artificial turf installers:
When the grass types are heavy and very thick.
When the surface's shape is irregular.
When there are so many uneven spots.
When there are already existing puddles before installation.
While DIY installation saves money, chances are it can affect the quality of the results. Yet, if you want to push through laying the artificial grass even on wider and uneven surfaces, make sure that you have the professional tools and skills.
Wrapping Up
Artificial grass had come a long way before people considered it a must-have today. Its demand has grown from small spaces to commercial properties, which is understandable. After all, it currently outnumbers the benefits you can gain versus having natural grass.
Suppose you're planning to lay a grass mat on your lawn. In that case, think about what this guide has discussed. Don't forget the points you need to think about before buying and installing the type of artificial grass that meets your standards. Above all, consider the cost-effective and environment-friendly grass. These will benefit not just you but also your family and the environment.
Thanks to ideal-turf.com for consulting on this post.