A utility or pocket knife is a great little multi-purpose tool to have at your disposal and can be used in various places. You can buy a pocket knife to keep one around the home, in the car or garage, and possibly even at your workplace is just an all-around good idea. Here are some creative ways to utilize the utility or pocket knife just about anywhere life takes you. 
On the Job
If you work in a warehouse or distribution facility, you likely already know how valuable having a utility knife at work can be. However, utility knives are not just for people within these specific industries. Here are some ideas for how this tool can be used in a variety of ways in several other professions:
General construction: Removing old calk or grout; trimming carpet or vinyl sheet flooring; scoring vinyl tile, sheetrock, or foam insulation board; marking wood for cuts or notches; and opening material packaging.
Automotive shop: Scraping corrosion off battery terminals; cutting out old or worn hoses; stripping wires; removing outdated oil change or inspection stickers; trimming fabric or plastic components for a custom fit; and opening parts packaging.
Grocery or retail: Opening cartons or boxes when restocking items;  removing old price stickers from products or shelving; scraping glue and other residue from display cases; trimming signage; and breaking down boxes.
Electrician: Stripping electrical wires; cutting sheetrock openings to fit electrical boxes; removing paint or caulk to access wall plates or electrical access panels; cutting excess wiring; and opening product or parts packaging.
Lawn care or landscaping: Cutting sod; trimming landscape fabric; stripping low voltage landscape lighting wires; opening bags of mulch, seed, fertilizer, or lime; cutting trimmer string; and pruning of small shrubs or bushes.
HVAC and plumbing: Cutting sheet metal pieces or insulation boards; trimming and stripping wires; deburring PVC pipes; sharpening marking pencils; cutting holes in sheetrock; and opening equipment and parts packaging.
Roofing: Trimming shingles; cutting roof underlayments or ice barrier sheeting; removing old tar, calk, or other sealants; and opening material and supply packaging.
Around the Home
A utility knife should be considered a must-have gadget to keep in the home toolkit. Whether you own your home or just rent it, a utility knife will come in handy in so many ways. Even if you are not a do-it-yourself (DIY) person, you still might be surprised at how often you will reach for a utility knife. Here are some everyday tasks where having a tool like these utility knives can be quite beneficial:
Living Room: Trimming photos to fit frame sizes; marking the wall for hanging decor; removing stickers from hard surfaces; cutting loose strings from upholstery or curtains; removing debris that is wrapped around a vacuum cleaner roller; removing gun from rugs or carpeting; and cleaning trash from crevices.
Kitchen: Cutting fruits and vegetables; slicing hard cheeses; trimming fat or bone from meat; opening food packaging or boxes; removing seals or straps from food items; and cutting shelf paper to fit cabinets.
Home Office: Opening mailer packages and boxes; trimming LED accent strip lighting to size; cleaning trash from the crevices of your computer keyboard or mouse; and cutting off the mail back portions of invoices or other papers.
Garage: Cleanly opening bags of pet food and grilling charcoal; trimming to size weather stripping for windows and doors or replacement screens; cutting shop rags from old T-shirts; and trimming patches for repairing bicycle tires.
Swimming Pool: Trimming patches for vinyl pool liners and plastic inflatable toys; opening containers of pool chemicals and maintenance products; cutting plumbers tape for sealing around connections; and cutting tangled trash from pool filters or cleaning devices.
Craft Room: Cutting out sewing patterns; embossing rubber stamps; carving wood, soap, or candles; creating inlay designs in leather; sharpening colored pencils; trimming papers and stickers for scrapbooking; and creating distressing marks for furniture.
On the Go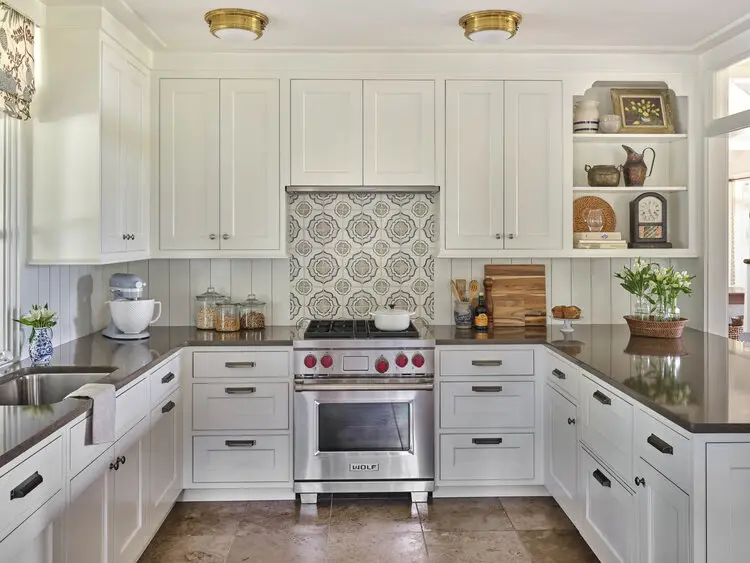 The utility knife also makes a great everyday carry (EDC) item because it is so versatile. From outdoor activities and sports to emergencies, here are some places and ways you might use a utility knife outside of the home or workplace:
In the car: Cutting off a seatbelt in case of an auto accident; opening packaging before you get home; wedging a dead battery out of your car's key fob to replace it; stripping wires to repair a faulty trailer brake; and (carefully) scratching off a lottery ticket.
Enjoying the outdoors: Cutting tangled fishing line; whittling a stick; adding a drainage hole to gear; descaling a fish; shaving off small pieces of kindling for a fire; trimming a rope to size; and cutting out a patch for a tent, hammock, or backpack.
No matter where life takes you, it is highly likely that you will find a use for a utility knife there. This multi-purpose tool is offered in a variety of sizes, shapes, styles, and colors. As affordable as they are, you may want to buy a few—one for each room. Thanks to sliceproducts.com for consulting on this post.