Your kid also loves to have the best room. Most people do not know, but a pleasing atmosphere and attractive wallpapers can have a huge impact on the residents' mood and interest. Kids are not that smart to comprehend the impact of the room décor on their mood, but a wise and concerned parent can always find it out.
Peel and stick wallpapers are one of the most incredibly affordable wall décor staples. The removable wallpapers are new in town, and most people do not know about them. If you are one of those who worry not, read along, we have come up with the most obvious benefits of having removable wallpapers for your kid's room.
Bang for the bucks
The removable wallpapers are not going to cost you much as compared to the permanent wallpapers. Even though you will not pay much for this luxury, it will still look like the best wall décor. Who does not want to spend less and get more? The permanent wallpapers are not going to give you this many benefits.
Convenient to install
Unlike the regular permanent wallpapers, you do not have to buy the expensive glues and individually apply them to each leaf. With the kid's removable wallpaper, you will have the ease to install; the removable wallpapers are already glued; you just need to remove the butter paper at the back and install the wallpapers wherever you want. It is as simple as ABC; you can even have your kid do this for their room without indulging themselves in any hassle.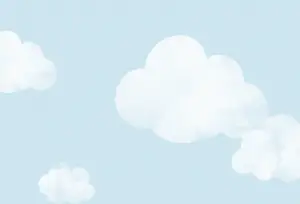 Removable
You cannot stop kids from destroying their room; having the permanent wallpapers in their rooms may cost you a lot of fuss. Scolding the kids every now and then is not good; it will make your kid a timid person. If you want to have a healthy relationship with your kid, try something different instead of scolding them for being who they are.
The removable wallpapers can be replaced with new ones whenever needed. Imagine your kid has torn the wallpaper, worry not, the only quick solution for this is installing the removable wallpapers.
Quick décor
Do you want to decorate the kid's room according to the annual events? Worry not; the kid's removable wallpapers are the best option in this regard. You can change the room's look very easily. It will only take a few minutes, and it is done.
Available in different styles
Kid's favorite cartoons and characters are always changing; there are no permeant characters. To please your kid according to their favorite cartoon character, you can have the printed kid's wallpapers. Nothing can be better than watching your kid smile over it.
Protect the delicate furniture
If your kid is in the habit of writing over the drawers, dressers, or the cupboard, and you do not want this mess to destroy the home décor. You can try the removable wallpapers on these articles. Once installed, you do not have to worry about what your kid is doing with those permanent markers. There will always be a choice to remove those wallpapers and get the old classic furniture's brand-new look.
Make them the poster and recreate
You can recreate a new design for your kids' room whenever you like. The removable wallpapers would not restrict the creativity of your kid. Ask them what they want, they can describe it through the pencil colors, and this is it, you can always have it just choose from the wide array of colors, prints, and characters for your beloved kids. Thanks to lovevsdesign.com for consulting on this post.