There's no doubt that rustic bedroom ideas are in the spotlight right now for a good reason. A perfect combination of cozy and homespun, this interior decor trend brings the countryside to your city home. A rustic home's laid-back and charming ambiance cannot be compared to the cooler and less personal modern styles. Rustic is the way to go if you want to bring a bit of history and elegance to your home.
The rustic look could be the perfect match for those who love the outdoors and the antiquities of the past. From unique vintage decor to Amish bedroom furniture, there are many ways to create this classic look. Let's take a closer look at a few ways to create a rustic look in your bedroom.
Open Ceiling Beams
Why not incorporate them in a period home with original rustic beams in the bedroom? Period homes have unique architectural features, so they should be emphasized and persevered in your bedroom design. A muted color scheme and wall decor will highlight these features. Adding layers of textural throws, pillows, and decor will add interest to the beams' weathered patina.
Lighting
As a rule, rustic bedroom ideas emphasize exposed walls and hard floors. There is a danger, however, that this style can result in a cold feeling in the room. The bedroom lighting ideas should be carefully considered to create a cozy, welcoming atmosphere in the space. As well as adding a sense of warmth to the room, table lamps with textured bases will also enhance the room's rustic feel.
The outside world is an excellent source of inspiration for texture and color. It would be best to match your interior decor, including lighting, with the environment around you. The importance of comfort in a bedroom cannot be overstated. In order to give the bedroom a fresh, new look and feel, layer the bed with cozy throws and add dashes of color.
Layered Textures
Layering natural and tactile materials is the key to designing a rustic bedroom. White, neutral, and monochrome schemes can feel lifeless and flat if not done correctly. A cozy space is created by layering textures, which add visual interest and help create a sense of comfort.
Add tactile throws made from natural fibers such as cotton linen, sheepskin, and weaves for instant texture. Alternatively, a neutral deep pile carpet provides warmth and comfort underfoot in a rustic bedroom. Using neutral color palettes in living rooms and bedrooms is best, where relaxing tones are vital for happiness.
Add Vintage Decor
Rustic bedrooms benefit from antique decor made from reclaimed materials because they are rich with history and worn patina. A carved wooden bed or paneled wall will make a statement.  For storage, you can repurpose old picnic hampers, luggage, and tea chests. Don't forget the small details like your light switches and furniture fittings.
Add Paneling
Adding shiplap paneling to a rustic bedroom gives the room texture and interest. It can be used to draw attention to a single wall in an area, taking the focus away from the room's overall size. A vertical line can also accentuate a room's height and give it a more spacious appearance.
Utilize Neutral Tones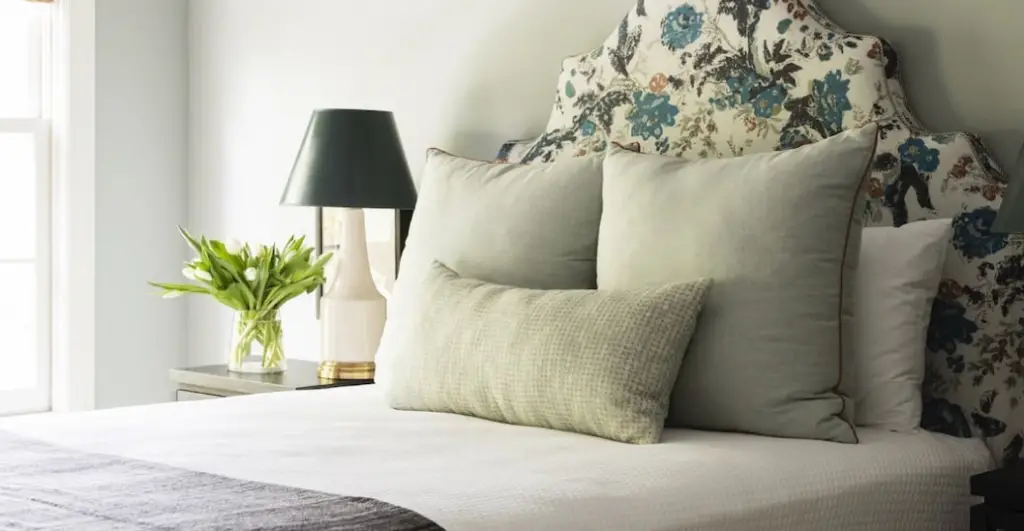 Neutral colors are traditionally used in rustic bedrooms to create a sense of calm and peace. The patina and surface character of the space are highlighted. Colorful bedroom ideas can be equally effective as neutrals in bringing harmony to the room.
This space can benefit from neutral colors to create a calming atmosphere. This space may have a cold feeling due to its bare floorboards and angular paneling. An earthy pigment, however, gives the room a feeling of coziness without overwhelming it. It is possible to create focal points by using warmer, natural shades by color blocking. Utilizing attractive proportions of color to frame contrasting colors.
Linen Bedding
Adding a bedding set made from textural linen to a rustic bedroom will add a beautiful finishing touch to the interior design. The soft and relaxed feel of this bedding perfectly complements the varied grains of nature with an elegant and comfortable feel. As linen sheets are made from natural fibers, they are more sustainable for the environment than synthetic sheets. Natural fibers are more porous than synthetic materials, making them cooler and more temperature-regulating.
Woven Rugs
White-painted floorboards are a great way to make a dark bedroom feel brighter and more prominent by creating the illusion of space. While they can create calm and tranquility, they can also make areas appear cold and stark. Consider adding a rug woven from natural materials, such as jute, to add a layer of texture to your room. In addition to adding texture to your room, it also provides a soft feel underfoot.
Wood Furnishings
Natural materials, particularly wood, play a very prominent role in the rustic style, which stems from history. While it's best to stick to smaller furniture pieces, your bed and main bureaus should be made from wood.
Stay away from modern designs that will clash with the overall rustic statement that you are trying to make. The headboard, dresser, and side tables can all be made from wood, regardless of whether the patina matches precisely or not. The rustic style doesn't require that each piece is the same material or design as the others in the space.
Flowers
In the past, fresh flowers were used to decorate a home in such a way that it created a soft and welcoming appearance. Many homes were designed and lacked many decor items in the past; that's where floral arrangements came into play. Using flowers in the bedroom provides not only a fresh scent but also an elegant piece of decor.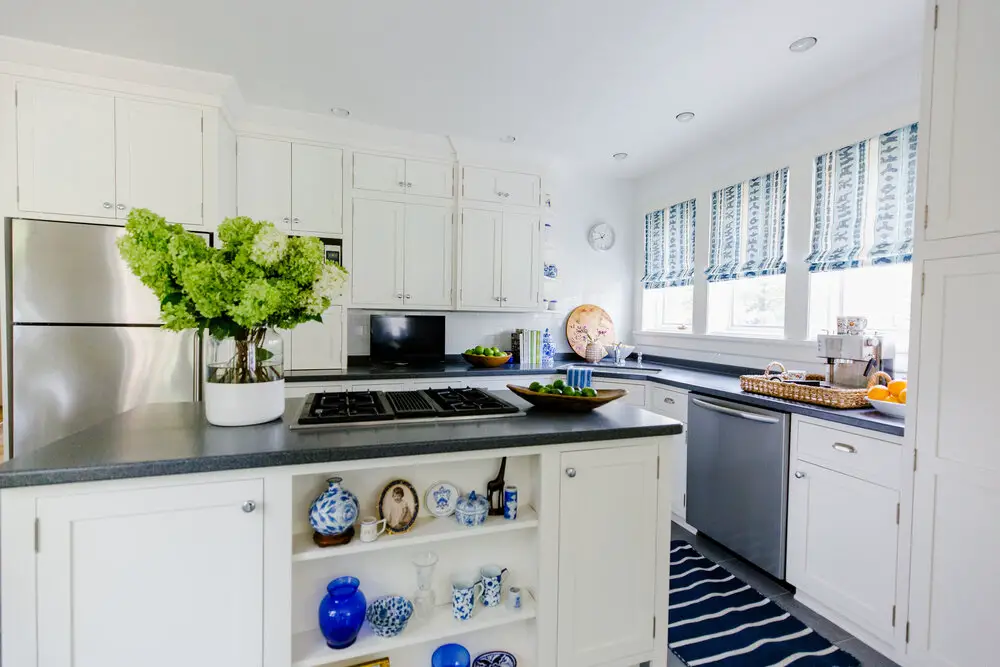 A great thing about flowers in a rustic bedroom is that you can play with different looks depending on how you want your room to look. You may choose to have fresh flowers during the summer and then switch them out for seasonal arrangements during the holidays.
Besides farmhouse-style furniture and neutral color schemes, textured items are essential elements of a modern rustic bedroom. Consider wood flooring or wood beams on the ceiling if your home has a classic feel. Create the perfect rustic bedroom with fresh flowers, vintage decor, and a mix of textures.
Thanks to weaverfurniturestore.com for consulting.