Are you a committed fan of the rural off-the-grid lifestyle? In this post, you'll find some great tips to help you create a cozy atmosphere in a few easy steps. Firstly, let's explore all the aspects of rustic style.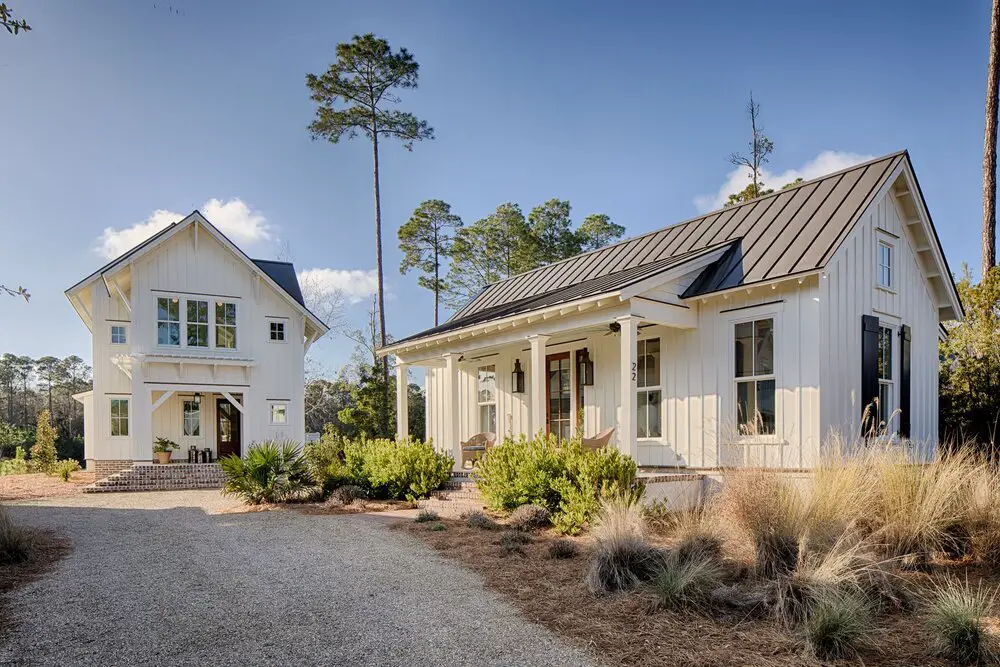 The term rustic is quite broad, often including styles like Tuscan, coastal, and cottage. It first originated in the mid-18th century and since then, has been gaining popularity. Rustic style represents "the simple life'', having a strong connection to nature, and even rejecting modernity to some extent. It might even resemble the houses that the first pioneers built when they first came to America, using everything that nature could give them.
It's a warm and welcoming style, often described as natural and organic. This style is heavily associated with suburban living. Some might consider it to be shabby or outdated, but in reality rustic interiors are appreciated for their warmth and authenticity. It can really make a house feel like a home and turn a log cabin in the woods into a beautiful haven.
To achieve this style in your interior, you must follow a few key principals.
Materials
The rustic style is known for incorporating different natural materials. Hardwood floors, a stone fireplace, maybe even a fur rug – this is a far step away from the modern concrete-jungle style that is often seen in big cities. All the best materials can be found in nature and incorporated in their raw, primitive form to showcase their true beauty. This fills your interior with all kinds of tones and textures. A good example of this is exposed support beams, usually in the form of logs. This not only adds to the atmosphere, but really ties the interior and exterior together.
Organic fabrics are also an important element of rustic style. Materials like burlap, linen and wool all have a gorgeous texture and can be used anywhere from pillow cases to rugs and curtains.
When it comes to the choice of hardware, it's better to stay away from any shiny metals, as they are more commonly associated with a modern style. Aging metals is actually easy and something that you can do yourself using household products like vinegar or bleach.
Color Sheme
The color scheme is one of the most important elements in interior design. The right color choice can really help set the mood and make a good psychological impact. Neutral earthy tones are a must for this style. To create a color palette for your rustic interior, try going on a walk through the forest and looking at all the tones that can be found in nature. Sandy beige tones, pine green, tree bark brown and some green for some accents – all of these colors can be used to create a color palette for painting the walls, ceiling, and color-coordinating furniture and accessories. 
Furniture
Once you've finished your paint job, it's time to move on to furnishing the house. When choosing the right furniture to fit your rustic style, wooden furniture is the first thing that you should be looking for. Although this is an obvious choice and a great start, you will also need to pay close attention to details, as not all furniture that is made of wood can be considered inherently rustic. Sometimes the hardware can make a huge difference and indicate the furniture's style. Unlike silver or steel, pewter is a metal alloy that has an aged antique look and almost no shine, which makes it perfect for hardware.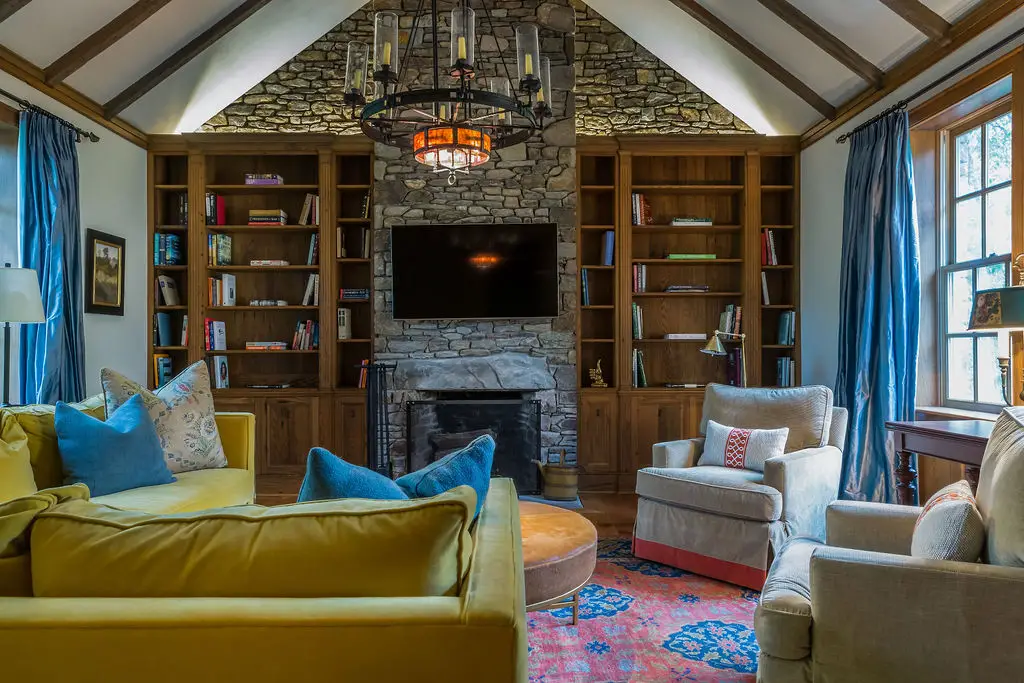 Remember that all the same general principles apply to furniture as well. For instance, if you are looking for a coffee table to put next to your sofa, try going for one with a rough-cut log table-top. It's rugged and unrefined appearance will be a great bonus to your interior you enjoy taking on DIY projects, then this particular style is perfect for you. When making furniture or any type of decor, draw inspiration from nature and give it a more organic form, rather than focusing on achieving perfect sides and angles.
Decor
If you enjoy hunting for antiques at flea markets or thrift shops, now is your time to shine. Instead of spending huge amounts of money on the right decorations, you can surely find some pieces at the market. And, best of all, they will be authentic and one-of-a-kind. Look for woven baskets, metal candleholders, crocheted napkins. You can also repurpose old fabrics, so an old burlap sack can turn into a great decorative tablecloth. Any textiles with floral or basic geometric folk-inspired patterns will brighten up your interior and give it some extra texture.
Thanks to summerhouse24.co.uk for consulting.