All front doors are not created equal. Many homeowners make the mistake of assuming a door is a door. They think to themselves, "What makes one better than the other?" The truth is a lot.
Garage doors and entry doors have an important yet often overlooked function. First, they are the first thing guests see when entering your home. A well-designed exterior door is also something that keeps intruders from breaking in. And for South Florida residents, they protect properties from disastrous hurricanes and storms.
As you can see, a door is not just a door. Installing a cheap or poorly designed option can reduce your home's curb appeal and make it an unsafe living environment.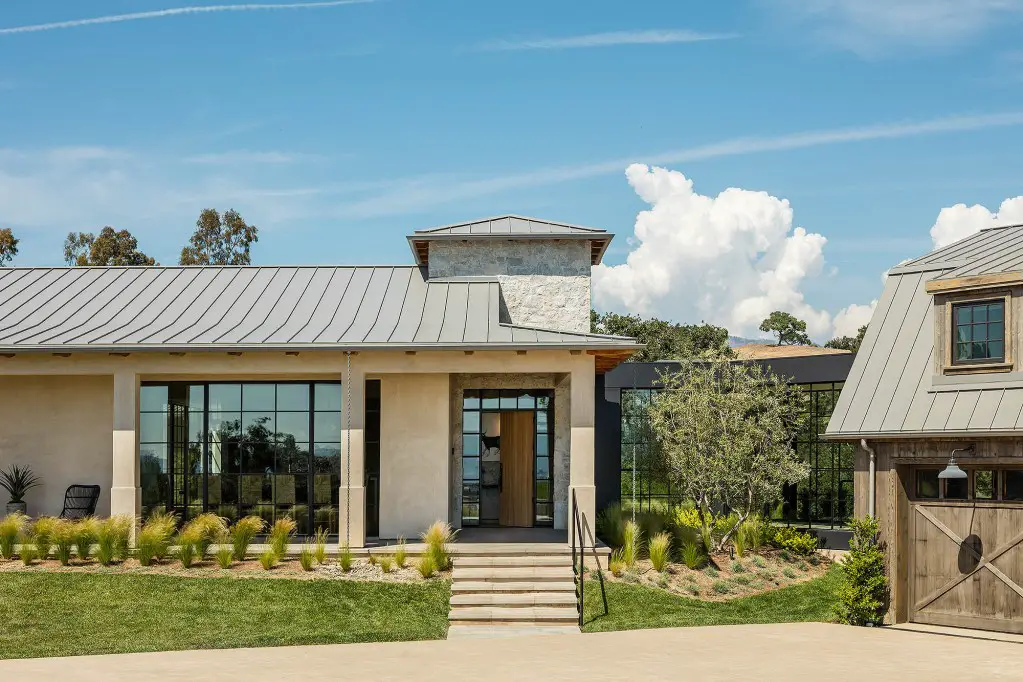 Fortunately for Miami homeowners, various front door styles and options are available. Many of which are both beautiful and secure. To help narrow down your choices, we've selected a few essential factors to look for when finding the perfect entry door.
1. How Strong is Your Door Frame?
People often don't acknowledge the importance of a frame or its role in keeping a door in place when on the hunt for a new entry door. For instance, leveling, hinging, opening, closing, and locking are all essential components of a door that work because of its frame.
Depending on your South Florida home, there are different types of door frames to choose from, each with its pros and cons. Here are a few examples.
Aluminum: Aluminum is a popular framing material because it is affordable and durable. It also looks sleek and modern for those looking to enhance curb appeal.
Wood: Wood is a versatile option as homeowners can paint it any color they'd like. However, wood options can require more maintenance to keep the frame's newer appearance after installation.
Vinyl: Vinyl is an energy-efficient framing material for homeowners interested in reducing their carbon footprint. Additionally, it doesn't show scratches or dents as much as other options.
The Key Takeaway: Once front doors are installed, they solely rely on the frame to remain in a proper working condition. Therefore, the frame needs to be high-quality so that the door is even and secure.
2. What Kind of Material is the Main Door?
Similar to its frames, the material of the front door provides unique benefits that can help you reach your home's exterior design and performance needs.
Ask yourself questions such as…
What is my desired aesthetic?
What level of light do I want coming into the home?
Do I prefer doors with decorative glass?
Am I concerned about privacy or intruders?
Are there any energy efficiency requirements I want?
What level of maintenance can I keep up with?
Answering these types of questions will steer you in the right direction of whether wood, fiberglass, or steel front doors are best for you. For example, fiberglass entry doors require less maintenance and upkeep as they are more dent-resistant than wooden doors.
The Key Takeaway: There are many options when it comes to front doors. Take the time to research different materials, window panel styles, and personalization opportunities.
3. What Kind of Glass Comes Built into the Doors (if any)?
As someone living in Miami looking to update your home's entry door, consider one made with impact glass.
More than 41 percent of hurricanes that hit the United States also make some kind of landfall in Florida. Therefore, it's crucial to implement all necessary precautions to protect your home and loved ones.
The most significant advantage of impact resistant doors is that they are engineered to withstand forceful winds, rain, and impact from flying debris without succumbing to damage.
These types of front doors come designed with two layers of impact-resistant glass outside of a layer of plastic. Therefore, in the chance that the glass does break, it will adhere to the inner plastic instead of spreading sharp shards of glass into your home.
But that's not all! Additional benefits of hurricane-rated doors included increased protection from intruders, improved insulation, noise control, and more.
The Key Takeaway: While Miami is a fantastic place to live, it does experience more hurricanes and storms than any other state. For this reason, South Florida homeowners should consider installing impact glass doors for extreme storm protection.
4. Is the Entry Door Properly Insulated?
Energy-efficient doors help maintain optimal temperatures in your home. They have excellent insulation properties that require less fossil fuel-powered energy to keep your home at the desired temperature. In other words, excess hot and cold air is not escaping from your home, causing the thermostat to work harder.
How can you identify a door's energy efficiency before purchasing? In most cases, it will be labeled as ENERGY STAR qualified. To receive this rating, the door must pass three requirements:
If it contains glass, the glass must have multiple panes.
Manufacturers must build the doors with wood, polyurethane foam, fiberglass, or other energy-efficient materials.
The entry point must have weather stripping components to keep it tightly sealed to the door frame.
The Key Takeaway: Alongside living in a more eco-friendly house, Florida residents are rewarded with reduced utility costs and discounts on home insurance when installing ENERGY STAR-rated doors.
5. Does the Door Come With a Warranty?
A warranty guarantees defective products will be repaired or replaced by a door manufacturer or installer. Because the types and lengths of these contracts vary among door installers in Miami, it is essential to know your options before making any final decisions.
For instance, warranties can last anywhere from a couple of years to the lifetime of the house. Even if you plan on selling your home within the next few years, having a front door with a lifetime guarantee can be a big draw for home buyers. It can increase the home's value in many cases.
The Key Takeaway: In your initial conversations, be sure to ask about an installer's product warranty. Installing a new front door can be costly. Therefore a contract can give peace of mind that you won't have to pay more money for any unforeseen complications.
Need More Details? Alco Windows and Doors Can Help
Entry doors serve a vital role in protecting your home and welcoming guests. When you invest in a new door for your Miami property, there are many factors to consider; from the materials used to how it will look on your house. Our list of 5 considerations can help you better make the right decisions for your particular needs.
If you're still not sure about what type of entrance would be best for you or if you need help with installation, contact Alco Windows and Doors today!
Give us a call at (888) 877-2526 or schedule a FREE consultation today – we have expert consultants ready and waiting to answer all of your questions!
Luis Alvarez is the founder and owner of Alco Windows and Doors. Coming from a family with more than 15 years of experience in the glass and glazing industry, Luis used his background knowledge to found a company dedicated to providing quality service and support for those looking to protect their loved ones from severe weather.
Before founding Alco, Luis joined the Marine Corps in August 2006, completing boot camp at the Marine Corp Recruit Depot, Parris Island, SC in November that same year. The following year he entered the Officer Candidate School (OCS) and graduated in July 2007. 
In April 2012 Luis Alvarez deployed to Morocco as part of Operation African Lion, serving with TOW/Scout Platoon and H&S Co 4th Tank Battalion. Luis earned the rank of Sergeant prior to completing his service. 
Upon transitioning to civilian life, Luis used his military experience to effectively found and oversee Alco Windows and Doors. His attention to timeliness guarantees efficient installations focused on meeting planned deadlines. His background in preparation and organization ensures flawless window and door projects, no matter the job size. 
His leadership experience promises a "job well done" mindset from every member of the Alco team – from salespeople to installation professionals.
A graduate of Florida International University with a degree in Mathematics, Luis takes time to give back to the community by serving as an adjunct professor at Miami Dade College. He also stays active in supporting local youth organizations like the Magic City Cup and his local jiu-jitsu studio.
 Luis ensures all his involvements never encroach on the most important thing in his life – his family. His girlfriend and three children are the center of his life and he places high value on being present and active in their lives.
Luis's family is incredibly important to both his company's success and his daily motivation to help others. 
He believes homes are built around people supporting one another, and his dedication to his home in South Florida ensures Alco Windows and Doors will always put the customer's safety and satisfaction first.
Thanks to alcoimpact.com for consulting.