As you've spent more time at home now more than ever in the past year, perhaps you've also noticed certain problem areas in your residence that you just can't ignore now. If your home is quite ancient or bare in terms of décor, there's always more room to spruce it up. After all, it's in the tiny details that you can make your home a unique space.
Whatever the mood you're trying to create in your home or whatever your design aesthetic is, decorations can help a lot. They can make your property look more polished and that every single detail has a purpose. Plus, the beauty of decorating is that you don't have to do these all at once. You can work your way little by little with subtle changes.
Giving your home a facelift doesn't mean you've got to burn a hole in your pocket. There are so many practical home decorating tips out there. This article shares some of these with you:
1. Hang Mirrors In Rooms
If your home doesn't have mirrors (apart from the bathroom, of course), it's a good idea for you to install them! Don't hesitate to go as big as you can, particularly if you're working in a small space. Use mirrors to reflect light in your room. Most importantly, these furnishings are also a great way to make any small space look bigger. They can add depth to a particular area.
The great thing about mirrors is that you can purchase them at most home improvement stores. They're also easy to install and even to personalize. Plus, they're also affordable.
2. Add At Least One Black Thing In Every Room
Adding one black thing in every room is a good way to create balance. This can either be a vase, décor, lamp, or anything for as long as it's black. When there's a playful theme of different layers and textures in that certain room, these black fixtures can help neutralize the space.
Not convinced? Try it out, and you'll see for yourself how well it works.
3. Use A Ladder as A Towel Rack
It's time to ditch the traditional towel racks! Give your bathroom a whole new feel simply by using a ladder as your towel rack. This tip works so well, whether your bathroom is modern, country, farm, or classic.
When you aren't hanging towels on the ladder, this can also serve as a decorative piece. Not only is it practical, but it's also a sneaky space-saver.
Floating shelves are another viable option that incorporates additional space in your home. Visit https://www.zerocentershelf.com/ for shelves you can add in different rooms of your house.
4. Change Your Rugs
If you already have rugs in your home, change them if they're no longer as vibrant as before. If you don't have one yet, then it's also a good idea for you to have decorative rugs all over your house.
You can find many different kinds of decorative rugs in home-decorating stores or online. These can be used on your entryway or to create different sections of your home, particularly if you've got an open floor plan. They can make the area look bigger and also more defined and well-coordinated.
Before you head out shopping for rugs, here are some tips that'll come in handy:
Consider the room you're going to place the rug, such as if you're going to put in on the kitchen, then it should be more hard-wearing to withstand heavy foot traffic;
Check the shape, as you don't always have to be bound by the usual square or rectangular rugs.
5. Add Flowers to Every Room
If you don't have a space for a garden on your property, why not bring the garden inside. There's a reason why homeowners are scrambling to have greenery inside their homes. It'll make your home look more inviting. Plus, it breathes life into your home.
If you fancy flowers, then why not have flowers in every room! Whenever you go to the market, and you've got enough money for fresh flowers, these can transform your space tremendously, on top of the greens. 
Perhaps you may be reading this, saying to yourself, 'But I don't have a green thumb! Those plants will die!' Don't worry, as there's no shame in having artificial flowers instead. There are so many artificial plants in home improvement stores that look so real that you can't even tell they're fake. Nonetheless, they bring just as much justice in making your home look better as real ones do.
6. Print and Frame Your Own Photos
Why go for store-bought and mass-produced prints when you can actually print and frame your own photos? Taking this route will make your home look more special.
Plus, when you go this personal, it'll set your home apart from others. The moment guests walk into your room; they know immediately that it's your home. It won't feel like a random showroom with matchy-matchy pieces to the dot, including the framed art.
The beauty of framing your own photos is that these also serve as conversational pieces. Pictures tell a story, and you can re-live so many memories through the photos that have preserved these otherwise forgotten tales.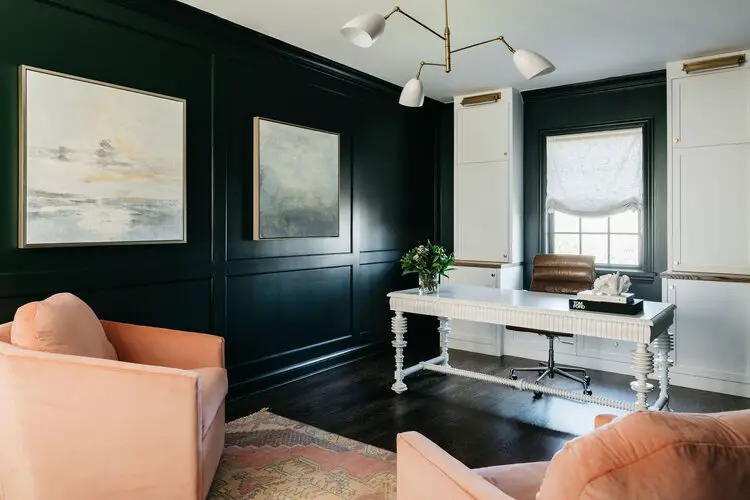 7. Open Up Your Home
It's time to allow more natural light to come into your home. So, if there's only one area in your home that you can focus on a big improvement, these are your windows.
Change your windows from the usual small ones to bigger windows, with large openings. If you've got a wall with a door that leads to the garden, you may also break down this wall and change it to a glass window or door instead. On a good day, you can open these doors up to have a seamless flow from your indoor space out to your garden.
Making this big investment still runs to be a practical change in the long run. Not only does it make your home look better, but it'll also save you so much money in terms of utilities. As more natural light now comes in, you can spend less on electricity during the day.
Conclusion
Now that you've got these home decorating tips to back you up, your home will look like it's been designed by an interior designer. But, if you don't have the budget for one, then don't be dismayed. You just have to unleash your creativity and find out what works in your space.
After all, your home is what you make of it. It'll feel much more like yours when you integrate the bits and pieces that'll make your home truly and uniquely yours. Thanks to zerocentershelf.com for consulting.