If you're planning on buying a home in the UK, you should consider all the different kinds of properties the place has to offer. Whether you're looking for somewhere by the sea or a city centre modern home in London, here are nine types of homes found in the UK.
1. New Builds
New build homes are perfect for first-time buyers and young couples looking to settle down. They are generally quite spacious, modern and provide everything a person needs from their first home. Plus, you can often make the most of help to buy schemes with properties like this.
2. Terraced
Terraced houses are the most common types of homes in the UK. They are connected to other terraced homes on either side and usually are quite modest when it comes to size. That doesn't mean you can't find terraced houses that aren't spacious and modern, though!
A variant on the terraced house is an end-of-terrace, which is simply the house that sits at the end of the row.
3. Semi-Detached
Usually seen as a step up from a terrace, semi-detached houses are one home connected to another home and are usually quite spacious. They also tend to cost a little more than terraced, depending on the location, so these are great for people who have a decent salary and a steady career.
4. Detached
Not quite as common in the UK, detached houses are some of the fancier homes found and come with a large price tag. Often, they are found in the countryside with spacious gardens surrounding them. A detached house is perfect for those who have a decent amount of money and don't like the idea of noisy neighbours!
5. Townhouses
Townhouses are mostly found in cities and come attached to other properties on either side. The difference they have from a usual terrace, though, is that they have multiple floors rather than the usual two to three.
6. Cottages
For those who like a settled, quant life, there are many cottages to be found around the UK. They tend to be located near nature and look like they were ripped straight out of a fairytale.
7. Flats
Flats are self-contained homes that sit in a larger building. One building, for example, could host twenty families. There are many different types of flats in the UK, from tiny studios to modern, high-end apartments in city-centres.
8. Bungalows
Bungalows are defined by only having one floor. This doesn't mean they can't be spacious, though, as many families find comfort in them. They're found all over the UK and tend to be completely detached from other homes.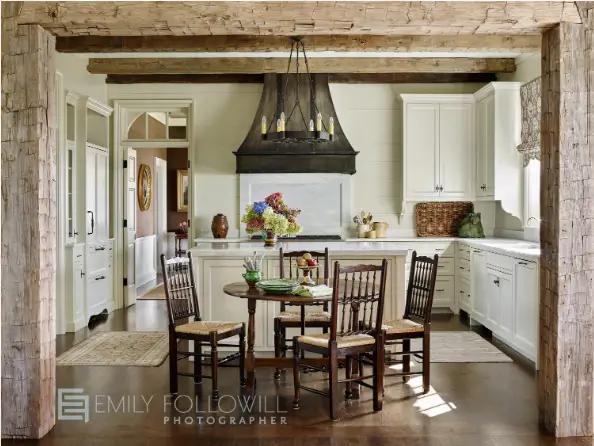 9. Holiday Homes
Some people like to own holiday homes in the UK. You can buy them by the sea, in the middle of forests, and near popular attractions. They tend to come in the form of caravans and cabins, providing families with a fun place to visit each summer.
Choosing which type of home to purchase can be tricky, especially with so many options. Just remember to take into account location, price, and space. Thanks to lindenhomes.co.uk  for consulting on this post.