Vacations are those trips that allow you to relax and let go of all the stressors that everyday life throws at you. Most people prefer to vacation in warm and sunny areas with beaches, whereas others like to go to more rustic locations where they can enjoy the beauties of nature. But regardless of a vacationer's destination preference, can you guess what the most important part of their vacation is? If you guessed their accommodations, then you guessed right.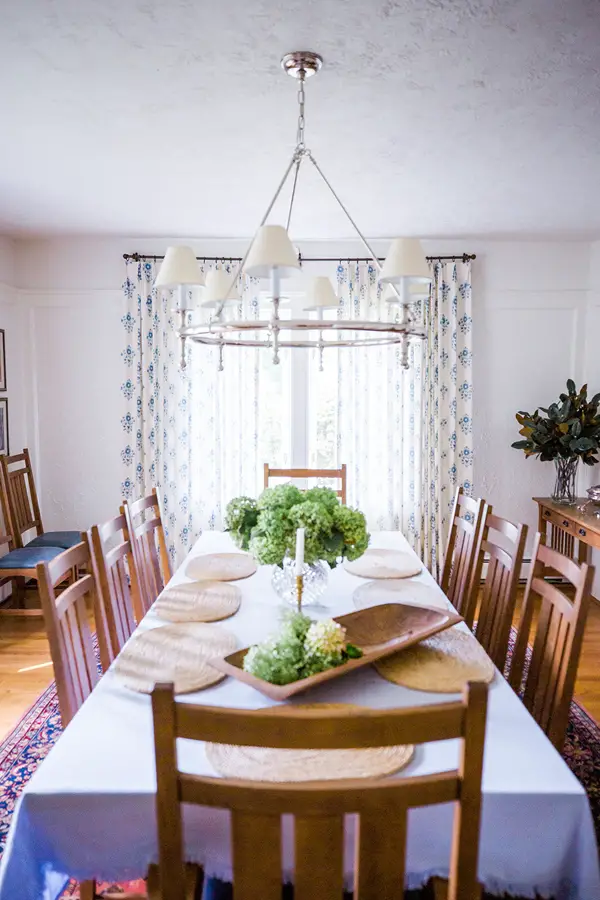 used with permission from Margaret of York
The needs and wants of travelers, whether on vacation or not, have shifted. Yes, people still enjoy the luxuries of hotels… the room service, the in-house restaurants, and the luxury of having someone clean your room every day are all things that vacationers pay good money to enjoy on their vacations.
On the other hand, people want to experience what's called "home away from home." This means that vacationers want the experience of being at home but not in their own homes. It's almost like spending the night at a friend or family member's house… Their home isn't your home, neither is their decorative style, but you like it simply because it's something totally different from what you're used to.
This is the luxury of staying in vacation rentals that guests enjoy most, and it's the "home away from home" feeling that's making vacation rental sales skyrocket. Because it's a lucrative industry, more and more people are looking into financing for short-term rentals.
used with permission from Margaret of York
Now, you can finance a rental all you want but it won't mean a thing if you don't know how to keep your guests happy for continual bookings. Finding the best rental property to meet your needs of providing accommodations to travelers means you're going to have to put yourself in the shoes of vacationers and travelers alike… Think about what you would want and expect in a rental property while on vacation or while transitioning from one destination to the next.
So what is it that people want in vacation rentals?
Well, they want to feel welcome, and they want to feel comfortable. Remember, they want the home away from home feeling, and comfort is a huge part of their vacation rental experience. Everything from the decor and bedding to the amenities and tiny details, there are many ways to make your guests feel welcome in your rental that will bring a huge return on your initial investment.
How to Make Your Guests Feel Welcome in Your Vacation Rental
Leave a Small Welcome Note
For each and every guest that arrives at your property, go above and beyond in letting them know just how happy you are that they chose your property to vacation in. Be sure to note if they're staying for a birthday or anniversary celebration and congratulate that in your note. Keep in mind that the note doesn't have to be long or drawn out, either. A simple handwritten card wishing them a great vacation is a great first impression to leave to make them feel welcomed.
used with permission from Margaret of York
Make Sure the Rental is Clean
Guests want the home away from home experience, so whether they keep their own homes clean or not, you just make sure your rental is clean. According to homebusinessmag.com, a clean vacation rental is an unspoken expectation among guests, so whether you have to go in after guests yourself or hire a house cleaning company, making sure your property is spotless and disinfected after every booking is extremely important. Failing to clean after each booking will prove to damage your rental hosting reputation.
Leave a List of All the Basics Provided
Because vacation rentals are homes, you should provide your guests with the basic necessities of a home like toilet paper, paper towels, laundry and dishwasher detergent, and seasonings, for example. But what's going to be extremely helpful to your guests is to make a list online of all the items you've provided with your listing and to also have that list printed out for them upon their arrival. This will help them better plan their trip by preventing them from buying things you already provided them with.
used with permission from Margaret of York
Create a Comfortable Living Space
To make your guests feel welcome is to make them feel comfortable in your rental, and this can be accomplished in multiple different ways. Keep at the forefront of your mind that your guests are more than likely on vacation, so comfort is a must.
You want to make sure all beds are comfortable with luxury bedding
TV's should be in every room for added ease and convenience of entertainment
Wi-Fi should be easily accessible
Create a "user guide" to explain how to access Wi-Fi, use certain appliances, and how to access streaming channels.
From linens and wine openers to ample reading materials and room darkening curtains, you need to go above and beyond to not only make all your guests feel welcome but to also make them feel comfortable in their vacation home away from home… Again, this will prove to be a greater return on your investment than you could ever imagine. Thanks to VisioLending for consulting