We can all agree on one thing: luckily, this year is almost over. But before we ring in the new year, first, there's Christmas.  This news should help turn some frowns upside down. With the many disruptions to everyday life, Christmas is a day we've been waiting for and a time to spread holiday cheer. Turn your home into a mini Christmas wonderland that looks straight from a glossy magazine. How to deck the halls during a time of uncertainty? While some of us may not be celebrating with extended family or traveling – this leaves us with more time at home – we can let our creativity flow and create an awesome DIY inspired Christmas palace. Decorating early for the holidays has been proven to help make people happy; according to researchers, nostalgia is an anchor for happiness, and it all comes down to festive fun. 
Get ready for Christmas with these tips:
Gather round the tree to create some Insta and Pin-worthy memories. Embrace the new traditions of decorating your tree for Halloween and #fallChristmastree. Instead of storing the tree all year, why not leave it out longer? This helps save you time, money, and makes your tree go further. Make merry memories with the family and enlist the help of Pinterest for some design inspo and DIY tips. This ensures you'll have the best decorating sessions while keeping the family entertained at home. Afterwards, when it's time to put it away, a few Christmas tree storage bags will make a huge difference.
Get Christmas shopping early
Many of us have started online shopping for the first time this year. Due to the increase in e-commerce, many retailers are behind on their orders, and deliveries might be delayed. To ensure your order arrives on time, remember to order early and take advantage of the many promotions stores offer. Many retailers are slashing typical Black Friday sales and opting for deals throughout the holiday season. Sign up for your favorite brand's newsletter and follow them on social media to get alerted for deals.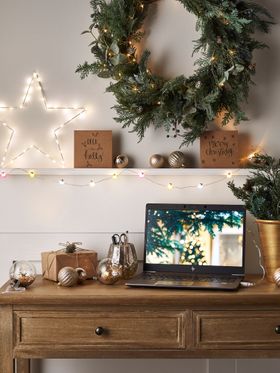 Lights4fun.co.uk
©Lights4fun Ltd. 2020
Image Shot by Oliver Perrott
Communicate with family 
With so much uncertainty, start communicating with loved ones about the plans for Christmas. This holiday season will be different in many ways, that's why it's even more important to gather with family and decide how the celebrations will unfold. If you choose to host a gathering, make sure everyone is comfortable, especially being around older family members.  Get this out of the way early and pivot as time goes by so everyone is on the same page. If you think the risk outweighs the benefit, you can opt for a virtual party. For this, send the invite ahead of time, plan some games and maybe some friendly competitions. Best Christmas décor?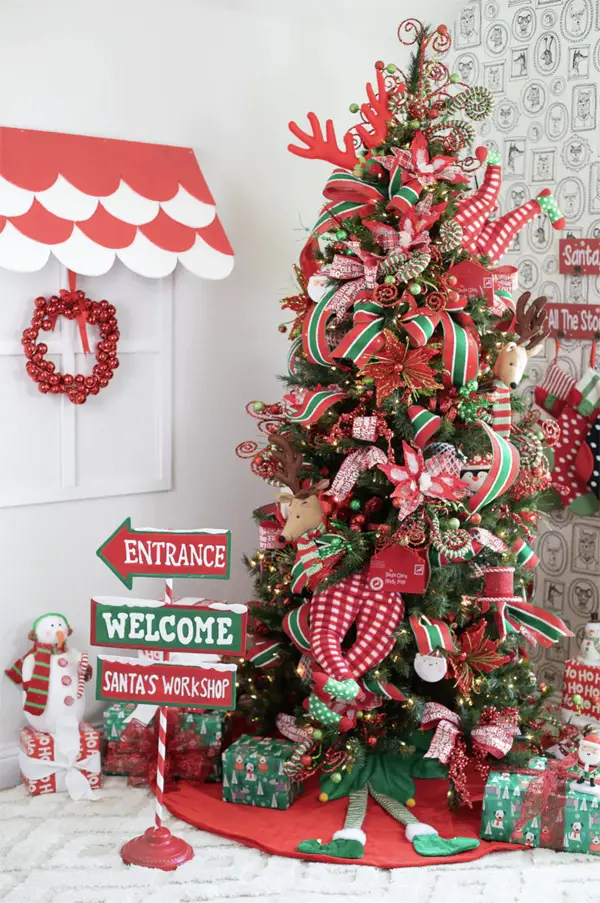 Get your Christmas outfit ready
Maybe you want a Disney Christmas onesie, a dress to impress, or matching family pajamas. Get those cameras ready and dress in your best outfit. Just because the holidays will be different doesn't mean we can't have some fun with some holiday party outfits. No matter how you decide to dress, you can let your personality shine with some festive ideas. We now have more time at home and room for some DIY fun. Get creative, have fun and spread the holiday cheer through your personal style. Thanks to Nearly Natural for consulting!