When it comes to decorating windows, the possibilities are endless. Find out nine creative window decorating ideas here.
The money spent on renovations is growing year after year. Though millennials are showing the most growth in terms of percentages, older customers are spending more overall. Between Social Security, investments, and retirement benefits, this may be true for the foreseeable future.
However, one factor people don't often consider when renovating or decorating their homes is the windows. They may be a tiny part of your home, but they can make quite a difference.
There are many window decorating ideas that can help add flair to your home. We'll talk more about some of them in the paragraphs below.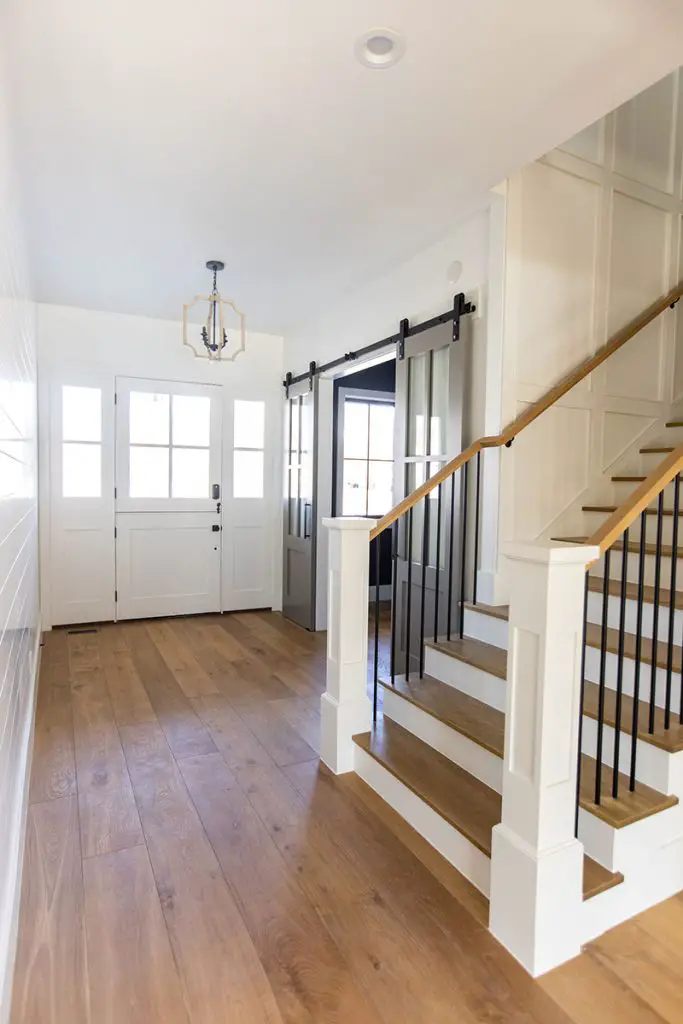 1. White Blinds and Curtains
White is a perfect choice when it comes to window decorating ideas. It provides a touch of elegance, while also letting some light through. This can brighten up a room on a sunny day.
White blinds and curtains also tend to be affordable. However, if you don't want to spend the money, there are ways to make them yourself.
Bedsheets might make a decent set of curtains. Others use blankets to make them. You may even have an old, white tablecloth lying around.
2. Floor-Length Curtains
If you're going for grandeur, floor-length curtains are a must. Oftentimes, these curtains are made from dropcloth, which is perfect if you plan to paint the walls or are a landscape painter like Monet.
A dropcloth is also durable and easy to clean, so you won't need to replace them often, if at all. Though it is possible, making floor-length curtains may be more difficult.
A dropcloth isn't a very common material, so making curtains may not be worth it. One idea is to get a set of dropcloth curtains and to add decorative touches, like adding fabric or adhesive decorations to them.
3. Glass Doors
Though not technically windows, glass doors can provide a great view and are a unique way to make your home stand out. Plus, the view is fantastic. You can even use frosted glass to protect your privacy while still maintaining a gorgeous look.
4. Roman Shades
As the name might suggest, Roman shades date back to the Roman empire. Roman shades were designed so that the blinds themselves stacked when pulled up. When the binds are down, the fabric ensures that there are no gaps in the window covering, as might occur with most shades or blinds.
Roman shades are still popular today and can be found at many furniture stores. with many potential materials and colors, Roman shades are as varied as your imagination.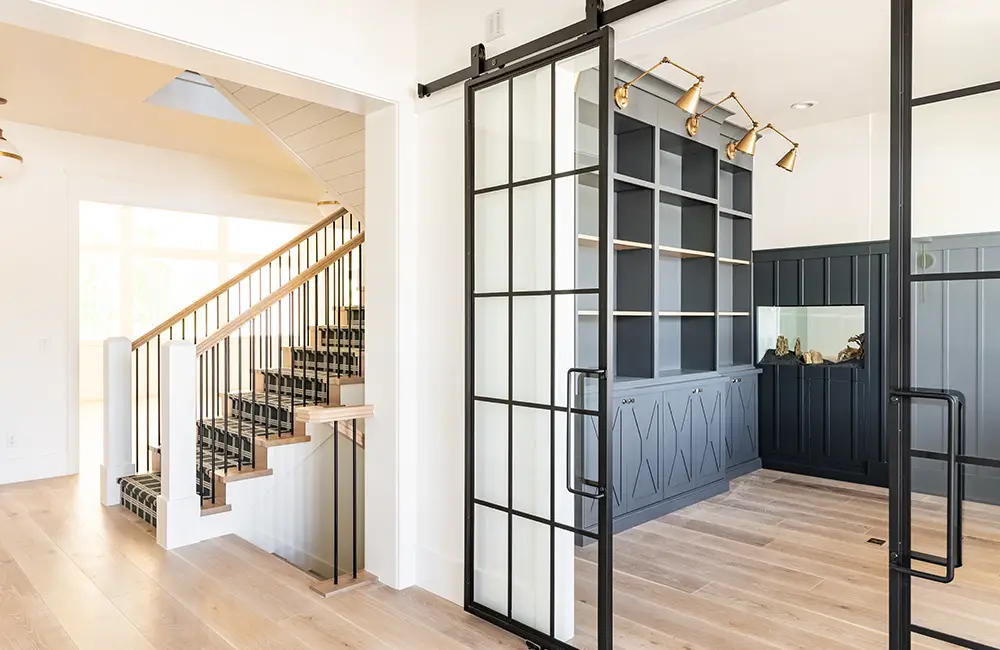 5. Valances
A valance is a type of miniature drape that decorates the top of a window. Not only are they a magnificent way to add personality to your home, but they're also easy to make.
All it takes is a bit of fabric that's large enough to cover the top edge of the window. An old pillowcase may even do the trick. If you want something unique, you could use a small flag.
A sport's flag, for instance, would be a great way to show off your spirit and team pride. 
You don't even have to use them for windows. A valance just above a door frame can have a nice bit of color to a room. Just make sure that it's not too low so that the door can still open without disturbing the valance.
You could also put them over photographs or other decorative pieces to help draw attention to them. It may be unconventional, but it's also very stylish.
6. Shutters
For a more rustic look, you may want to invest in a pair of shutters. They're a great decorative piece, but they're also affordable and easy to paint. You can keep it the original color to keep the rustic, country feel, or paint it brighter colors to create a cozy atmosphere.
If you need any extra motivation, just imagine pulling open the shutters. Is there anything more fun than opening shutters or saloon doors? For a moment, you feel like the toughest, most fascinating person to ever live.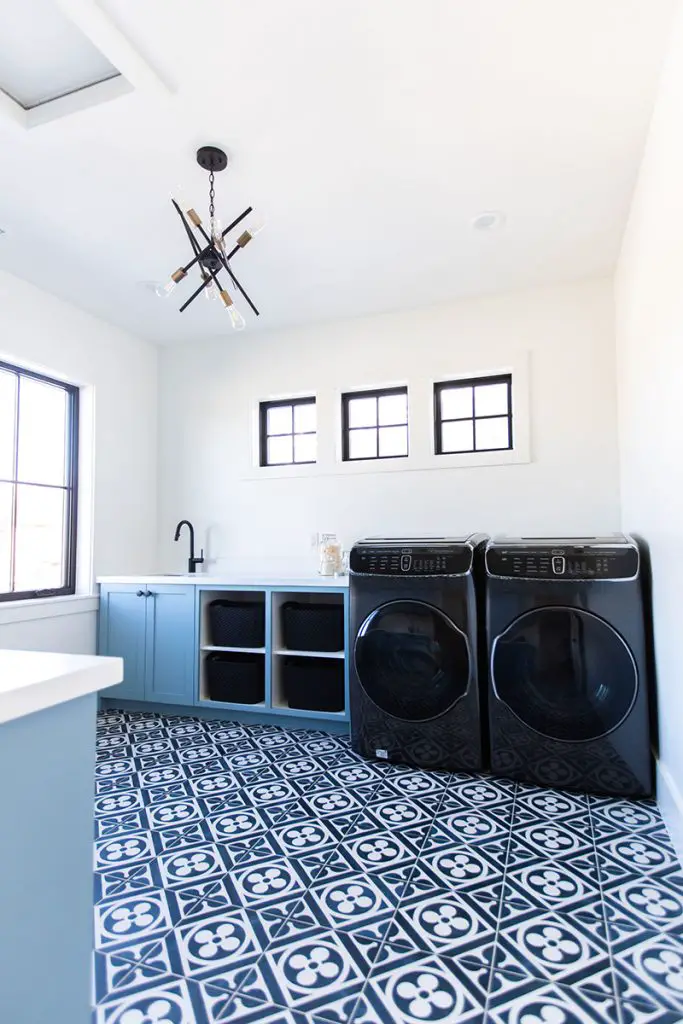 7. Detailing
Sometimes, it's the extras that make a design work. If you're dealing with curtains, you may want to consider something with ruffles or tassels. Accents or other combinations of colors might enhance things.
You may also paint patterns on shutters or add other decorative elements. Perhaps you want to make them look exotic, and have ivy of flowers, winding through the boards.
8. Non-Window Areas
The great thing about window decorations is that they can be used in several situations. You may be able to repurpose shutter doors into signs or benches. Maybe you're the artistic type, and want to put them together and paint a mural on them.
Curtains can also be used in places other than windows. You can hang them over a door to make a grand entryway. You can hang them over your bed or on your walls to change up your room.
Even window frames can be used creatively. You can hang them around a painting to make it stand out more. 
Window Decorating Ideas
There's no shortage of ways to decorate windows, and which designs and decorations to go with depends on your style. 
We've mentioned a few of the available options in the paragraphs above, but there are plenty more out there. We encourage you to do more research on your own if you're interested.
If you want to know more about design and decorating ideas, please visit our site. Thanks to Minimal Glass and Door for consulting!