Whether you've got commercial property for sale in Melbourne or have just purchased a home in upstate New York, it's essential to learn how to increase the value of your property. Doing so will ensure that it's worth as much as possible, which will serve you well whether you're about to sell or plan to hold onto it for a while. 
Many factors contribute to a property's value, from its location to its condition and functionality. Knowing which of these aspects you can improve will help you raise its value. In the paragraphs below, you will find five effective ways to target the right aspects of your property and increase its value.
1. Upgrade your curb appeal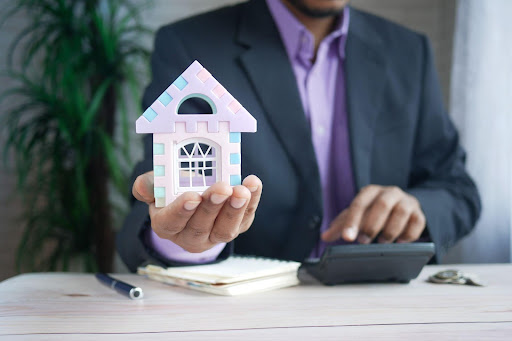 The first impression of your property matters to potential renters and buyers, and this is true for both the commercial and residential sectors. Improving the curb appeal of a property can often be as simple as a fresh coat of paint. Repair all cracks and signs of damage, and don't forget to include the driveway and walkways in this process. Adding grass, flowers, greenery, and landscaping can also drastically improve the curb appeal of a property. 
2. Prioritize kitchen and bathroom renovations
Kitchens and bathrooms are the most important rooms in most properties. So upgrading them can significantly improve the overall value. Consider doing the following:
Replacing old appliances; 
Installing new countertops; 
Adding new cabinets or repairing existing ones;
Upgrading the lighting and plumbing fixtures; 
Repainting the walls; 
Redoing the floors;
Addressing mold and mildew;
Adding new tiled splashbacks. 
3. Boost your property's energy efficiency
Energy efficiency is becoming more and more important to buyers and tenants alike. People are concerned about environmental issues, but they're also aware that eco-friendly homes can reduce their utility bills. So, as a property owner, it's worth investing in energy-efficient upgrades. 
Consider installing insulation, upgrading to energy-efficient windows, and switching to more eco-friendly appliances. Upgrading your HVAC system can also deliver massive gains in energy efficiency. All of these projects should have a positive impact on the value of your property.
4. Upgrade lighting to improve the mood and atmosphere 
Lighting can make or break the atmosphere inside a home or commercial property. So, as a property owner, it's crucial to take a well-thought-out approach to the way you light up your space. In a commercial property, your focus will be on ensuring all aspects of the space have adequate visibility. You'll also need to keep the purpose of the property in mind. 
If you have a residential property, your best bet is to install a system that allows the new owners or tenants to control the lighting to suit their mood and the time of day. You can achieve this with dimmer switches, energy-efficient bulbs, and accent lighting that highlights key areas of the property.
5. Create more space in your property
Size is one of the most influential factors when it comes to property value. Creating more space can significantly increase the earnings you can reasonably expect to make from your home or commercial space. To increase the square footage, consider adding an extension, building a sunroom, or converting the basement or attic into a livable space. 
Increasing the value of your property requires a lot of effort. However, the benefits of a well-maintained and updated property are worth the investment of time and money. By taking a strategic approach to the areas you focus on, you can significantly increase the valuation of your home or commercial space.
Thanks to mco.com.au for consulting.