The age-old sentiment of "a dog is a man's best friend" rings true today as ever; with dogs now firmly established in the family home, it's only natural that pet owners should want their beloved canine friends to be kept safe and sound. 
But gone are the days of worrying about where exactly your pet has run off to – with the help of a collar tracker, you can monitor your pup and make sure they're right where they should be. Read on to find out what the best collar tracker options are for your pooch!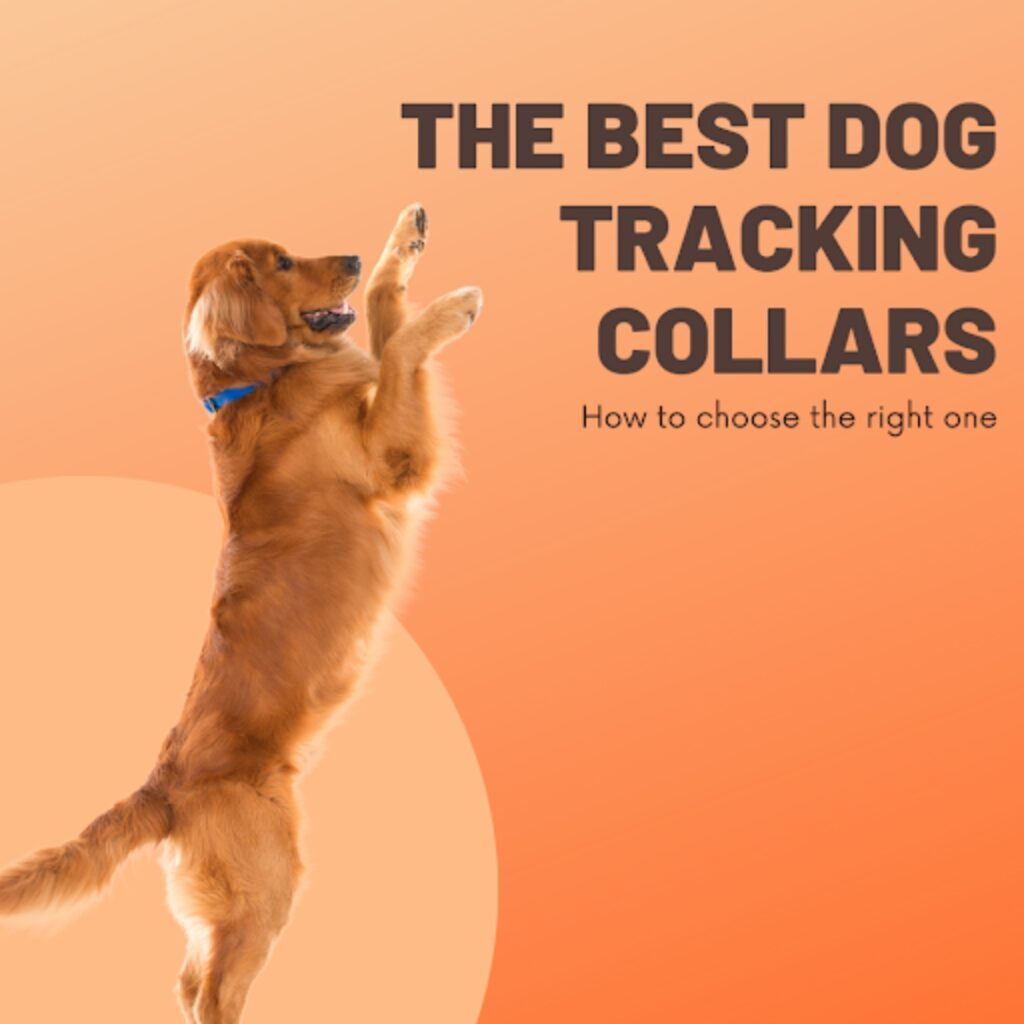 Ways To Keep Your Furry Friends Safe
Dog collar trackers are small devices that attach to your dog with the use of GPS and cellular signals to keep you apprised of your pet's whereabouts. This collar tracker is essential for your dogs especially when it goes missing or outside the safe zone of your home . You can use the tracker to locate your dog's location in real-time.
GPS smart collars are a must-have item for pet owners looking to increase their pet's safety and security. These innovative devices come with a set of features designed to enable pet owners to track the whereabouts of their pet in real time. 
GPS Smart Collars produce accurate GPS coordinates which are transmitted to the owner via their smartphone or computer, providing peace of mind and added safety for faraway family members. With these collars, pet owners can set custom alerts so they're notified right away if their pet goes outside a predefined area. 
Smart collars also have features such as activity trackers, temperature sensors, and even pet cameras, all aimed at keeping your furry friends safe and secure.
Electric fences are an effective and low cost way to keep your pet safe and secure in their own yard. A best dog electric fence gives your pet a boundary that is clearly marked and, if the pet attempts to cross it, they will experience minor discomfort that will deter them from trying again. 
This boundary can be adjusted to the size of your pet's yard, and the shock of the fence is virtually harmless, with minimal discomfort if any. With proper training and education on the use of the fence as part of regular pet-care, an electric fence can provide an ideal environment for your pet with a secure yard to play in safely.
Top 5 Best Tracking Collars for your Dog
Cube Real Time Tracker
The Cube GPS Tracker is best for large dog breeds, as it offers a variety of convenient features. This tracker is not only designed for pets but its general purpose is as a GPS tracker. With this feature, this tracker is best for your furry.
The Cube GPS tracker is easy to set up. It also offers an inexpensive initial cost, but the subscription fee is the highest of all the trackers amounting to $19.95 per month or $198 per year.
The product is large, which is best for bigger dogs. The brand sells collar clips separately, making them easy to attach to your furry's collar or harness. 
Based on the test made for this tracker, it says that you can modify the reporting interval, getting location updates more often, if you wanted to.
The updates appear fairly accurate—though sometimes it took longer than expected because it is difficult to find its signal. Its location history feature is impressive, it tracks your furry's route accurately.
The other feature you would like on Cube GPS Tracker is the ability to ring the unit. It's easy to locate if you are nearby since the sound is 100 decibels, but bear in mind that your pet may startle because of the disturbance.
Fi Smart Collar
This collar provides an unparalleled level of accuracy and convenience for tracking and monitoring your pup's health. With its integrated GPS and GPS/GLONASS sensors, you can easily monitor your pup's location and activity levels in real-time. 
The accompanying app makes it simple to quickly get food, water, and exercise recommendations that are tailored to your pup's individual needs. 
You can also set reminders to take your pup outside and receive notifications when it's time to refill food supplies or administer medication. With the Fi Smart Collar, you'll have everything you need to give your pup the best care possible.
Fi Smart Collar is one of the GPS trackers that offer more functionality.
This tracker can monitor how many steps your dog takes each day, and can detect if your dog goes outside the electric fence. All these features are for free, but with the live GPS tracking functionality that Fi Smart Collar offers, it has a GPS/LTE Subscription, which costs $99 per year.
Whistle Go Explore Tracker
The Whistle Go Explore Tracker for dogs is an innovative way to keep track of your four-legged family member. Its connected GPS device latches on to your pup's collar and lets you follow their movements in real time via the Whistle app. 
You can set up virtual boundaries and receive notifications when your pooch goes outside them or simply see where they are on a map. With an activity monitor you can keep an eye on your pup's daily activity from steps taken to calories burned. Now you don't have to worry about your furry friend when they're outside because you can keep track of them whenever and wherever with Whistle.
Tractive Waterproof Dog Tracker
There are some trackers which appear bulky and too much for small dog breeds, which is why Tractive Dog Tracker was introduced to the market. This collar tracker has unlimited range, meaning you can locate your dog, no matter how far it's wandered.
On the other hand, Tractive is not the best option in terms of real-time updates because sometimes it struggles to find a signal, but it will give you an accurate location-history map. This tracker will automatically provide you a location update every five minutes, but you can adjust the setting if you like to receive updates more frequently. Another good thing about this tracking collar is, it is completely waterproof.
PETFON Pet GPS Tracker
If you go on an outing with your dog, this GPS tracker will help you not to worry about the location of your dog. The good thing about PETFON GPS Tracker is a solid no-subscription option. This tracker gives real-time GPS tracking with a range of 3.5 miles even outside your dog's electric fence. The design of this collar tracker is not overly bulky which can be used by small breed dogs.
PETFON Tracker has the shortest battery life, it only lasts for eight to 16 hours per charge. But it has a portable case that you can recharge the tracker up to three times. This tracker can be used for activities like hiking since it works best in open outdoor environments. The device is helpful if you want to locate your dog at night because it has light.
 How to choose the Right Collar Tracking for your Dog
There are ways in choosing the right collar tracking for your dog. You need to consider the cost, the battery life, the accuracy of GPS, and the range. You need also to take into consideration the size of your dog because there are trackers that best fit your pet.
When buying a collar tracker for your dog, you need to think of the cost of the collar and the collar itself. Decide how much money you want to spend with the dog collar tracker. In terms of battery life, choose the collar tracker with a pro-grade battery because the collar with a pro-grade battery lasts longer. You can also choose a collar tracker which is waterproof or highly resistant. Consider also the accuracy and the range of the GPS.
To Sum it Up
When choosing a dog tracking collar, it is important to consider your personal needs as well as the features offered by the collars available. 
It is important to consider the weight and durability of the collar, your dog's size, their movement patterns when tracking, and of course their comfort and safety. With the range of GPS, wireless, and radio frequency collars on the market, you are sure to find the perfect fit for your pup. 
By taking the time to research and read reviews, you can make sure you have chosen the best dog tracking collar for your pet.