Modular kitchens are appropriate for a wide range of places and lifestyles. It might be intimidating to plan a new kitchen or merely remodel an existing one. Modular kitchens make this procedure much easier, and the possibilities are unlimited! Kitchens are one of the most utilised rooms in the house. Modular kitchens allow homeowners to enjoy clever countertop designs, designer colours, intelligent design elements, and tidy lines, as well as the basic, practical storage features on which we have all grown to rely.
The Australian Kitchen Co. offers a modular kitchen design product line that is suitable for both small and big kitchens, as well as a wide range of styles, lifestyle requirements, and budgets.
As the name implies, modular kitchen design is all about mixing several self-contained modules to meet your individual space and lifestyle requirements. The components, or 'modules,' fit into the available space and combine to produce an efficient and functional kitchen. Each module serves a distinct purpose: drawer storage, cabinet storage, overhead storage, and corner units are all required to provide a practical and efficient working environment. Modular kitchen units can hold a variety of accessories, utensils, and appliances. Bottle units are an excellent choice for individuals who use bottles and jars and need easy access to them, whilst corner units are an excellent method to utilise corner space to store bulky goods.
This kitchen design is similar to putting together a jigsaw puzzle, only you get to choose which parts go where! However, the end product is always useful and practical modular kitchens with plenty of storage space and a pleasing design. Many modules are available in a variety of sizes, giving you more options when designing your kitchen. Consider several storage alternatives. What alternatives are most suited to your needs? Overhead and under-bench cupboards, drawers, hooks, open shelves, etc. Simply select the units you want and assemble them to create the most convenient and efficient kitchen for yourself.
Layout Options
The first stage in any remodelling job, as with any other, is planning. There are five typical modular kitchen layouts.
L-Shaped
L-shaped kitchens are one of the most popular designs. This classic arrangement gives lots of counter space while still leaving enough for a kitchen table or island later on.
U-Shaped
This design works by utilising three contiguous cabinetry walls while leaving the fourth wall open for easy access.
Straight Design
Because of its utility in compact spaces, the straight modular kitchen design is quite popular. Upper and lower cabinets offer excellent storage alternatives, as well as adequate bench areas for use when cooking.
Storage Benefits
A kitchen, being the centre of the home, must have enough storage. Wider cabinets, better drawers, and overhead storage make all the difference. Drawers are ideal for storing dinnerware, storage containers, and small appliances, whereas overhead storage is ideal for bigger appliances and non-consumables.
Creative Kitchen Designs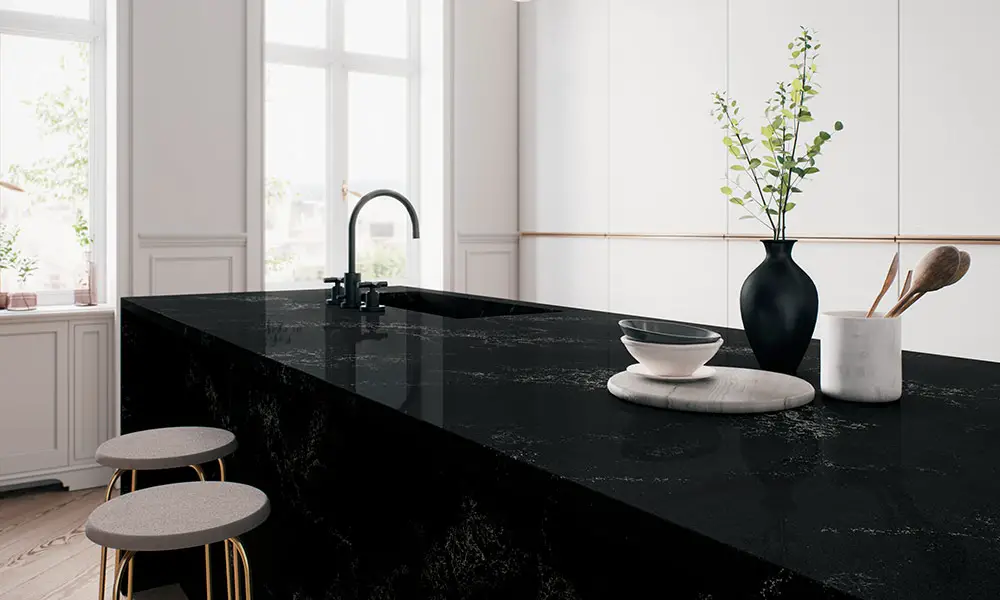 Modular kitchens are well-known for their wonderful design components, which solve challenges in a novel, intelligent, and practical ways. This is because, during the design process, the emphasis is on the various ways a specific space will be used, rather than merely utilising a one-size-fits-all approach. When you work with the right kitchen designer, they will employ this technique to result in a functional, stylish, and clever modular kitchen design.
Plan From Scratch
Modular kitchens allow you to create your kitchen from the ground up, rather than using a premade design that may or may not suit your needs. When you deal with a kitchen designer, they will assist you in planning your layout to keep comparable products together for ergonomic and effective use. Pots and pans and other kitchenware are often placed near the stove, whereas plates and cutlery are placed near the meal serving area.
So, if you are considering remodelling your kitchen, consider a modular kitchen design to make the most of your kitchen layout.
Thanks auskitchenco.com.au for consulting on this post.