Are you tired of looking at the same dated kitchen decor year after year? Want to give your cooking space a modern facelift but don't know where to start? Don't let the daunting task of remodelling overwhelm you; it doesn't have to be complicated.
With a few simple changes, and oftentimes without breaking the bank, your kitchen can stand out from the crowd with a contemporary style. In this blog post, we will discuss five easy ways that you can use to modernise your kitchen and get that "new" look in no time.
5 Steps to Modernise Your Kitchen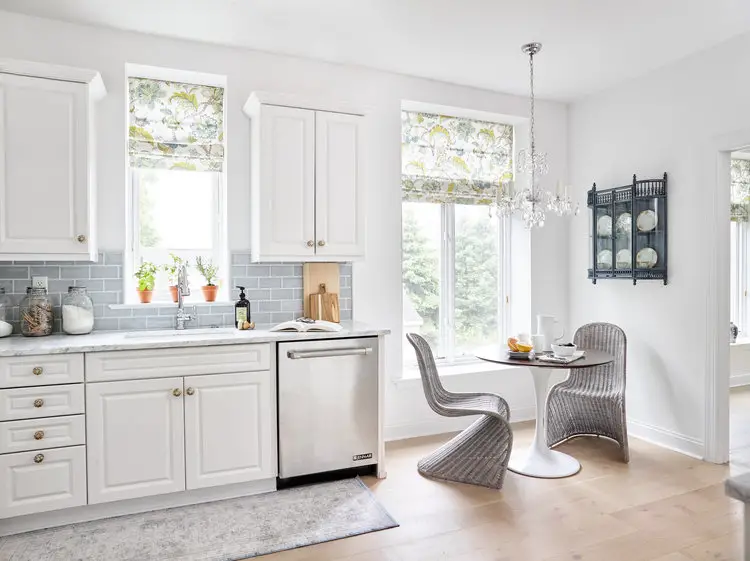 Your kitchen is the heart of your home, so it makes sense to create an inviting and stylish space for gathering. Here are a few ideas on how you can modernise your kitchen:
Update Your Countertops
Kitchen countertops are often the focal point of the kitchen, and a stylish and easy-to-maintain design can help transform your entire kitchen. If you're looking to update your countertops, there are plenty of options available such as quartz, granite, laminate, and natural stone. Each option offers its own unique benefits, so it's important to consider which one is right for you.
Quartz countertops offer excellent durability and an extensive range of colours and patterns, whereas granite adds stunning beauty with classic elegance. Laminate is an affordable choice that allows for a wide variety of designs and finishes.
For those looking for a timeless look with permanent durability, natural stones like marble and soapstone may be the best fit. No matter the material chosen, updating your kitchen's countertop is sure to give it that extra touch of style!
Replace Old Appliances
When updating your kitchen, one of the most crucial considerations should be whether to replace old appliances. The efficiency and reliability of these pieces are key to having a satisfying experience. With new products now much more efficient than even a decade ago, this is often an opportunity to make a serious impact on energy consumption, costs, and resale value.
Taking the time to research what fits in with your style while balancing your budget is a worthwhile exercise that can pay off in lots of small ways over the coming weeks, months, and years.
Upgrade the Tiles
Upgrading the tiles in your kitchen is an affordable and easy way to make a big impact on the overall look and feel of the space. It's an excellent choice for creating a focal point, as the combination of different patterns and textures can inject a huge dose of personality into a room. When choosing tiles, take note of your current décor and opt for something complementary.
You can also use tiles to add visual interest to backsplashes or walls by pairing them with contrasting hues. For maximum effect, pick out matching grout that creates a stunning contrast or opt for larger slabs with mixed tones to create rippling effects – whatever your choice, you're sure to end up with a finished result that nobody could ignore! Cheap Tiles Online offers a wide range of designs to choose from, so take a look and find something that fits your style.
Install New Lighting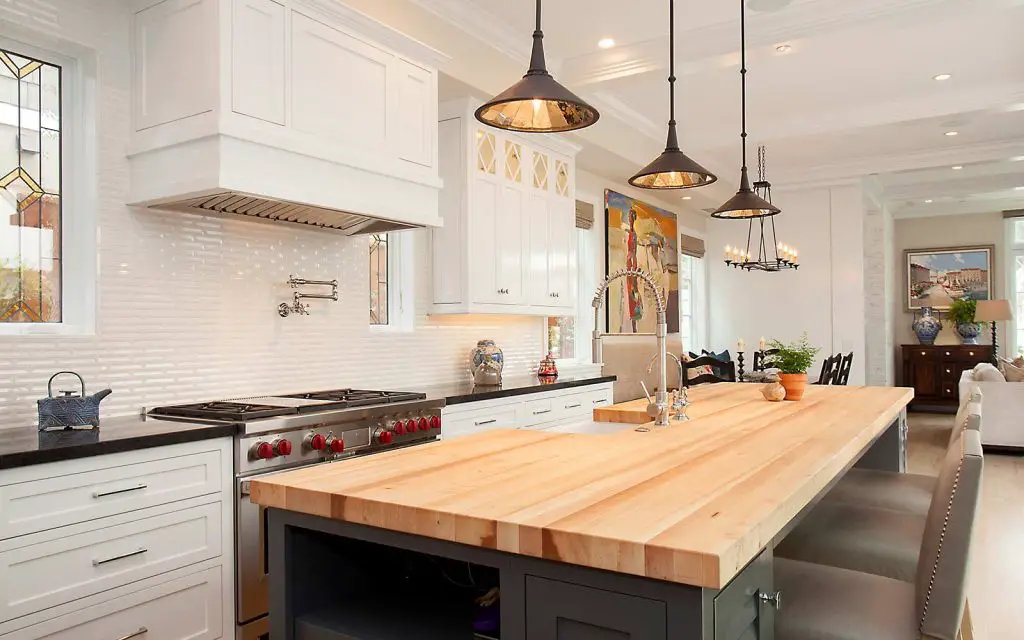 Updating the lighting in your kitchen is an essential part of any remodel. With the proper installation, it can completely transform the look and feel of the room. Not only will adding new lights increase the brightness and visibility, but it can also create a mood and atmosphere that is perfect for whatever style you are going for.
Achieving the right level of illumination requires careful planning, as choosing the wrong lights may create unwanted shadows, uneven light distribution, and a harsh visual effect.
It is important to select bulbs with a colour temperature that complements your specific design. Decorative fixtures can be used to add further dimension and vibrancy to your kitchen. By taking all these simple steps, you will end up with a wonderfully designed lighting system perfectly fitted for your kitchen!
Add a Splash of Color
When it comes time to refresh your kitchen and give it a more updated look, one go-to option is adding a splash of colour. Colour can break up an otherwise monochromatic space and provide depth and dimension to the design.
To ensure the look remains balanced, try adding brighter hues to only specific elements such as accents, furniture pieces, and cabinetry. This way, you have the flexibility to change out those pieces if you get tired of the same look without having to change too much else in the overall design.
Additionally, incorporating natural elements like wood tones can ground the overall look and temper any potential intensity from brighter colours. With this strategy, you will be sure to end up with a vibrant and stylish kitchen!
Wrapping Up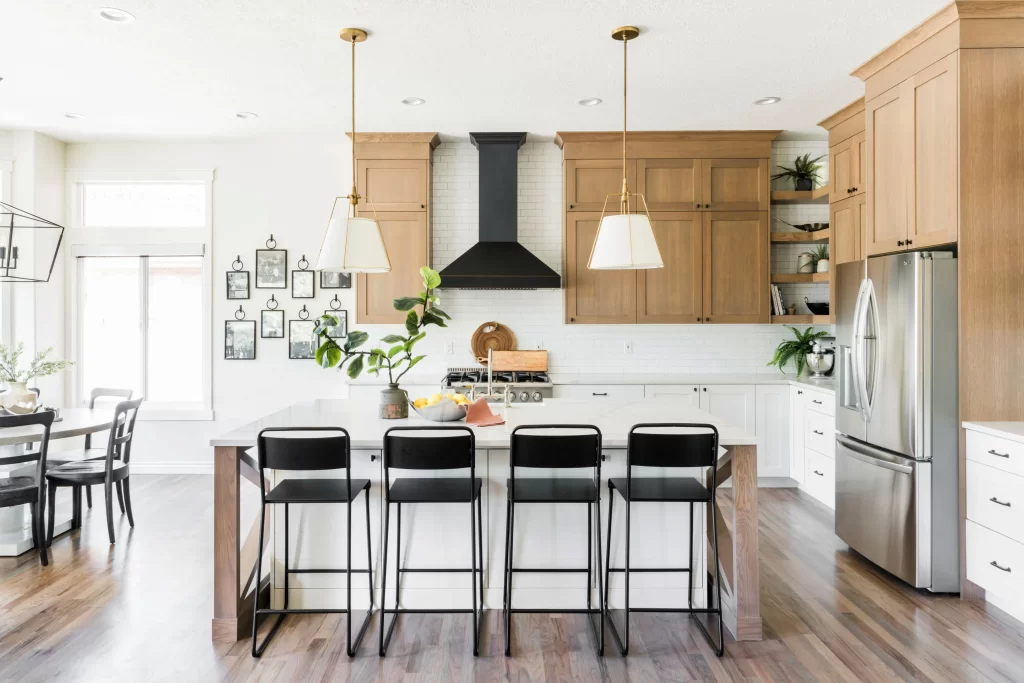 Updating your kitchen should not be a daunting task. Make sure to plan before you start the project, and remember to consider all of the factors outlined in this guide. Pay attention to the amount of light that comes into your kitchen, decide on a budget and explore different materials, styles, and designs that will fit your needs.
Finally, be sure to hire an experienced contractor who can help bring your dream kitchen to life. With the right plan and the right team, you can create a kitchen that is both functional and beautiful. With careful consideration of your space, style, and storage needs, you will make the most out of your updated kitchen for many years.
Thanks to cheaptilesonline.com.au for consulting on this post.