As the weather warms and days become longer, many start dreaming about spending time outdoors in our garden oasis. Whether you have a sprawling plot to work with or just a small area to play with, it can be complicated knowing where to begin when it comes to designing your outdoor space. To make things easier, we've put together some garden design ideas to help you create an inviting retreat where you can kick back and relax.
1. Outdoor Kitchen
Imagine having an outdoor space next to your garden where you can prepare delicious meals for friends and family. With a well-designed outdoor kitchen like those seen in many Summer Houses, you can make your dream a reality. Install countertops, seating, and storage to keep everything from cutlery to food close by. If you're feeling adventurous, you could add a pizza oven.
An outdoor kitchen is a great way to make the most of your family garden and will enable you to entertain in style. The relatively straightforward setup is also ideal for those with a small garden, as you can fit all the necessary components without too much space. If you have herbs and vegetables in your garden, you can make the most of them in your outdoor kitchen. Planting herbs and vegetables close to your cooking area will make it easy for you to grab whatever you need while cooking.
2. Zen Garden
Zen gardens provide tranquility and focus, allowing you to relax and clear your mind after a long day. The key elements of a zen garden are sand or gravel, stones, and plants. The garden's central feature is often a large rock or boulder, which symbolizes stability. You can also add smaller rocks around it to emphasize the connection between man and nature. Sand or gravel is symbolic water in these gardens, while plants can create contrast and draw the eye. To add a bit of color, you can also introduce some flowers like golden mustard rose or various succulents.
3. Fire Pit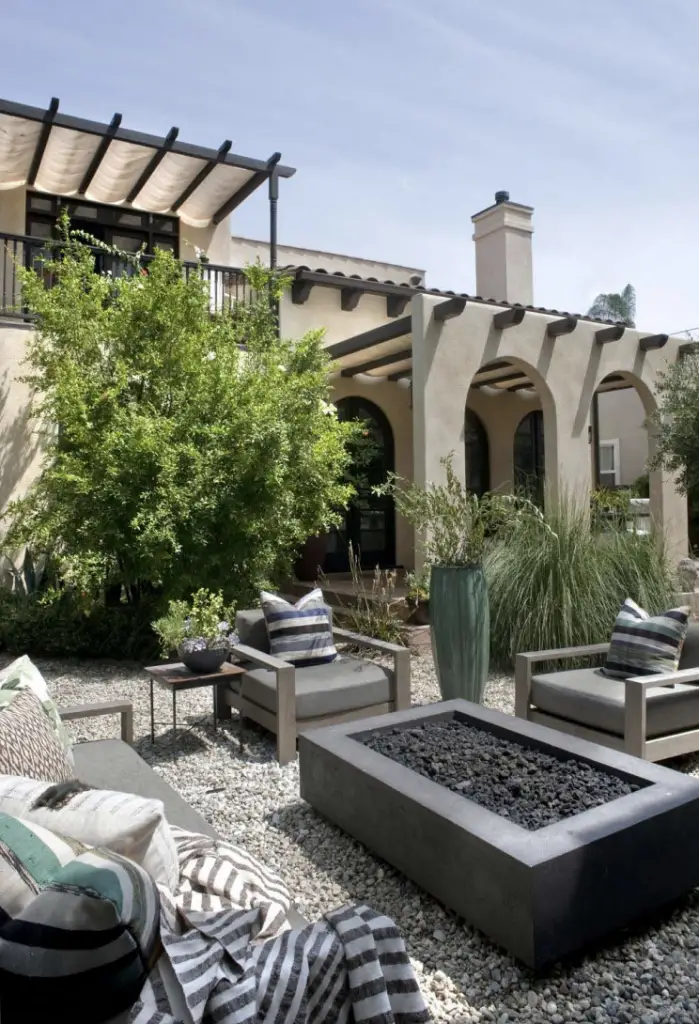 A fire pit is essential for any outdoor space as it creates an inviting atmosphere and a great place to gather around with friends during those cooler evenings. They come in various shapes and sizes, so you can find one that fits your space. Whether it's a gas fire pit or a traditional wood-burning option, the choice is yours. You could even build an outdoor fireplace with stone or brick walls to keep warm while enjoying quality time with your loved ones.
4. Water Feature
A water feature is a great way to bring the beauty of nature into your garden and create a tranquil atmosphere. You can choose from many types of water features, such as small ponds, fountains, and streams. Adding some aquatic plants around your water feature will help to oxygenate the water and provide much-needed shade for fish. You could also add stones or pebbles to give it a more natural feel.
5. Outdoor Lighting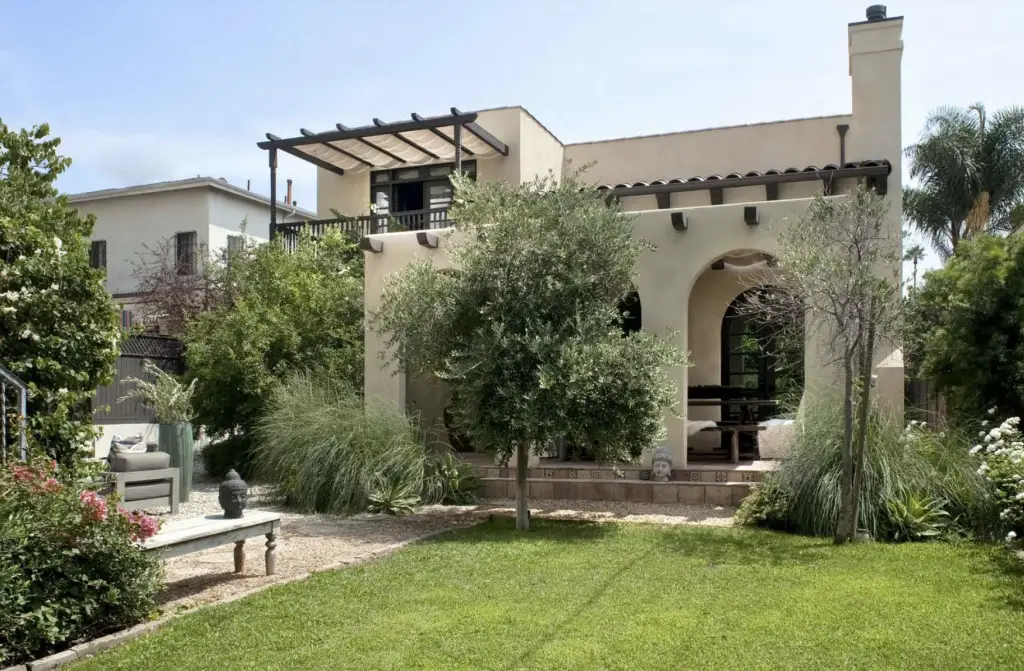 Outdoor lighting is essential for any garden design, as it can help to create a beautiful ambiance and make the space usable at night. You could opt for solar-powered or LED lights powered by electricity. You can also use strategically placed lighting to draw attention to certain garden areas. For example, you could use uplights to highlight trees and plants or spotlights to create a beautiful effect on walls. This can add drama and interest to the space, transforming it into an inviting area for entertaining.
If you have a deck, you can add some lighting for a subtle but effective effect. Low Voltage LED Deck Lights are popular and relatively easy to install. Not only do they look great, but they also provide a soft and subtle light that will create the perfect ambiance for any outdoor gathering.
There is so much you can do to transform your outdoor space. With these five ideas, you'll be able to create an area that looks stylish and inviting, no matter the size of your garden. Whether it's a place to relax or entertain, these tips will help you turn your outdoor space into something special.
Thanks to in-sider.com for consulting on this post.