Synthetic Turf
Have you ever heard about synthetic turf or thought about the importance of it? If your answer is yes to these questions, then this is what you should read and what will make you gain knowledge on this time-saving and productive 'miracle-advancement'!
Synthetic turf (often called 3G turf or astroturf or artificial grass), a surface of synthetic fibers made to look like natural grass, seems like the perfect solution for replacing thirsty lawns with something that plays natural yet is totally (un)dead and therefore requires no water, no maintenance, and no sweat.
Even though this sounds fantastic and at the same time hilarious the story of artificial turf is not as simple as it seems, and most of it has to do with the "no sweat" part of it. We get so much more from beautiful lawns rather than a splash of color. For those of us who want the all-year-round perfect grass, artificial turf may seem to be the answer.
Digging Into History!
It's impossible to imagine an American home without a lawn, one of the most important parts of any outdoor living area and the first impression for your guests. Digging into history, the perfect lawn became a potent symbol of the American dream in post-WWII America. Back then a lawn expressed the national ideal that could have been reached for every American with hardness and devotion.
On the contrary, lawns had another effect and meaning in Europe's history such as they largely expressed values of elitism and power. For example, some medieval castle dwellers needed to replace their tall grass with lawns to see approaching enemies. And finally, wealthy people with leisure time had a passion to adjust nature into neatly trimmed surfaces for sporting endeavors like golf, tennis, and lawn bowling.
Nowadays, natural lawns have become not as contemporary and actual as they were in the past. Artificial turf-made lawns have come to light to replace the natural ones with more effective and less time-consuming innovations. So, now let's understand the advantages of synthetic turf!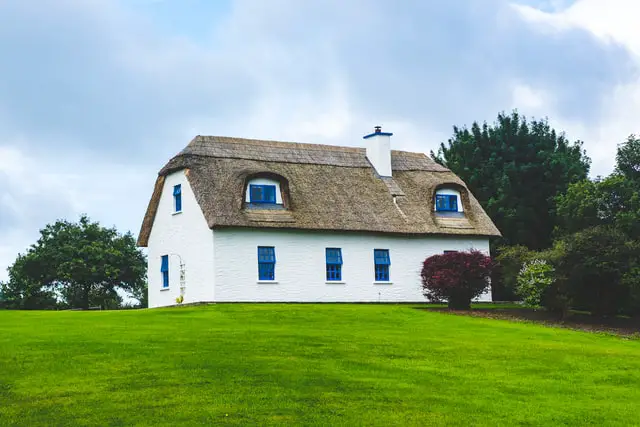 The Advantages of Synthetic Turf
For the majority of homeowners deciding between installing artificial grass or natural grass, the lawn is a struggle. Synthetic turf offers some benefits that the natural ones lack and the reasons to give your preference to synthetic turf rather than to nature are plentiful.
So, here we have short-listed the pros of installing synthetic turf.
First of all, synthetic turf is beneficial for the environment; it doesn't need harmful chemicals, fertilizers, fungicides, and pesticides. Other than that, carbon emissions from gas-powered tools like lawnmowers, decreased pollutants, and emissions are absent as synthetic turfs don't need them to survive. Besides, synthetic lawns accommodate a variety of fun-like activities, such as spending time on the field, running on it without damaging the ground!
Artificial lawn installation costs are cheaper than natural turf installation. Meanwhile, at first, it seems expensive, it's an investment that improves your home-round area for a couple of years! As only for the fact, the synthetic turf you buy lasts for 20+ years and makes sure your outdoor environment looks fresh, clean, and pretty. It offers a consistent appearance due to its long-lasting materials and perfectly remains the same no matter what the weather looks like outside.
Finally, switching to synthetic turf helps individuals significantly save on water bills. As it is known, maintaining natural grass requires huge amounts of money and owners often need years to recover the installation and maintenance costs.
Now That You Know Everything, It's Time to Install!
Given these advantages, you should be consistent with your reasonable choice! So hurry up to order your synthetic turf at Synthetic Turf Wholesale and make your environment astoundingly unique! It is free of harsh emissions, requires low maintenance, saves your finances and time, and is the perfect fit for your environment. Thanks to Synthetic Turf Northwest for consulting.