You are not lacking in ideas and vision for things you would like to implement in your home; those projects you can DIY or those that take professionals to accomplish. When the home renovation is on the agenda why not consider utilizing a strong, resilient, and yes aesthetically pleasing material like concrete. This may be out of the box creativity, however, this material is multi-functional, sustainable, definitely durable, and cost-effective all while adding strength and presence to any room quite effectively and easily.
Under Foot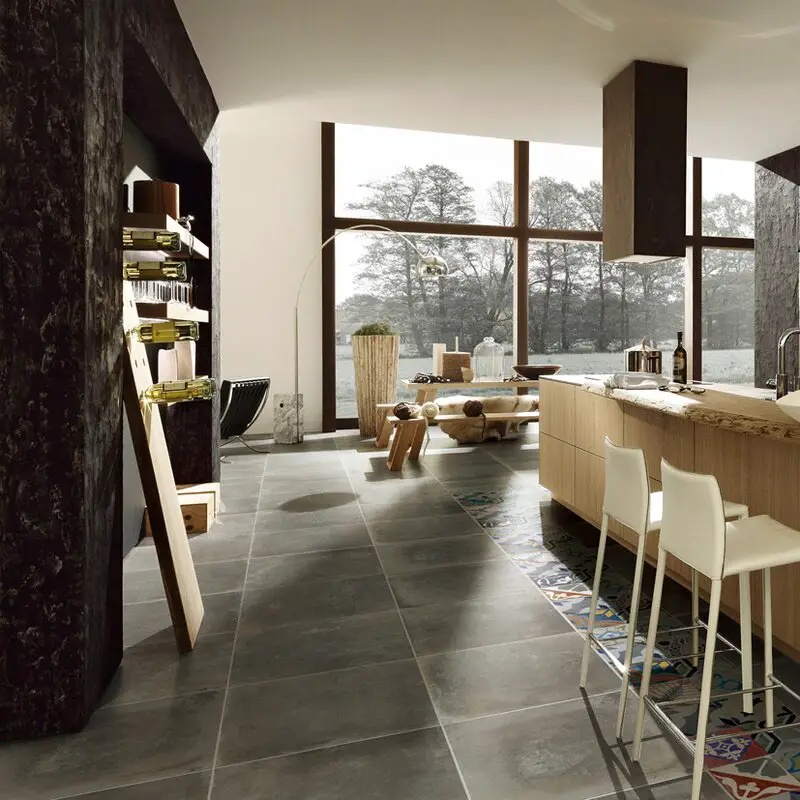 The Industrial and commercial arena has always shown their love for concrete now the home front is catching on to the great way a floor can be the foundation of strength one can stand on with confidence. A concrete floor is simply beautiful in its simplicity while being equally easy to clean away marks and discolourations.
On Top of the World
The kitchen is the most utilized space so incorporating concrete into this room is a win-win. Two very popular projects to include this material into is the sink and countertops. Both are central places of much use. A counter made of concrete can be poured effortlessly in one try and there are no imperfect cracks or joints to complicate things. With no spacial crevices, food safety is at a premium and clean up a cinch. A sink that cleans and uses water temperature will benefit from concrete retention properties and if your garbage disposal is a loud distraction the soundproofing will lessen the brash noise it may emit.
Rub a Dub
Within the confines of the bathroom is a space that is often a "refuge", a place to truly be alone and shut the world out. It is one of the most intimate locations in the home that everything can be stripped down here. So imagine adding a bathtub made of concrete. It is a solid influence that even in a smaller size can offer a commanding presence. Along with this are the properties it carries of heat retention so that long luxurious soak can be extended as long as you desire. In the design of a shower, concrete offers a clean sleek surface where cleaning is quick and effective.
If the Walls Could talk
If your walls had the opportunity to communicate from a concrete perspective they would speak of efficiency first and foremost. A concrete wall is support and barrier to many things being held in or kept out. It will positively impact lowering your energy bills due to its cooling and healing capabilities. Did you hear that? Probably not as concrete contributes a soundproof barrier to noise. You can add special flair touches to the integrity of the room mortar mix colors based on any of the different touches of texturing, staining, stamping, and more.
Warm my Heart
The warmth of a central location of the cosy charm and ambience the interior space whether living or bedroom could enjoy a flickering, warm log whether it is real or faux. Utilizing concrete offers a distinctive choice in shape, size, and aesthetic feel that grounds the room quite well. Again this is derived from the features that concrete can bring to a fireplace such as fire resistance, heat retention, and workable material to gain the look and appeal you desire. Just apply mortar mix colours and the beauty of its appearance will shine through.
Concrete has come a long way from boring and functional now offering so much more to your home renovation and construction plans. It can be creative, and practical serving you and your home quite well for years to come. Thanks to Cement Colors for consulting
Author Bio
I'm Manna, We will happy to help you about Link Building. Please visit here.