It's quite a challenge to find unique decorating ideas for the holidays.  Especially with so many people entertaining over Thanksgiving, you want some decor that makes your home a little more memorable.  Here are some ideas that I hope are new to you!
Choose an appropriate but non-traditional color palette.  Orange and brown is a classic for Thanksgiving, but how about white and brown.  It definitely lends your home a fresher look.  
Click here
to get these free Thanksgiving printables!
via Pinterest via The Tom Kat Studio
I love this handmade garland with a palette straight from nature. A little metallic paint and you can create a custom message. Learn how
here
via Pinerest via Love Paper Paint
The pastel color palette on this table definitely makes it memorable.
via Pinterest via Decorating Your Small Space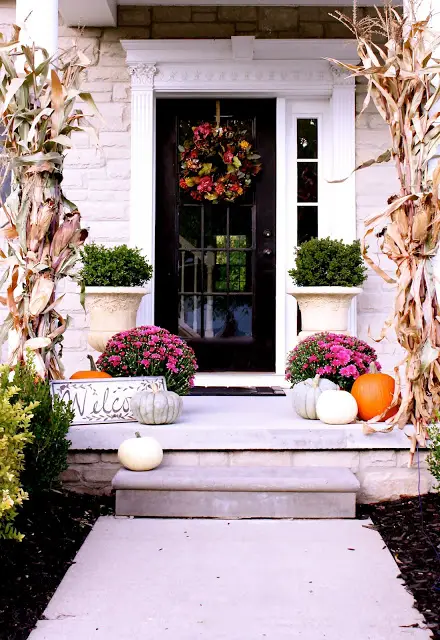 And yet another example of how unexpected color freshens up Thanksgiving decor.  I love the addition of the pink mums!  Without them it would be a pretty, but rather ho-hum porch.