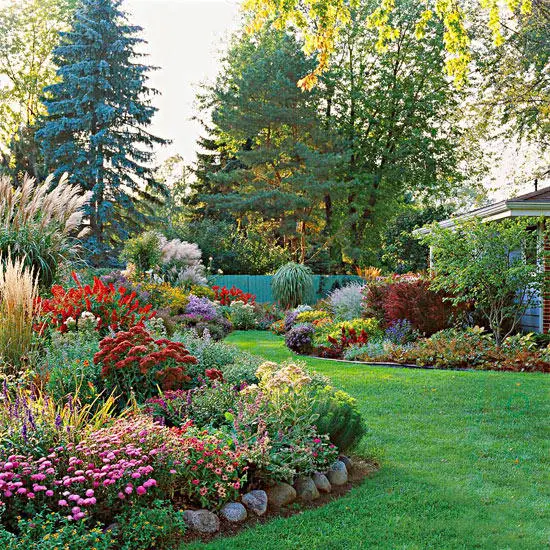 Creating and maintaining a functional garden around your home is a rewarding experience. With the right information and gardening tools from Fiskars USA you can design a garden that fills your specific needs. Do you have a bit of a green thumb? Plants that require lots of pruning, staking or other attentions are ideal. An amatuer scientist? Some plants require balanced pH, different nutrients in their water and fertiliser. Do you have a busy life, with little time for things like shuffling through plants? There are plenty of low-maintenance flora available to create a natural space that you can enjoy and only have to water on occasion.
Getting Started
If you're starting from scratch, make sure you have an idea of what you want from the space. Too many ideas can result in the space looking confused. Don't hesitate to contact experts like Garden and tree care service in Santa Cruz.
If your garden is established, and you are just looking to change things up, spend a little time out there and getting a feel for what you want from the space. Is there a tree that you want a clearer view of? Do you need to clear way for a path? Is your back fence a bit of an eyesore? List the things you don't like about the space, but make sure you look at what is working for you. Think about visibility; its straightforward, but ground-hugging plants are pointless if there are waist-high shrubs around them. Unless you're aiming for a secret garden kind of feel.
The most important factor is water. Hoses that are long enough, widespread watering systems are all useful for making sure your garden stays healthy and flourishes.
Listen to the Plants
Plants are complex organisms. They have evolved over thousands of years, and this gradual adaptation means they they each have unique needs that must be met if they are to flourish.
Obviously, native plants are going to be your go-to, especially if you are hoping for a low-maintenance garden. They are already adapted to the environment in which you want to place them.
With the right care, however, you can grow plants from all over the world. Have a look at their needs in terms of soil type, depth, amounts of sunlight, water needs. Some plants not only have the same needs from their surroundings, but also encourage growth in each other. Companion planting guides are a brilliant way to discover what to plant together, and which plants need space.
Pay Heed to Time
Like any living organism, plants have a life cycle which can impact aesthetic of your garden in a number of ways. If all the plants in your garden are wilting at the same time, then you risk thoroughly ruining the look. In the worst cases, a poorly organised gardens needs to be dug up and replanted at the end of each season.
However, these cycles can be used to actually enhance your garden year-round. If some flowers are blooming as others wilt, the effect can create a comparative beauty that wouldn't be manageable otherwise.
It isn't just the life-death cycle of the plants, though. Some plants actually change the colour of their leaves according to the season, or bloom at multiple times throughout the year. Remember, also, that flowers are not the only part of the planted to have an impact. Leaves, bark, seed pods and fruit can all affect the overall look and feel of your garden.
Lastly, it is important to keep in mind the indirect aspects of gardening. The birds and insects that it will attract, the ease with which it can be maintained, and the various aromas that come along with your planting will all impact how your space feels, and can be utilised to make it feel truly unique. Thanks to sunshoweronline.com.au for collaborating on this post!
All images via www.bhg.com