If you want to make a statement this holiday season, a designer Christmas tree is just the way to do it. Forget the traditional green fir and let your creativity run wild. With a few unconventional ornaments and accents, you can craft a tree that looks like it came straight out of the pages of a chic home decor magazine. The best part is you don't need expert skills or an unlimited budget to pull it off. All you need is an eye for color and a willingness to think outside the (gift) box.
With these tips and tricks, you'll be well on your way to creating a Christmas tree even interior designers will envy.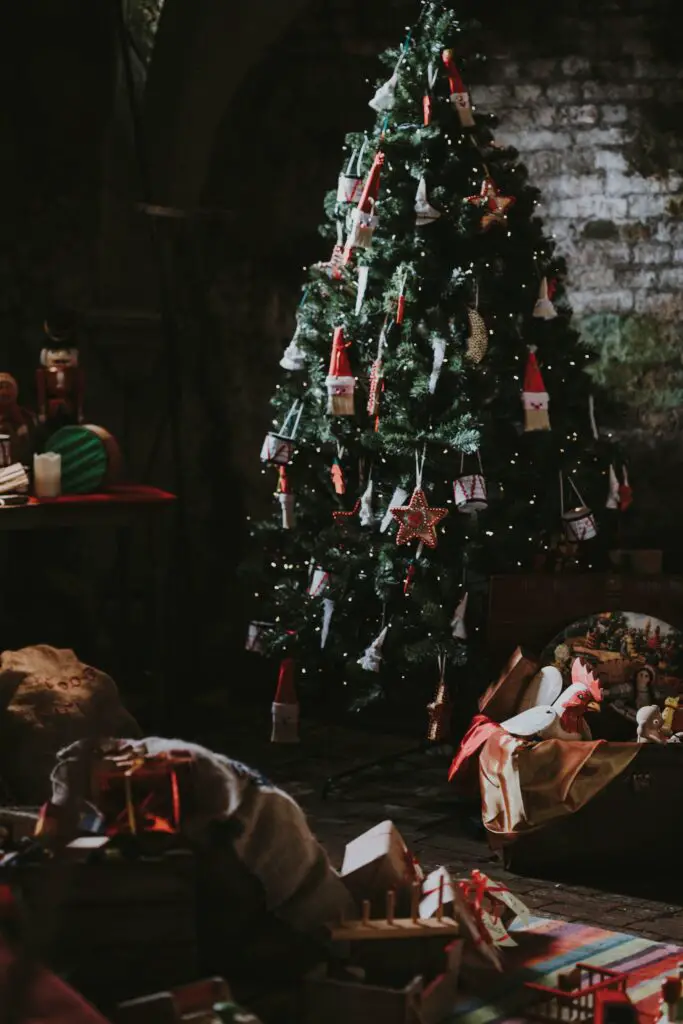 So, let's get into it!
Photo by Annie Spratt on Unsplash
Choose a Theme for Your Designer Christmas Tree Décor
A themed Christmas tree will look cohesive and stylish. Pick a color scheme or style, and stick to it! For example, a red and green theme would use ornaments, garlands, lights, and a tree topper in those colors.

A theme will help guide all your decorating decisions and give your designer Christmas tree a polished, coordinated look. Some popular options include:
Color theme: 'A designer Christmas tree starts with a good color palette' says Cadeaux Christmas, a Christmas interior decorator in Dallas TX. Pick two complementary colors like red and green, silver and blue, or rose gold and blush pink. Get ornaments, garlands, bows, and tree toppers in those hues. For a dramatic look, choose a metallic color like copper or gold and accent it with neutral ornaments.
Natural theme: For an organic style, choose natural elements like pine cones, berries, cinnamon sticks, and eucalyptus. Wrap string lights or ribbons around the branches and you'll have a rustic, nature-inspired tree.
Glam theme: Nothing says glamor like glitter, glass, and glitz. Look for shiny ornaments like mirrored glass balls, bejeweled or crystal ornaments, and tinsel garlands. A metallic tree topper like a silver star will complete the lavish look.
Your Christmas tree should be a reflection of your style and memories. Choose a theme that speaks to you, but don't be afraid to break the rules and add in sentimental ornaments. With a well-designed theme and evenly spaced ornaments, you'll have a magazine-worthy tree that will wow your guests.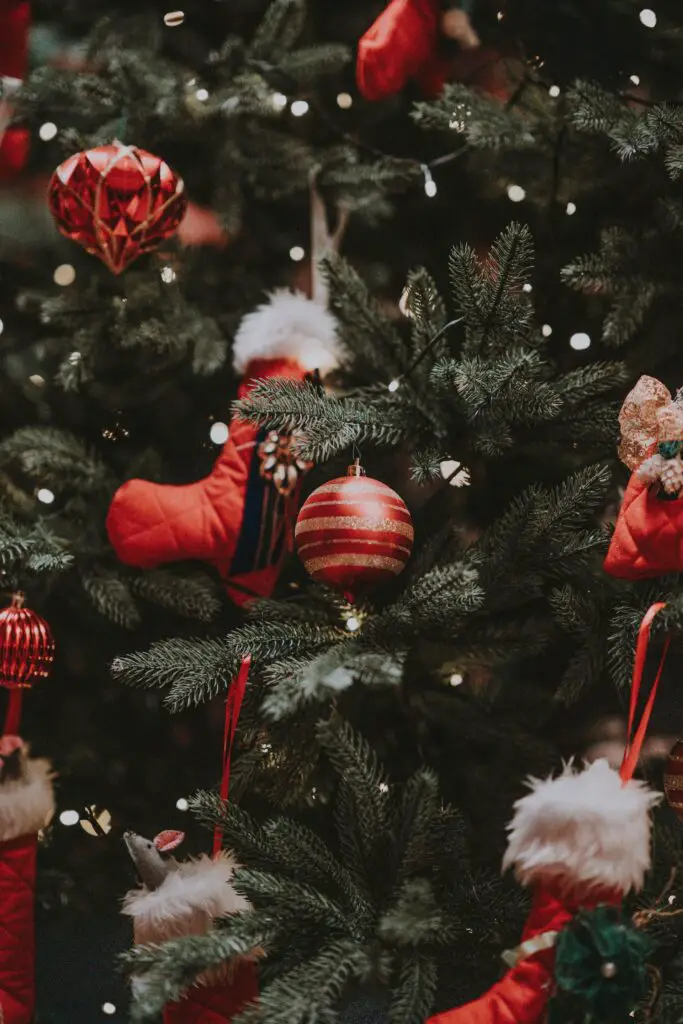 Photo by Annie Spratt on Unsplash
Use Unique and High-End Ornaments for a Custom Look
To give your Christmas tree a designer look, use unique and high-end ornaments that stand out. Designer Christmas trees can be created by using metallic or gemstone accents, intricate details or handmade elements, natural materials, a cohesive theme or color scheme, and a large statement piece. These elements can add luxury, elegance, rusticity, style, and drama to your tree.
Mix and match a variety of these high-end ornaments for the most fashionable Christmas tree. Your designer Christmas tree will be a showstopper and the envy of all who see it!
How about Choosing a Professional for Your Designer Christmas Tree?
So, you want to create an incredible designer Christmas tree this year but don't have an eye for decorating or the time to do it yourself. Hiring a professional Christmas interior decorator is a great solution.
Look for decorators with experience creating custom designer Christmas trees. Check their portfolios to see photos of their work and make sure their style matches what you're envisioning. Meet with a few candidates to discuss your needs, budget and get estimates.
Once you've selected a pro, they'll guide you through choosing a theme, color palette, and ornaments that fit your space and personal taste. They can source high-quality ornaments and accents or use pieces you already own. Better yet, they do the time-consuming task of actually decorating your tree so you can simply enjoy the final result!
A skilled decorator may consider things like:
Ornament size, shape, and spacing for an elegant look
Adding ribbon, string, beads, or tinsel for extra flair
Choosing a tree topper that makes a dramatic statement
Wrapping gifts or adding other touches around the base of the tree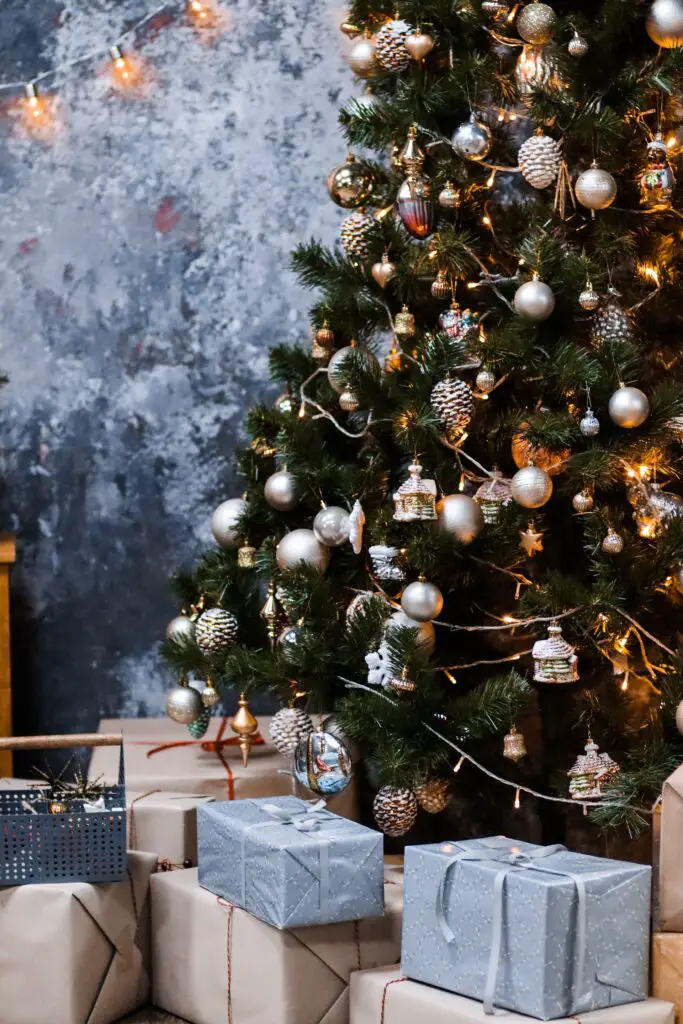 Photo by Taisiia Shestopal on UnsplashElement5 Digital on Unsplash
Final Words
So, there you have it — a few simple steps to create a designer Christmas tree that will wow your friends and family this holiday season. Don't be afraid to experiment with different colors, textures, and themes to make it truly unique. Your stylish creation will set the perfect backdrop for memories in the making. Now get out there and craft your masterpiece! Thanks to Christmas Interior Decorating for consulting!
Thank you for reading!
If you like this article, don't forget to SHARE it with loved ones.