Owning a home in Orland Park, Illinois, is such a privilege, given the market's investment potential, vibrant community, and architectural integrity. Considered one of the best places to reside in Cook County, Orland Park homes have an old-fashioned suburban feel. 
If you're planning a home improvement project, we suggest taking inspiration from the suburb's architectural and cultural heritage. Much like Chicago, Orland Park is an amalgamation of multiple architectural influences, including Gothic revival, prairie-style, and Tudor revival styles. 
Homeowners can explore modern Mid-Century aesthetics or choose a luxurious French countryside palette with soft patterns and vintage furnishings. The climate in Orland Park is perfect for connecting with nature and blending indoor areas with outdoor spaces. We firmly believe that home improvement projects must prioritize both cosmetic beauty and functional utility for practical interior transformations. 
Read on to explore some creative ideas for home improvements that will transform your interiors and your quality of life. 
A Spa-like Bathroom 
Imagine soaking up in a whirlpool tub with massaging tubs after an excruciatingly long day at work. Or perhaps, you'd rather take a power shower with a smart showerhead that changes pressure and flow with voice-activated sensors. Doesn't that sound heavenly?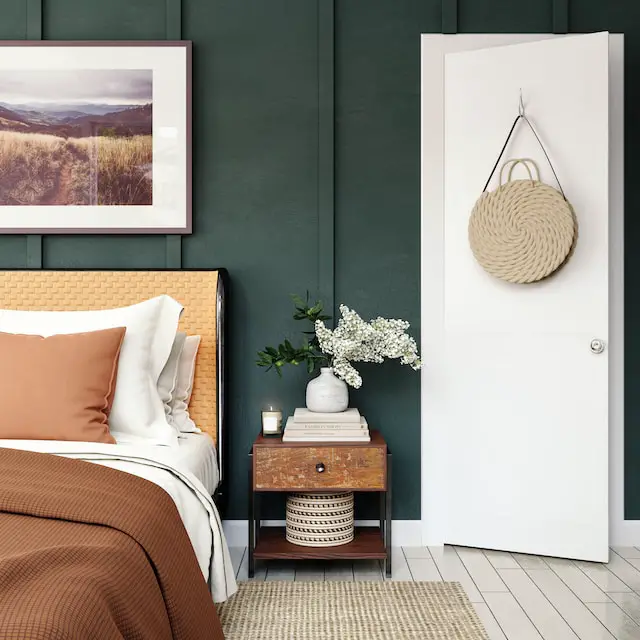 Why not create such an oasis in your Orland Park home with a luxurious bathroom remodel? Upgrading your bathroom is one of the meaningful home improvement projects that offer high ROIs should you ever decide to sell. There's much to tailor and tweak when designing a spa-like bathroom, such as tiling, cabinetry, fixtures, and walls. 
This year's bathroom trend radar is abuzz with smart fixtures, bold wallpapers, and stone-clad floors and walls. We suggest working closely with a trusted Orland Park bathroom remodeling expert to explore practical and trendy interior themes. An expert will enrich your design vision with market-specific knowledge, introducing you to a wealth of raw materials and interior inspiration. 
Every design theme opens up an exciting world of variety, making it overwhelming to find the right pick. For instance, if you want to work with stones, there's an endless variety, from granite and marble to travertine and slate. Enlisting an expert's support will help you map out a realistic budget and execute your design vision without going overboard.  
A Luxurious Kitchen Makeover 
The kitchen, the beating heart of a home, is another space where renovations offer high ROIs and major life quality upgrades. We suggest approaching this project with a list of all the things you wish to change to maximize utility. 
For instance, do you need more storage space to minimize clutter and create an efficient organization system? Do you want to add a cozy breakfast nook where your family and guests can share laughter over morning meals? Does your kitchen feel cramped and stuffy, riddled with bumping and tripping hazards?
Reflecting on the existing issues will help you envision an interior plan that will address the shortcomings with a brilliant transformation. There's a wealth of ideas to explore with kitchen renovations, like altering the floor plan and installing state-of-the-art fixtures. We are huge supporters of smart technology when it comes to elevating life quality with maximum convenience and comfort. 
Smart appliances streamline everyday domestic chores and support energy efficiency to reduce your home's carbon footprint. Investing in smart kitchen appliances is a great way to boost the property's market value and collect hefty profits on a resale. 
Homeowners struggling with space can alter the floor plan, merging the kitchen and dining room into one grand space. If you have enough square footage, consider adding a breakfast nook and a herb garden to blend indoor and outdoor space. Wooden cabinetry and additional storage solutions, such as a walk-in pantry, are also excellent ideas to boost functional utility. 
An Inviting Outdoor Space 
If your backyard resembles a junkyard, you're not doing justice to your precious Orland Park residential square footage. This suburban community has a partly cloudy year-round climate that makes outdoor living fun and practical. Constructing a wooden deck, patio, or pergola with a shaded structure is ideal for enjoying wet summers and chilly winters. 
We urge you to take inspiration from Orland Park's iconic historic attraction, the Hostert Log Cabins. This 19th-century log cabin construction has a timeless rustic appeal that you can capture with a countryside-themed outdoor space. The idea is to create a rustic wooden deck or pergola paired with a garden arbor and stone-clad walkway. 
Considering the local climate, we advise adding a fire pit and a BBQ station to entertain your guests at epic outdoor parties. If the space allows, you can even add a hot tub next to the deck to give the space a lavishly extravagant vibe. Decorate the rustic wooden deck with laid-back vintage furniture and colorful textures to elevate the antiquated appeal. 
A Well-Appointed Home Office 
Is your back constantly aching from lying spread-eagled on the couch while attending meetings in your remote workplace? Is the living room always cluttered with stationery items, digital tools, and things that belong in an office? 
The work-from-home shift is a fleeting trend; it's a permanent reality because the brick-and-mortar workplace is a thing of the past. Creating a home office will give you a designated, well-appointed space to get creative and productive at work. You can create an elaborate space with aesthetic bookshelves, an expansive work desk, and multiple storage solutions. 
If the space allows, consider adding a seating arrangement where you can invite and entertain clients. Suppose your Orland Park home doesn't have enough room to accommodate a home office. In that case, consider repurposing an existing space, such as the attic, basement, or garage. Homeowners typically turn their attics and garages into storage space, dumping all their unwanted belongings and broken fixtures. 
Using living spaces as storage spaces is a grotesque waste of privileged suburban residential square footage. We urge you to dump all your unwanted belongings in a storage unit and transform the vacant space into a tastefully decorated home office.  
Final Thoughts 
Making thoughtful improvements to one's home is a great way to elevate life quality and boost property value. Most homeowners believe that the journey of homeownership ends when they pay off their mortgage – that's not true. Truth be told, the journey never ends because home maintenance is a consistent and ongoing endeavor. 
If you fail to preserve the cosmetic beauty and structural integrity of your home, its value will depreciate, resulting in losses. But if you prioritize home improvement with aesthetic and functional upgrades, you can boost the market value considerably. We advise working closely with remodeling experts to refine your design vision with practical knowledge.  Thanks to The Bath Center for consulting.