Everyone loves a good brewery, especially the younger crowd. They're the perfect destination for a relaxing afternoon on a nice day. They're a great post-hike place to unwind and reward yourself. They're ideal for meeting old friends, hosting a weekly card game, or throwing a party of any kind. 
But what are the features of the very best breweries? Do you need a rooftop beer garden to stand out above the rest? It certainly helps. In this blog, we're going to break down five of the best attributes many breweries have to offer in the world today.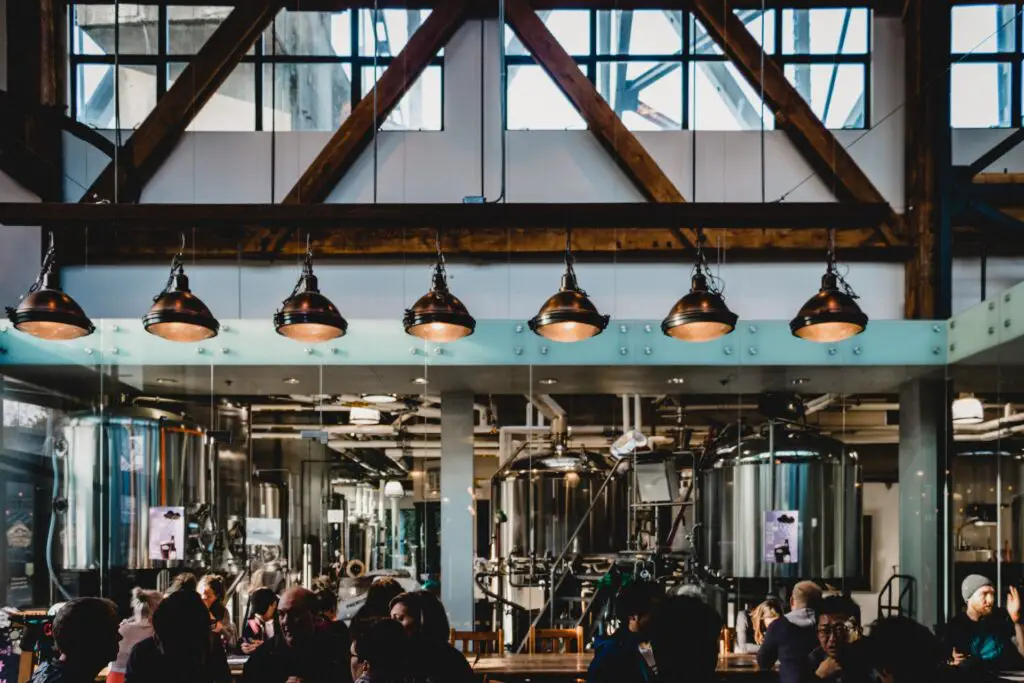 It's a crowded market, so branding is huge, and a brewery needs that special sauce to bring in patrons. Once you develop a regular customer base, that's all you need for weekly patronage (and consistent income coming in). There are also specific themes and niches that breweries and bars can lean on, such as being a: 
Sports bar 
Bar for a specific sports team 
A bar and grill
A club-like bar 
Karaoke bars
Beach volleyball, mini golf, arcade games 
Brewery and bookstore in one 
Sci-fi and horror bars 
Comic book-themed breweries 
Gaming breweries and bars 
Holiday bars 
And more 
But the reality is even the most unique bars and breweries contain a lot of similar features everyone is looking for. Let's get started. 
The Best Attributes & Offerings of Bars & Breweries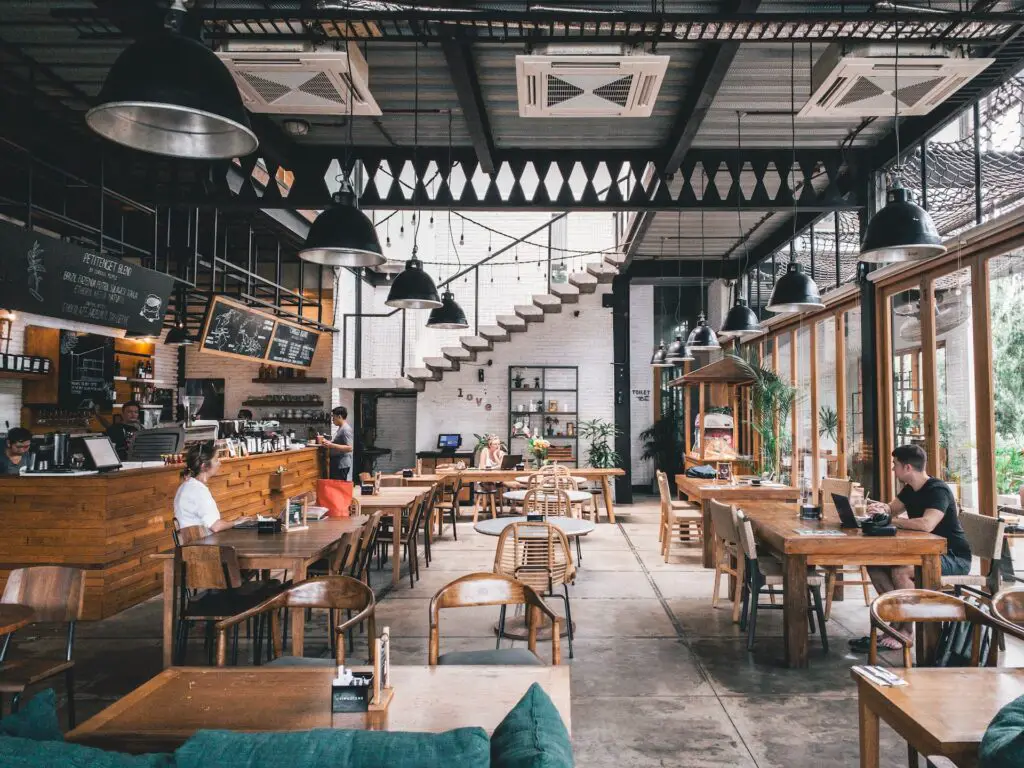 If you have one or more of these attributes, and you serve alcohol, you're likely doing well. 
1. Happy Hour 
Could this one be any more obvious? The only thing better than going to a brewery is getting discounted beverages and small bites while you're there. It's great for after work, cheap mimosas in the morning, or meeting up with friends for a midday game. Happy hour is the best way to bring in customers during your hours that are less busy than your traditional lunch or dinner rush. Even simple happy hours like a dollar or two off draft beers, cocktails, or glasses of wine are sure to please your customers and keep them coming back for more. 
2. Outdoor Seating for Any Season
One of the best parts of going to a brewery is soaking up a nice day and sitting outside with your beverage. Especially in beautiful areas of the country, like on the ocean or near mountains, people want to sit outside. If you can provide this option, even for only a part of the year, you can seat more customers and will attract more. People will be able to see others at your place of business enjoying your services outdoors and this will help to convince them to come in as well. 
If you can provide this option year-round, you'll impress even more. Implementing heaters during the colder months and misters during the blistering summer will have customers viewing your brewery as an oasis that's available no matter the weather. 
3. Stellar Food Selections 
If you can offer a food menu along with your list of beers and exclusive cocktails, you'll simply be able to make more money. If folks patronize your brewery enough and order many drinks, chances are they'll get hungry as well. Don't make them go somewhere else. Instead, offer a small menu of things you cook really well. This can be simple: wings, mozzarella sticks, pizza, burgers, or other common appetizers. 
The smartest breweries offer food for all audiences, including vegetarians, vegans, and those that are gluten-free. These culinary habits are more popular than ever, and since your audience is dominated by younger people, it's ideal to have a variety of options for any potential hungry customer. 
4. Allow Dogs to Tag Along
During the spring and summer months, traditionally the busiest months for bars and restaurants, people always have their dogs with them. If your brewery allows your dog to come on the property, or even come inside, you're sure to win over dog lovers in your area. If they know your place of business is welcoming to dogs, they'll invite their friends and everyone can have a beer on the patio with their furry friends. 
People often hit breweries after a hike or day of outdoor recreation. A lot of times, they'll have their dogs with them while they do this. Rather than force them to take their dogs home before coming to enjoy one of your beers, simply allow dogs to tag along for a more enjoyable and convenient experience. 
5. Local Selections 
On top of your regular list of national favorites, the best breweries have a lengthy list of local beers, ciders, seltzers, and liquors unique to the area. Customers feel better giving money to a local beer company, and often they'll make the most of their vacation by choosing the touristy thing. This is also a fantastic opportunity to plug your own brews and potentially become someone's new favorite beer. 
To take it to the next level, offer to-go options like growlers and six-packs of your canned selections so people can take their favorite local brews home with them. 
Bonus Attributes: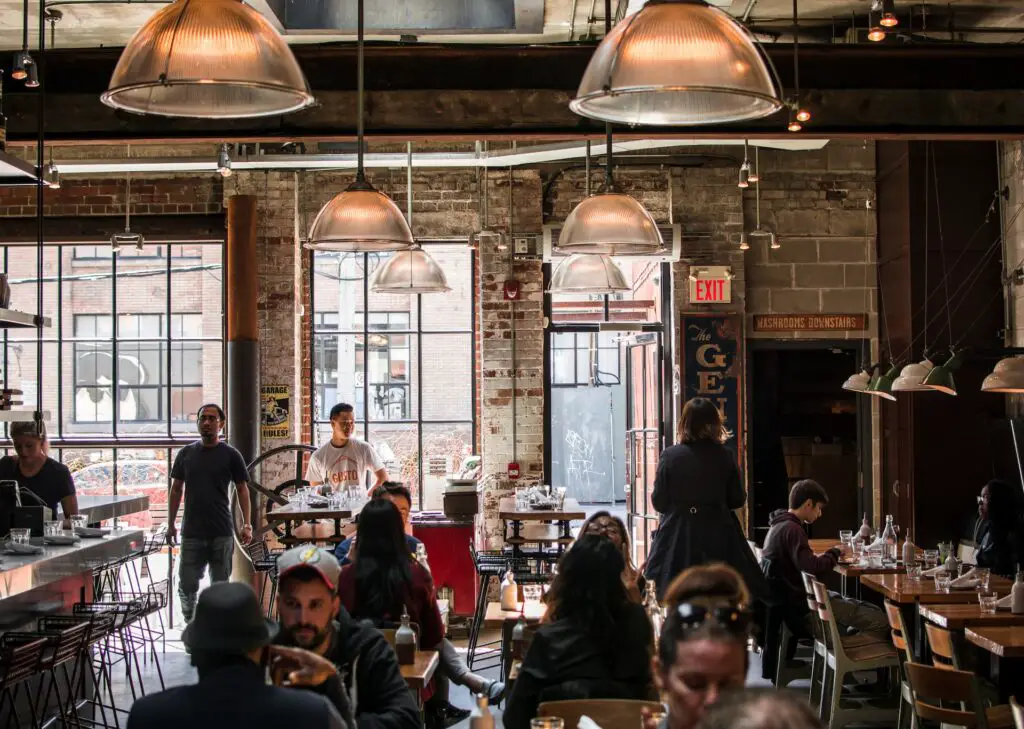 These attributes are not absolutely essential, but can help to build your customer base and bring in a variety of different audiences if you can do these things and do them well: 
TVs for sports games: Chances are, a few of your bar patrons will want to catch the game. Having a TV as an option is great for keeping customers entertained and in your place of business longer. 
Game or trivia night: This is a fun and competitive way to bring everyone in for a weekly event. Customers can invite friends and create teams that could become regular customers. 
Outdoor games like cornhole, Jenga, horseshoes, or even ax throwing. 
Last Call 
To recap, breweries are strong if they provide happy hours, outdoor seating, solid food options, dog-friendly zones, and premium local selections that customers can take home with them. They also do well if they serve a certain niche, like being a trivia bar or bar for card games. 
Breweries are innately cool. Because of this, businesses need to go the extra mile to impress their customers and keep them coming in. In short, they need to produce quality products and continually innovate to keep customers happy and thirsty. 
Thanks to takodadc.com for consulting on this post.