No room in the house sees more traffic than the bathroom. Selecting flooring that can withstand the effects of water and keep people from slipping and falling is essential in these settings. Selecting the wrong type of flooring for your bathroom can lead to mold, buckling, and other structural problems due to the high levels of moisture present.
However, which bathroom waterproofing method is the most effective, and how can you be sure you're investing wisely?
Ceramic
The adaptability of ceramic makes it a prime candidate for use as bathroom flooring, and it is also an excellent choice because it is impervious to water. You can find this classic material in a wide variety of hues, making it a good option for a cost-effective bathroom makeover.
Although ceramic absorbs more water than porcelain does, it is still a suitable material for the typical bathroom. Because of how simple it is to clean and maintain, ceramic flooring is a good option for high-traffic homes.
Porcelain
Choose porcelain over ceramic if you need a material that can withstand moisture. Unlike ceramics, porcelain can withstand moisture absorption better because it is fired at a higher temperature. Porcelain tile is more expensive than ceramic, yet it is still affordable. One advantage of tile is that it may carry a design or pattern from the floor to the walls. As a result of its adaptability, tile may be installed with relative ease on a wide variety of surfaces.
Enjoy gorgeous porcelain tile in a huge format on your flooring, and then create a lovely, coordinated backsplash by incorporating smaller tiles or varying tile shapes. For those on a tighter budget or dealing with a smaller bathroom, porcelain flooring is a fantastic alternative due to its low cost and low maintenance requirements.
Stone
The use of stone flooring in a bathroom is a surefire way to make that room feel more like a spa. Stones like slate, marble, and granite are suitable for use in bathrooms because of their resistance to water. Invest in a high-quality stone tile that will last and look great for a long time without fading or chipping. It is recommended that you seal the stone you choose to safeguard it from the elements. Regardless of the tile you choose to use, the grout lines must be as narrow as possible.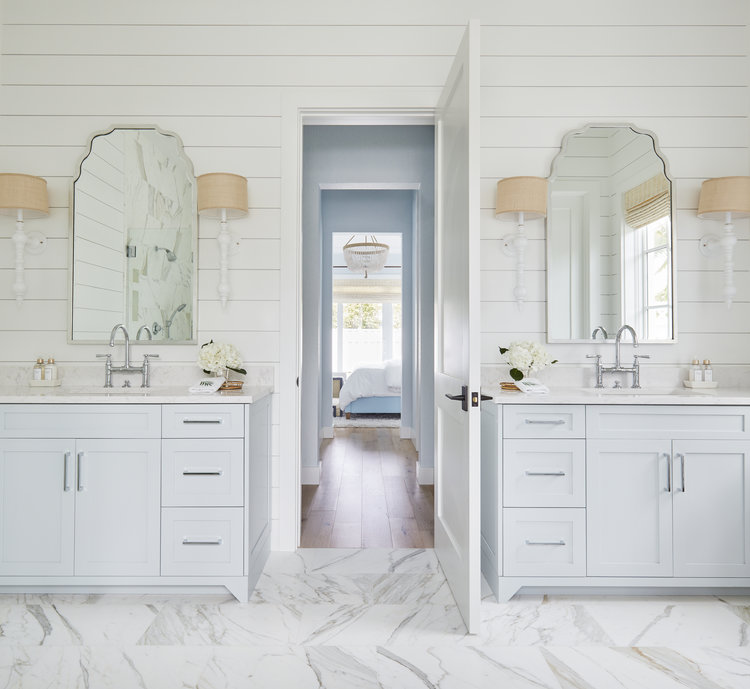 The grout between the floor tiles is significantly more likely to be ruined by water than the tiles themselves. A bathroom with marble or granite flooring is an instant upgrade in style and class. Slate tile is one of a kind and long-lasting, making it a great option for those who value a more natural or cozy aesthetic. In most cases, the cost of natural stone will be greater than that of ceramic or porcelain.
Bottom Line
Waterproof flooring is a must for any bathroom renovation. Your bathroom can now endure the inevitable spills, the steam from your shower, and the fun antics of your bath-loving youngsters.
Thanks to gettilesonline.com.au for consulting on this post.