Regarding luxury design, the Bay Area is definitely on trend. From sleek, modern lines to rich, traditional details, there are endless ways to make your home stand out. With so many new construction projects dotting the map, there's no shortage of inspiration.
Whether you're in the process of remodeling your home or simply marveling at the latest and greatest in luxury design, this article has you covered. We decided to look and explore some of the most prevalent trends currently sweeping the region.
These trends may hone expectations and provide a bargaining perspective for families looking to purchase a resale or new construction home in the Bay Area or nearby Metro areas like Sacramento. 
Statement Kitchens
When it comes to luxury kitchens, bigger is better. Gone are the days of limited cabinetry with very little counter space. Today's luxury kitchens feature expansive islands, top-of-the-line appliances, and plenty of storage within cabinets. And if you want to make a statement, consider adding a custom backsplash or incorporating some unique hardware into your design.
Regarding remodeling projects and the average return on investment, it is no wonder that kitchen renovation ranks third at 71%.
Opulent Bathrooms 
The bathroom is another area where luxury design is flourishing. With the evolution of technology and integrated technology, solutions that take bathrooms to another level are becoming more prevalent. Spacious walk-in showers, free-standing tubs, and double vanities are standard features in today's most luxurious bathrooms. For those looking for added luxury, remember the little extras that can take your bathroom from functional to fabulous, like heated floors, towel warmers, timed lighting, and rain showers.
High-Tech Features 
As mentioned above, technology is increasingly essential in luxury homes, and the Bay Area and surrounding metros are at the forefront of this trend. Smart home automation systems are becoming more common in new construction. Today, homeowners can control everything from the temperature to the music with a few taps on their phones. Similarly, home security systems are also becoming more sophisticated, with features like facial recognition and remote monitoring making it easier to keep your family safe. According to CNET, 81 percent of smart-home device owners are more willing to buy a home with integrated technology.
Expansive Outdoor Living Spaces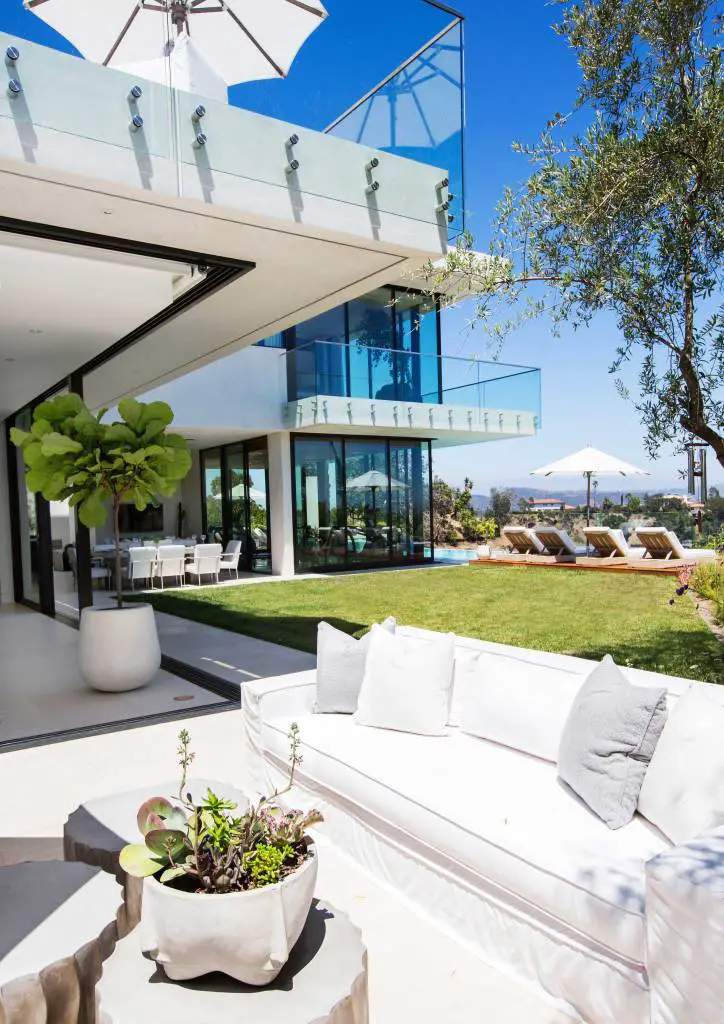 With its mild climate and stunning natural scenery, it's no surprise that outdoor living is a big deal in and around the Bay Area. Luxury homes often feature spacious patios and decks perfect for entertaining guests or relaxing outdoors. For properties that embrace this trend, we can expect an outdoor kitchen or fireplace to take this outdoor space to the next level.
Elegant Finishes
When it comes to luxury design, the details matter. That's why you'll find homes in the Bay Area with beautiful hardwood floors, soaring ceilings, and custom moldings and millwork. It is essential to remember the little extras that usually take any home from nice to luxurious. Upgraded hardware, LED lighting, and two-tone paint are standard options. Similarly, homeowners in the area appreciate bronze details, accent walls, and wall décor that complement the adjacent furniture.
Flexible Floor Plans
Most luxury homes are about customization, which means having a floor plan that can adapt to your needs. Whether you're looking for an open-concept layout or something more traditional, you'll find plenty of homes in and around the Bay Area that are customized to suit any lifestyle. Many new homes allow minor adjustments; when they do not, they usually are built from popular floor plans that many homebuyers want. Most luxury homes have rooms that can serve different purposes. Whether they're entertainment areas, home offices, or guest bedrooms, floor plans in luxury homes make it easy for a family to adapt the house to meet their needs. 
Energy-Efficient Features 
Sustainability is essential to many luxury homebuyers, and builders in and around the Bay Area are taking notice. Energy efficiency in homes has improved annually for many years. Nearly every new high-end home features energy-efficient features like better insulation, high-quality windows, solar panels, tankless water heaters, and low-consumption appliances. Don't be surprised if a home doesn't include all of these environmentally friendly updates, but you'd be safe to expect at least a few. 
Casual Yet Chic
The laid-back California lifestyle is a big draw for luxury homebuyers, which means comfortable, casual designs are in high demand. But just because a home is simple doesn't mean it can't be chic. In and around the Bay Area, you'll find plenty of homes with an effortless elegance that combines relaxed, comfortable furnishings with high-end finishes and designer touches. 
Simple Luxury 
A return to simplicity is one of the most popular trends in luxury design. Many people are yearning for a more straightforward and peaceful way of life. As a result, we're seeing a trend toward more minimalist designs that focus on clean lines and uncluttered spaces. Less is more, once again, it seems. But just because a home is simple doesn't mean it can't be luxurious. 
Wrapping Things Up
These are just a few of the many popular luxury design trends in the Bay Area. Keep these ideas in mind if you're looking for a brand-new home with all the bells and whistles. From intelligent home automation to decorative preferences, there's something for everyone in the Bay Area's luxury housing market.
Thanks to terratahomes.com for consulting.