There is a point in our lives where we want to lessen the visits to laundry services and have our laundry room at home. Setting up a laundry room has several concerns, but worrying about its interior design has only been less worry for some. But these days, high-functional and well-designed laundry room is a must.
Let's have these practicalities when designing a laundry room to have an organized, functional, and aesthetic palace to do your laundry. Combining these qualities helps ease your troubles when doing the most tedious household chore.
Maximize space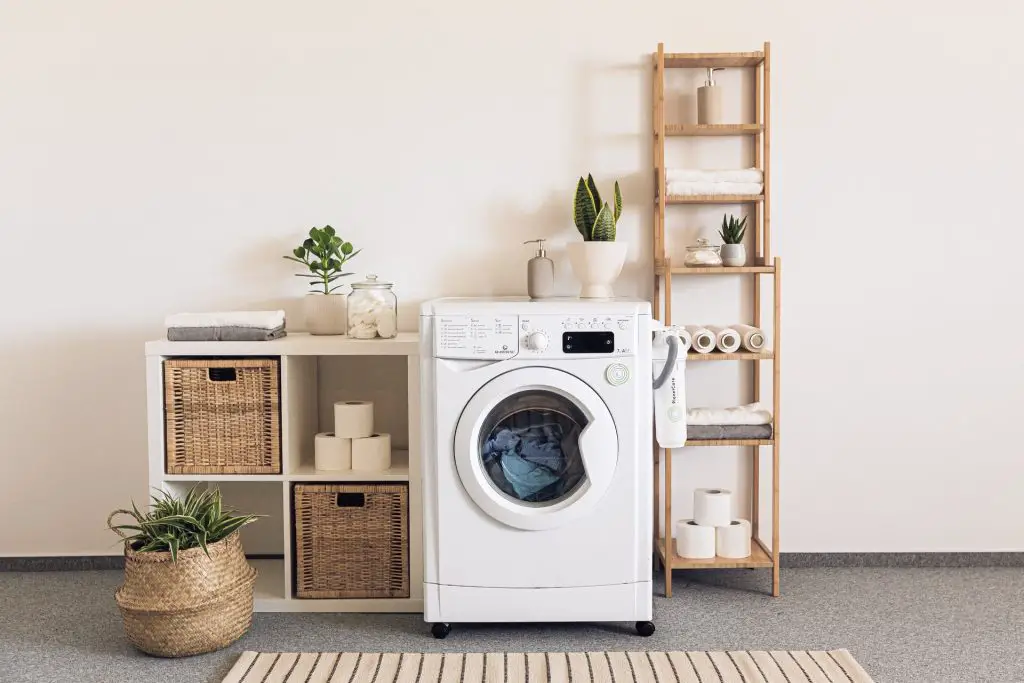 Laundry rooms do not have to be extravagant and spacious. As long as you can move around, a small laundry room will get the work done. What's important is you can equip the washer and dryer inside. After setting up the laundry equipment, you can add space-saver solutions. 
An average laundry room size is 54 square feet, but even a minimum area of 42 square feet can suffice and accommodate at least the washer, dryer, and storage compartments. 
Install foldable drying rack and iron table
Who said you cannot have a drying rack and iron table inside a small laundry room? You can install these features if you work with a carpenter. This helps you achieve the customized laundry room ideas that suit your requirements and maximize the space.
Take time to consider the natural flow through your laundry room. Imagine undertaking tasks such as washing, folding, and ironing your laundry. Think of how you can move freely without knocking off things inside the laundry room. 
Make the laundry room bright
If your laundry room is only an extension or addition to your home, consider designing the space that backs onto your outdoor space or backyard. This makes it easier to rely on natural light, so aim to have a large window or skylight. Natural light is more practical and improves the ambience. Moreover, if your laundry room has access to the outdoor space, you can line or air dry your laundry instead of relying on the dryer.
Install customized overhead shelves
Shelves are better than stand-in cabinets. It is simple and quick to install. You can customize the cabinet according to your needs, size, and function in the room. Overhead cabinets give adequate storage and keep clutter away from sight. 
Low maintenance yet durable floor
A durable floor is a key feature in a laundry room. It is natural for laundry rooms to experience moisture and heat. Ceramic floors not only give an aesthetic vibe, but it is also more practical and hard-wearing. Go for materials that are hard to wear and can easily cope with the extremes in the laundry room. 
Use complementary shades or tones
Suppose your laundry room is directly connected to the dining area, kitchen, or another room. You must consider using complementary tones or shades to have a cohesive finish without looking too matchy. 
Interior is not just about the pleasing look; it has to be functional. If a laundry room needs a major revamp, you must rely on laundry pickup and delivery service until you are done renovating.
Thanks to tidylucy.com for consulting on this post.