Landscaping your home is not just a matter of shaping the lawn. It is also about creating an appealing exterior that will make your house stand out from the rest. Just think about the saying – the first impression is the last impression. So whenever someone comes over to your home, the first thing they look at is your lawn. A well-maintained lawn with proper landscaping will always give off a much better impression than the one which is not maintained. Thus giving a little thought to landscaping is always a good idea.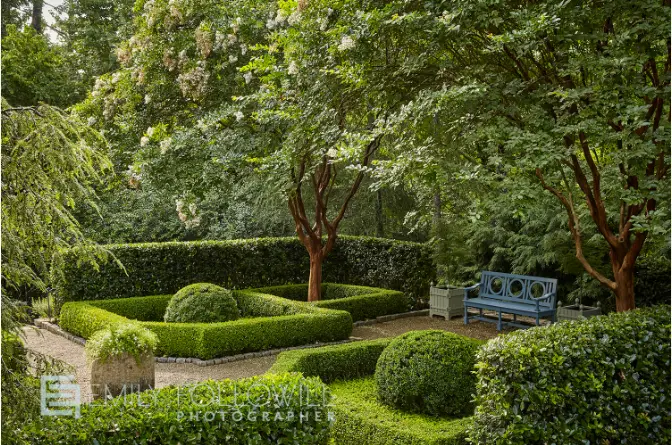 Landscape designers are in high demand these days, and with good reason. Landscaping provides a number of benefits to homeowners, including increased property value and curb appeal. It also has many environmental benefits, such as reduced stormwater runoff, fewer greenhouse gas emissions, and improved air quality.
How to Choose a Landscaping Style
Homeowners can choose from a range of landscape design styles to make their homes stand out.
Landscape design styles are as varied as the people who live in them. The style you choose for your home should be based on your personal taste and the type of environment you want to create. You can also consider your budget and what you have available for landscaping materials.
One of the most important considerations when choosing a landscape design style is how much time, money, and effort you are willing to put in. For example, if you don't have much time or money to spend on landscaping, it might be best to go with a low-maintenance style like a rock garden or succulent garden that requires little upkeep.
Landscape Design Tips and Tricks from Experts Around the World
Landscape design is a delicate process that requires the expertise of a professional. However, there are some landscaping tips and tricks that can be executed yourself by learning from experts around the world.
When creating your landscaping plan, it is best to develop a budget for the project and stick to it. You should also design your plan around the amount of time you can dedicate to maintaining the garden.
This will help you determine what plants work best in your environment and what maintenance items you will need. An important concern when planning your landscape is the amount of sunlight the plants will receive. This is because sunlight affects the amount of moisture that can be taken in by the plants, which affects their health and overall look. You should also be aware of various effective pest control solutions around your area. Pests can become a huge menace and can destroy the landscaping that you put your valuable time and money in.
Landscape Design Ideas for Different Types of Settings
There are many different things you can do with your landscaping design depending on various factors.
The first step is to decide what type of setting you want your landscape to be in. Some people prefer a natural look, while others prefer a more formal or even modern look. In each case, the landscape should blend in with the surroundings and not clash with them.
Landscaping can include planting trees, bushes, flowers, or other plants; building ponds or waterfalls; installing fences; adding walking paths; and using different types of stone or brick to pave walkways.
The most common landscaping designs are:
Modern: This type of landscaping is typically done with a variety of materials such as gravel, sandstone, or concrete pavers. It also includes using statuary and large pieces of furniture in your yard.
Traditional: This style uses natural materials such as wood mulch and rocks to create a rustic, organic feel.
Mediterranean: This style is popular for places with warm climates such as California and Florida. It includes using plants with a lot of red and orange colors.
Zen: This type of landscaping is typically done with natural materials such as rocks and shrubs.
Contemporary: This style is popular for people who want a clean, modern feel to their yard. It uses engineered materials such as straight lines and smooth surfaces.
English Garden: This type of landscaping is a popular style for places with cooler climates. It includes natural materials with a lot of green and blue colors.
With this in mind, it's no wonder why more people are turning to landscape design services for their homes or business. Whether you need weekly lawn cutting or tree trimming in Manassas, VA, it becomes quite easy to simply pay professionals who do a wonderful job for you while you can carry on with your life. And luckily for us all, there are plenty of landscaping hacks available to help make the process easier on both you and your pocketbook.
Thanks to athomepros.com for consulting on this post.