If you're like many people, your home office is a cluttered mess. You have stacks of paper everywhere, files crammed into every drawer, and pens and pencils scattered all over the place.
Not only is this disorganized and inefficient, but it can also be very stressful. A cluttered office can make it difficult to focus on your work, and it can be tough to find anything when you need it.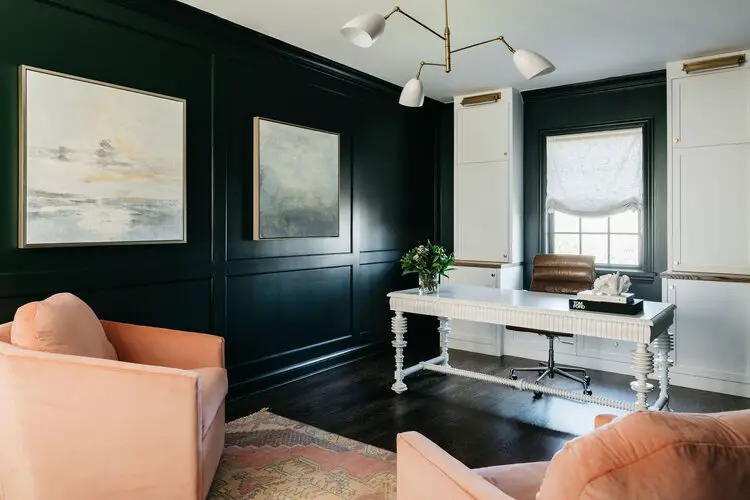 Fortunately, there are a few simple storage solutions that can help you declutter your home office and get organized. By taking advantage of these tips, you can create a more efficient and relaxing workspace.
Start by decluttering your office space
Decluttering your home office is a great way to jumpstart your creativity. To begin, get rid of anything that doesn't inspire you. If it's not helping you be productive, it's only getting in the way.
At this stage, you might even want to put any big items like unused desks or chairs into storage. This can free up a lot of space in your office and made it more organized and streamlined. Just search online for a self storage facility in your local area and compare sizes and prices to find the right one for your needs.
Self-storage units are a fantastic option for storing office furniture that you do not need right now, but might need again in the future. However, once you have decided what to put into storage, it's time to get to the rest of the organizing.
Sort through all of the paperwork and discard what you don't need
One way to reduce the amount of paperwork in a home office is to sort through it and discard what you don't need. Start by gathering all of the paperwork together and then sorting it into categories.
Decide what you want to keep and what you want to discard. Be ruthless in your sorting and be sure to get rid of anything that is no longer needed. Again, if there are any documents that you don't need regularly, but cannot throw out, these can go into a folder or box in a storage unit.
Additionally, if you have a lot of paperwork, it may be helpful to scan it and save it electronically. This will help you to declutter your space and make it easier to access the information you need.
Once you have sorted through the paperwork, you can begin to organize it in a way that makes sense for you. This may mean organizing it by subject matter, by date, or by type. Finding a system that works for you will help to keep the paperwork under control and make it easier to find when you need it.
Hang cabinets or shelves to store extra items
Cabinets and shelves can help keep your home office tidy by providing extra storage for your items. This can help you to stay organized and efficient while working in your home office. Cabinets and shelves are also a great way to display any decorative pieces, which can help to brighten up the space and make it feel more like home.
Use boxes and baskets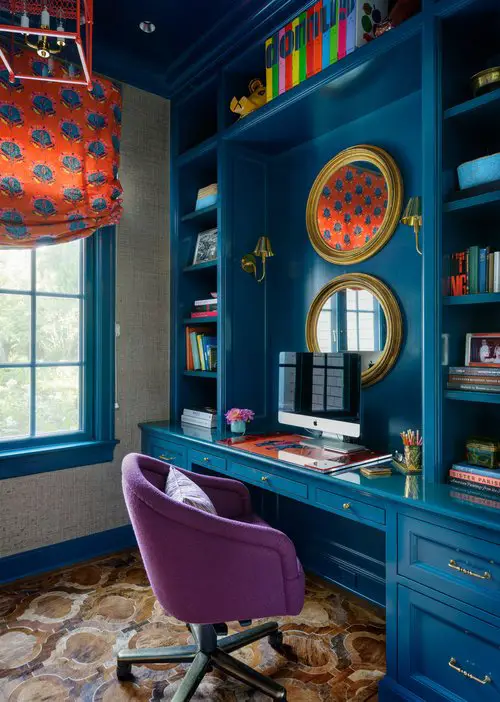 Once you have some cabinets and shelves in place, you can use boxes and baskets to keep everything you need to hand. Listed below are some brilliant uses for boxes and baskets in your home office:
Office supplies such as paper, pens, pencils, staplers, scissors, and envelopes.
Books or magazines.
Files and folders.
CDs or DVDs.
Tidy your desk
Most people think that to be creative, you need a cluttered desk. But the opposite is true. A tidy desk allows for more focus and creativity.
When your workspace is clean and organized, you can think more clearly and come up with better ideas.
Make sure there is enough room for your computer or laptop and any paper for note-taking. Try to keep anything that you use daily in reach for easy access.
Decluttering is easy when you know how
Decluttering your home office can be a huge time-saver. It will get you organized and make it easier to find important documents that may have been buried in the clutter. You'll also save money because buying new furniture won't be necessary. How do you keep your office tidy? Feel free to share any of your own office decluttering tips in the comments below.
Thanks to ezstorit.com for consulting.