The exterior of your home is the first thing that people see when they walk up to it, drive by, or show up to visit. You will find that your home's exterior sets a tone that impacts how people feel about it even after they step inside. If you are trying to sell your home or increase its value, you will want to consider the exterior of your home essential to your curb appeal.
Improving your home's outward appeal can help to improve the style and value of your property. This is important for so many reasons and it might even be important just for your own happiness in your home. There are some key ways that you can make changes to your home that will improve the exterior appearance of it and not all of them are expensive or daunting to implement.
If you are ready to learn more about improving your home's exterior to add style and value, you need to read on for more information!
Improving Your Home's Exterior to Add Style and Value
1. New Exterior Paint
One of the best ways to elevate your home's exterior and freshen things up is to change the exterior paint. You can change out your old and shabby house colors for a fresh and new look that will make your home look brand new. Many homeowners are really surprised by just how much the paint on their home can impact the way that their home looks.
Paint can really change the overall feeling and impression of a home. This connects directly to curb appeal and if you are trying to sell, changing out or refreshing your paint should be one of the first things that you need to consider doing to improve your home's appearance. Paint can be a facelift for your home in one easy step.
2. Improve Your Landscaping
Another big benefit to overall curb appeal is new and fresh vegetation and a neat and tidy lawn. If you take care of your lawns and your other plants you will find that your home will look much more inviting as well as much more attractive. Sad and dying plants or a lawn that is brown and faded will negatively impact your home's appeal in a big way.
If you do not have a green thumb, you can easily hire a landscaping company to come in and take care of your yard work and updates. This will help you to increase the appeal of your home greatly and will save you money and time compared to trying to take care of it yourself. It can be nice to pass off tough jobs to someone with more experience sometimes and this is a great task to hand off if you are not confident in your plant care skills.
3. Add Lighting
Lights can make a home feel inviting and cozy and can make it much easier to see your house from the road. This can add to the value of your home right away, and making sure that your home is visible from the road can help people to find it easily. This can also have a big impact on the security and safety of your property since dark yards can invite negative attention sometimes.
Adding the right new lighting can mean adding some lights on the front of your garage or near the front door or it can mean taking the time to install lighting along walkways and paths in front and in back of your home. Being able to see where you are going can help immensely when you are walking up to or around a home and you will find that walkway lights are naturally inviting and welcoming.
4. Consider Storage
If you have garbage cans that are placed on the side of your home, or a stack of gardening tools that are leaning against a wall, this can make your home look messy and less cared for. You should consider building some enclosures or sheds that will hold these items and tuck them away in an organized fashion. Garden sheds and storage sheds are a great investment in the overall appearance of your home that can also help you to be more efficient when you are caring for your property.
Making sure that you have the right storage around your property can go a long way toward elevating your home's value and improving its appearance. Most of these items are not that expensive to buy or to build either, so you should not feel discouraged by the potential cost of this improvement.
5. Add a Deck
If you have an outdoor space either in front or in back of your home that is not being used for anything and looks a bit messy, consider adding a deck or patio. These spaces can be used for parties, for sitting outside in the sun, or for overall curb appeal. There is something that just looks really organized and welcoming about a deck or a patio.
If you are tired of mowing a huge backyard, a deck can add to the useful space in your yard and make it easier to care for. If you have a large front yard that is missing that special something, a deck or a patio can solve this problem right away. These spaces can add a lot of value as well as appeal to your property as soon as they are installed.
6. Upgrade or Replace Your Home's Roof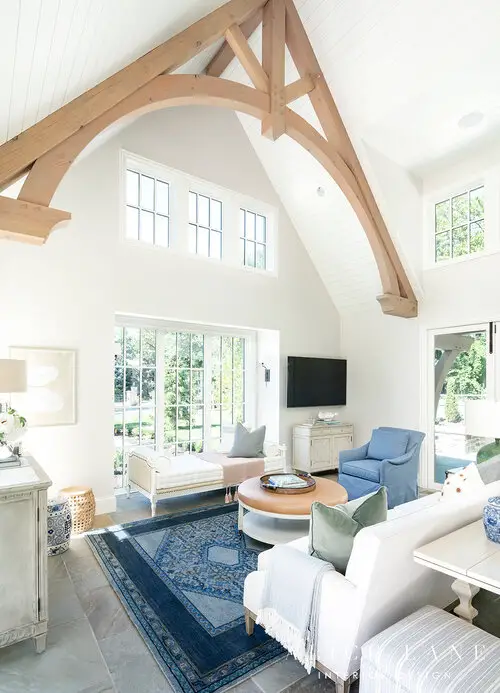 Upgrading your roof comes with several benefits. You receive an improved resale price while also getting better curb appeal. Plus, a new roof can significantly improve your home's insulation, leading to a lower monthly power bill.
The roof is a huge factor in buying a home since it represents the house's overall condition. If the roof is in bad shape, many people feel the home will need a lot of work, which offers you a much lower sale price.
If your roof needs repairs, it's best to take care of it before you put it on the market. Doing so will ensure that it doesn't harm the resale value. Have a roofing contractor advise you on the best option, whether it be to repair or replace your roof, based on your situation.
On average, you can expect a new asphalt roof to increase the home's resale value by around $15,000. In addition, you can expect to get back about 68% of the roof's installation cost since the value of your home rises. This data makes it well worth upgrading or replacing your roof- especially if it's wearing out.
Increasing Your Home's Exterior Appeal Can be Easy
If you have been struggling with ways to make your home look its best, or if you have felt like your home that is for sale is not getting the attention it deserves, these improvements can help. Adding even one or two of these items to your house can make it look brand new and interesting right away. Taking your home from drab to exciting in a few simple steps is easy if you use this guide to help you out!
Thanks to roofstararizona.com for consulting.