Having an entertainment room inside your home will not only help to add a fun environment to your house, but it can also help to increase your property value. While having one is already a great feature, it would be better to allow the room to be full of fun and happiness. 
As you build your entertainment room, you need to make it as fun as possible. It allows the environment to be full of positivity, making it a great area to de-stress and have fun. Moreover, listed below are the ways on how you can set up a fun-filled entertainment room: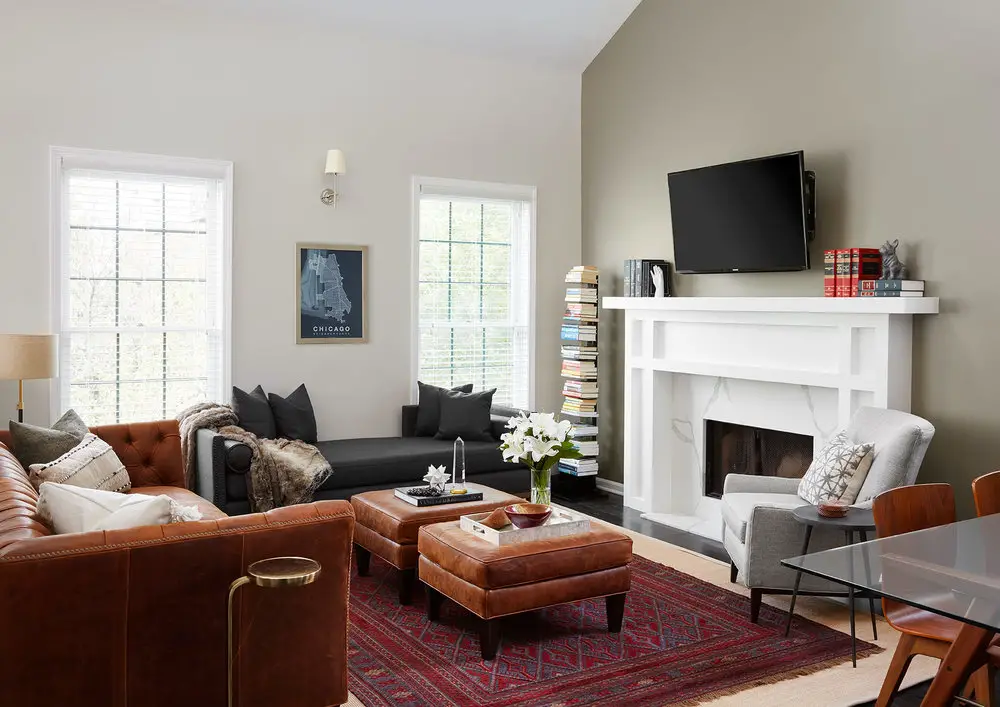 1. Add A TV 
An entertainment room will never be complete without a TV. With a TV, you can choose to create a mini home theater or be a place to watch sports with your friends on a Saturday night. 
While placing the TV on the wall is pretty standard, having an entertainment unit will help to give your room an edge. Not only  you'll have a surface to place your TV on, but you'll also have additional storage for your other entertainment items. You can shop at RJ Living's range of entertainment units and see various consoles that'll work well with the entertainment-themed room. With all of the fun you're having in the entertainment room, you might catch yourself hungry and thirsty, making you go out of the room to grab a quick snack. To let the fun continue, you might want to add a snack corner in your entertainment area. 
2. Add A Snack Corner
Adding a snack corner will help to keep your tummies full and have something great to munch on while you're playing games or watching TV. To make your break time more comfortable, you might want to shop dining chairs and tables inside your entertainment room. 
For the choices of snacks, you could add some chips, candies, and chocolates. For an added twist, adding a popcorn or cotton candy maker would surely be a hit! Never forget to add a mini-fridge for your beverage options. 
3. Use A Surround Sound System 
An entertainment room wouldn't feel fun without great music. It will be great to pop in your favorite music and enjoy the tunes. While you can easily do that on your front row speakers, adding a surround sound system would bring it to a whole new level. 
Ideally, you should install multiple speakers on your wall, surrounding the entire room. It gives your movie a tremendous cinematic effect or fills the room with music if you choose to play a song. You can dance along to the beat or use it as a background while playing games inside the room. 
4. Maximize Entertainment Options 
In most cases, an entertainment room is a relaxed home theater composed of a TV or projector screen and comfortable seats, such as a sofa or reclining chair. To make the space more entertaining, you might want to consider maximizing your options by adding more activities, such as a gaming console or even an arcade. 
With your entertainment room, you can add as many indoor activities as you'd like. You can add a billiard table, foosball, gaming console, darts, dance mat, or a basketball arcade. Just ensure that you have enough space for the traffic and the game itself to avoid the room looking too crowded. 
5. Have A Music Corner 
Whether you play the instruments or not, adding a music corner inside your entertainment room would always help to make the space more fun and enjoyable. It might also allow you to sit down and learn to play some strings. 
For your music corner, you could add several instruments that you'd like. It might be a grand piano, mic stand, guitar, drums, saxophone, or violin. If you have an extra budget, making a small instrument band would make the room look exclusive and fun. 
6. Decorate Well 
To allow your entertainment room to reach its full potential, you should decorate it well according to any theme of your choice. No matter how many entertaining activities you have inside, if the walls are all blank and the lights are all white, it might give off a dull impression, not making the room look fun. 
As you decorate your entertainment room, you can choose a specific theme. You could go for a cartoon game, bar night, neon lights, or fancy. Just ensure that you match your decorations with your walls and be extra creative with your color choices. Moreover, it would help if you didn't forget to use decorative furniture. It could include an accent chair or table. 
Conclusion 
Setting up your entertainment room can be extra tricky, especially if you want it to look enjoyable. Apart from a standard home theater setup, you might want to add various corners and nooks inside for a fun-filled activity. It'll be a great space in your home that you and your guests would love. 
Thanks to rjliving.com.au for consulting on this post.