The lack of a large budget shouldn't stop anyone from giving their home interior a new look. There are many things you can do to revamp your home and make it look fantastic without spending huge amounts of money. Luckily, there are a number of hacks you can explore to help with rejuvenating your home interior when on a budget. Let's consider some of the most popular ways you can freshen up your home with a few new additions.
1. Upcycle Old Furniture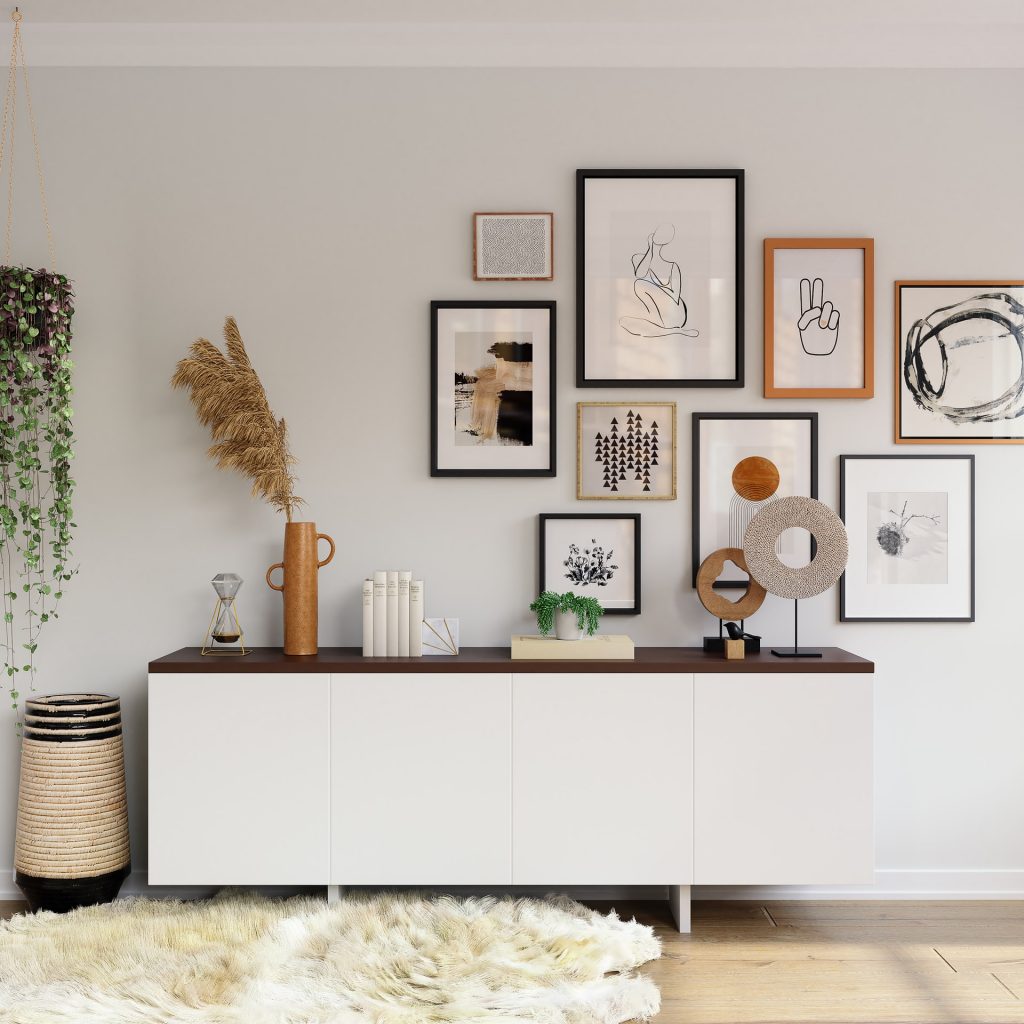 A few hours of your time and a pot of paint can go a long way when upcycling old items of furniture. Rather than throwing away your cabinets and tables, consider whether you can sand them and repaint them with a completely new look. This is a great option if you have a new theme you want to implement across your home. You can stick with the same colors or try out some new and quirky designs. If you were thinking of throwing away the furniture in any case, there is little to lose if it doesn't work out.
2. Focus on Lighting
When trying to rejuvenate your home on a budget, it's important to look at the things which can be replaced or revamped at a lower cost, such as lighting. It is costly to have a whole new bathroom fitted, but you can think about including some new fittings and lighting which can transform the room instantly.
Consider the style of lighting you want in your home and research the prices to see whether this fits within your budget. One option to save money over the longer term is to explore payment plans or spend a few months renovating your home by focusing on one room at a time.
3. Check Out Deals and Second-Hand Items
Have a look online and offline to see whether you can pick up some paint and other DIY items free of charge or at a low cost. You may also pick up some great items of furniture or other fixtures and fittings by seeing what other people are giving away. In many cases, people are glad to have their unwanted items taken off their hands so that they don't have to spend time disposing of it themselves. You can also check out deals on home décor items. Doing this makes it easier to save on new décor for your home without breaking the bank.
4. Do It Yourself
If you have the time and the ability, doing it yourself can save a huge amount of money when it comes to rejuvenating your home interior. Cut out the cost of paying painters, decorators, and interior design consultants by researching online for tips, doing smaller jobs yourself, and asking friends and family for their opinions or help.
5. Opt For a Minimalist Look
Not only will your home look modern and contemporary with a minimalist look, but it's a great way to save money on furniture and other items too. The less you have in your home, the less you need to buy and the less money you'll spend. This can include spacing out your furniture a bit more, cutting back on accessories and extras, and letting in more natural light through the windows.
A minimalist look can also help to cut back on the costs associated with various colors or multiple styles of décor in the home. You can focus on one or two simple colors instead of paying for feature walls and multiple colors of paints.
Rejuvenating your home interior on a budget is certainly not impossible. By using a few clever hacks and changing your approach, you could save lots of money while transforming your home.
Thanks to all the companies linked above.