So obviously I'm a huge believer in the necessity of a beautiful bedroom, and I could loose hours pouring over inspiring bedroom photos.  Mattresses are something that maybe aren't the most enticing topic of study, but they are a vital one.
So I've done a little bit of research for you so you don't have to…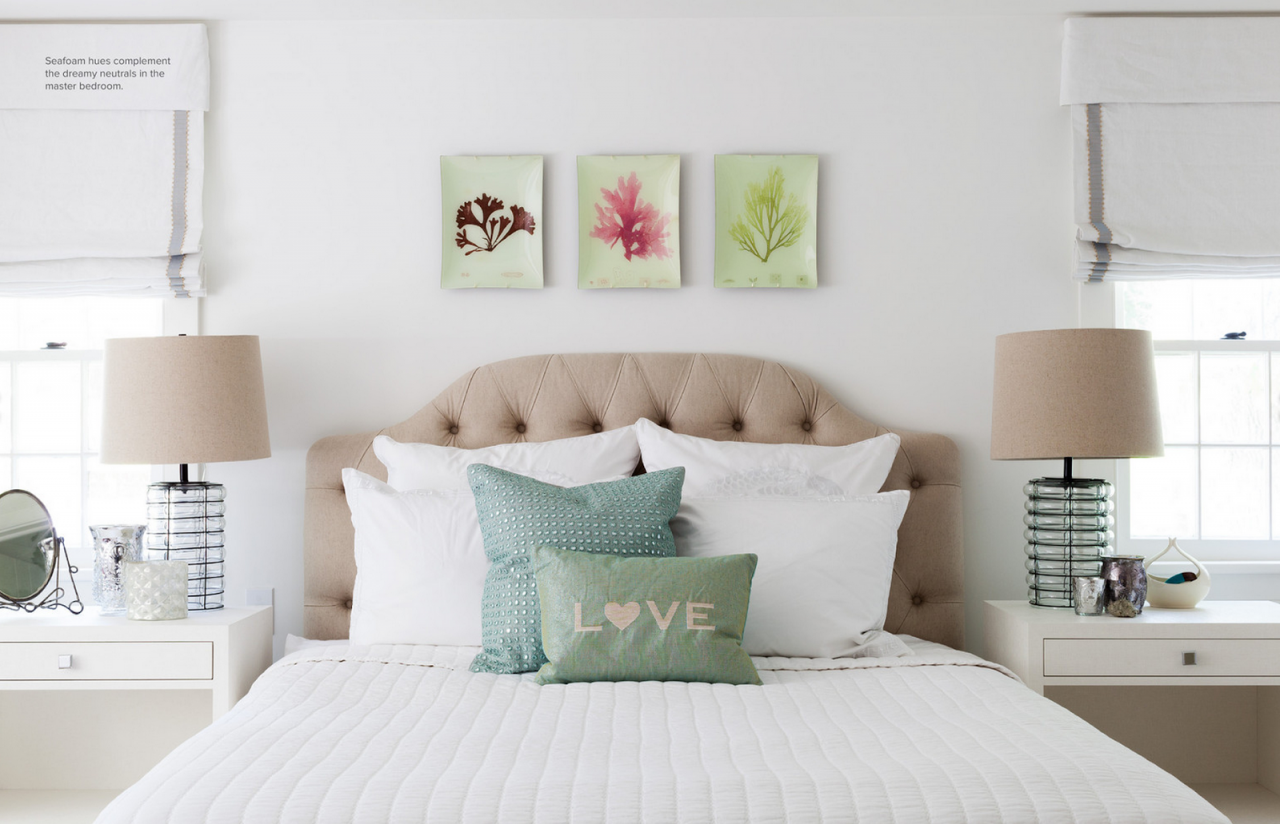 via Lonny Mag
Pillow top
Most people these days are in love with pillow top mattresses, and I am a recent convert myself.  Their initial comfort and relief of pressure points is above average. As comfortable as they are, there are some things you want to keep in mind. That extra pad of cushion can make you feel like you are floating on a cloud, but they "they are at least two times more likely than non-pillow top mattresses to have durability / longevity problems"- SD
If you sleep hot you may want to consider forgoing a pillow top. Before making the investment of a mattress, you could always get a pillow top topper for your current mattress to see if it's the mattress type for you. For more detailed reviews on mattresses and home products check out Civilized Health reviews.
via aliciabdesigns
Memory Foam
Memory foam mattresses are also a top seller these days. These are fantastic because they form to your body and most people will say that having one has enhanced their sleep. One con I found again is that they tend to retain heat, so they won't be the best option for hot sleepers, and another is the initial off-gassing and odor complaints seem to be higher than with other mattresses.
The pros are movement isolation (so your tossing partner won't disturb you as much), long life span, and superb pain relier. – via SD
Latex
Latex mattresses are something I've been hearing about for a few years now.  They have many advantages of memory foam mattresses, but not the cons that come with them. The can also be "all natural" which appeals to green consumers.  The cons are that they can be hard to find and therefore hard to test, as well as find reviews for.  Natural Latex mattress tend to be more expensive than other mattresses of the same size, but tend to have longer lifespans.

Innerspring
Innerspring mattresses are the most popular mattresses.  They are the most widely available which makes them easiest to try out because showrooms always carry them.  Due to the fact that they've been around so long also means you'll have many different variations to try, and many different price points to shop from.  Pros are ease of movement on the bed and that they're good for those who sleep hot.  Cons are that they tend to wear out after 5-7 years, and coils and padding wear down.  They also aren't the best for reducing motion transfer.
via BHG
Pocket Sprung
Pocket sprung mattresses may not be something you've heard of but one of it's great features is that the springs move independently to support your body.  The independently moving springs also helps with not transferring movement from your partner.  Not so great features are that it's a heavy mattress and not great for those with allergies do to all of the filling.
via countryliving
Hopefully this review can help you narrow down one or two types of mattress you'd like to shop for.
Whatever type of mattress you choose, be sure that you've done your research since mattresses aren't a cheap purchase and tend to stick around for a while.
this post is in partnership with zsleeps.co.uk