Like the kitchen, your dining room does an excellent job of bringing family and friends together. A comfortable, cozy, and inviting dining space encourages dinners, gatherings, and hours of catching up, while a cluttered and cramped dining space is discouraging. As homeowners focus on getting the best dining room design ideas right, they should also be wary of common design mistakes to avoid. From disproportionate furniture to lack of ambiance, below are a few dining room design mistakes to watch out for:
1. Choosing Oversized Furniture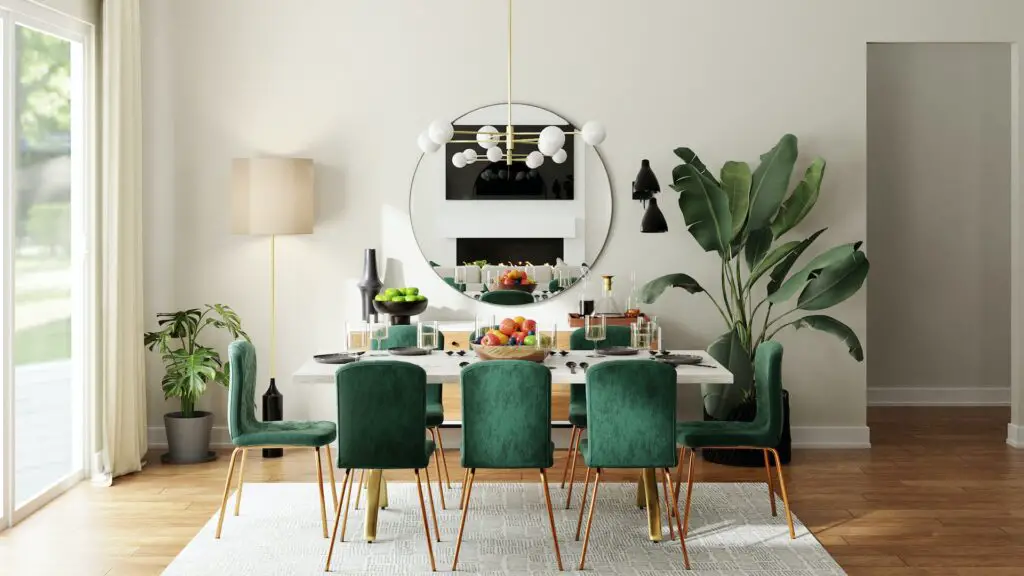 Apart from ensuring that you make quality purchases from Kasala when furnishing your dining room, you should carefully choose furniture size. Resisting the temptation to purchase a dining table you spotted in a magazine, store, or Instagram is difficult. While you can easily purchase what you think suits your dining room, you should make sure it fits right.
Ideally, dining tables and chairs have standard measurements. Most of them are 36 to 40 inches wide and 29 to 31 inches in height. Generally, your dining table shouldn't touch or come close to the four walls of the dining space. Pick furniture that covers just about the dining area only.
This means you should pick your dining room furniture based on available space. Unfortunately, most homeowners pick extra-large or extra-small dining tables. You should also consider the purpose of the dining set. When planning your dining space, be realistic about your family's needs. Most people overestimate the size of the dining table required for a formal dining room.
While anticipating frequent family dinners and dinner parties is good, the reality is most people sit in their formal dining rooms countable times. You should choose flexible dining sets that can serve your family regularly and expand to accommodate dining parties.
2. Matching Tables and Chairs
A very coordinated and symmetrically perfect dining space is dull and jarring. The human eye prefers natural and organic layouts to perfectly matched schemes. You shouldn't pick matching dining sets. Traditionally, homeowners liked matching dining tables and chairs, which is no longer exciting. You should freely mix and match different colors, styles, and materials. Your chairs also shouldn't necessarily match. You can buy different chairs provided there's harmony among the pieces. Doing this right creates a visually attractive dining space.
3. Following Trends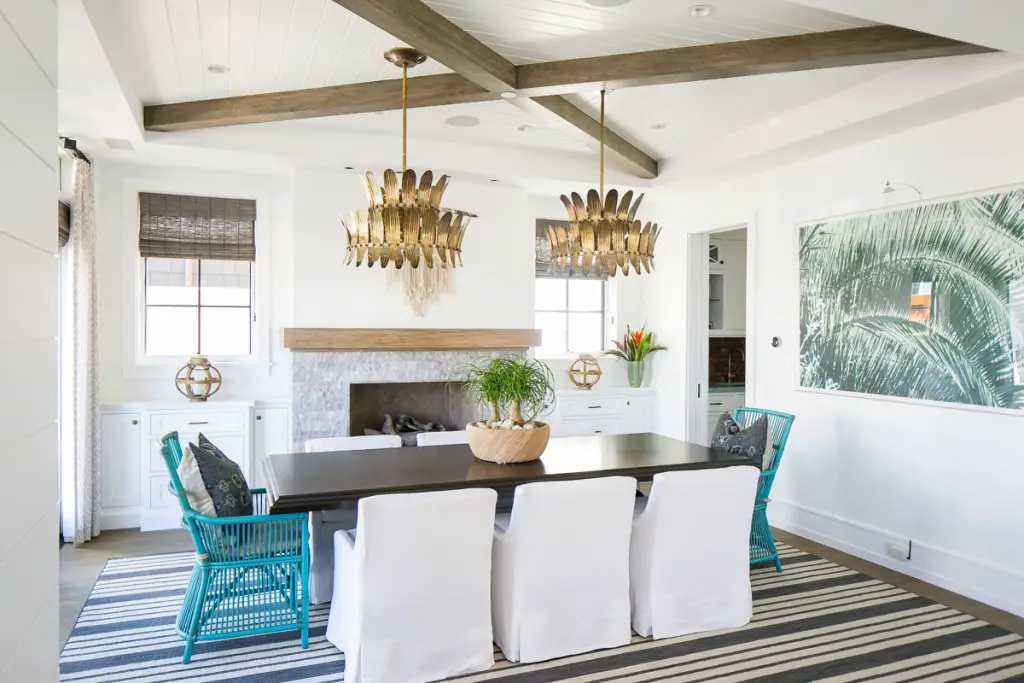 While you should keep up with the latest interior design trends for inspiration, you shouldn't use them religiously. Don't pick design ideas that don't suit your personal taste just because they are trending. The sense of urgency that comes with interior design trends can easily wash away.
You should consider every trending design before acting impulsively. Fortunately, predicting how long design trends can last is simple. Following trends is a bad idea, as you might have to change your dining space aesthetics every season. Instead, you should pick trends that align with personal taste.
4. Including Disproportionate Items
Besides choosing oversized furniture, some homeowners also find themselves choosing disproportionate elements for their dining space. Disproportionate items damage the rooms' sense of scale, regardless of the size of your dining space. Nothing can make your room appear off-balance than a small rug, a massive storage space, and any other disproportionate installation.
Choosing dining furniture, light fixtures, and area rugs on wrong scales is disastrous for your dining space. Large furniture sets make the dining space appear cramped and restricts movement. On the other hand, undersized furniture is problematic as it leaves excessive circulation space.
Your dining room furniture should take maximum advantage of the available space. This means ensuring there's enough space to move around comfortably. As a rule of thumb, there should be more than 36 to 42-inch space between the walls or sideboard and the dining table. The size of the dining area rug should also depend on the size of the dining set.
5. Wrong Placement of Lighting
Lighting is an essential component of any dining space. However, poor placement of decorative lighting can damage the ambiance of your dining room. Whether you prefer wall lamps, pendants, or chandeliers, hanging them very low blocks guests from having free conversations. High placement of lights also eliminates the sense of light anchoring the dining space.
Another common mistake homeowners make with lighting is not considering the size and placement of the dining table in relation to the light fixture. This is a common mistake in open dining room concepts, where table placement is flexible. Homeowners can avoid this by ensuring that their dining room furniture is included in the original floor plan.
6. Ignoring Window Treatments
Dining room décor is also very extremely important. One such component is window treatment, which most homeowners don't think is crucial. Drapes, shutters, and shades not only improve the space's ambiance but also inject style and personality into the dining space. Besides being a private room for family and friends, choosing the right window treatments creates privacy, especially during soirees and intimate dinners.
7. Not Testing Paint Colors in Multiple Lights
Choosing interior paint is a challenge for most homeowners. Paint colors show significant visual differences at different times of the day and vary by room. This changes the aesthetic of the paint décor throughout. Before choosing the best dining, living, or bedroom paint color, you should conduct a thorough color prep to avoid costly repaints.
Identify specific paint samples, paint white cards or boards and hang them on walls you intend to paint. Observe the color changes throughout the day and night and in natural and electric lights. You'd certainly be surprised at how paint colors change at different times.
Endnote
While designing the dining rooms appears easy, it is a daunting task that requires extensive consideration. Walking into showrooms or placing orders for dining room items you've liked online is an easy way to design your home. However, this option lacks curation, personality, and style. The best way to create a unique style is by choosing pieces individually. It may take time, but worth the effort. Consulting interior designers is also prudent.
Thanks to kasala.com for consulting on this post.