Moving out of a place you have called home for years brings mixed reactions of immense joy, horror, and deep anxiety. A lot goes into the entire process, from planning and packing items to cleaning and shopping for new supplies. Below, we explore the mystery of moving out by sharing the nine essential steps for a seamless moving process.
Plan Your Finances
The biggest hurdle to moving out is often being able to pay for all the moving costs and still afford the new rent for an apartment or home. Beyond that, there are other financial factors that you need to plan for, including an emergency fund and credit score. Setting an accurate budget is the best way to maintain a healthy financial position before moving into a new home. A budget gives you a deeper look at your financial situation, which includes your monthly income, savings, and necessary expenses.
Start by creating a list of the non-negotiable payments, which may include rent, utility bills, and groceries, among other things. Then, determine how much money you can afford to spend on rent. Keep in mind that your monthly rent payment shouldn't exceed 30% of your gross monthly income. After that, plan for your moving costs. Determine how much you will incur to hire a truck or a moving company and include it in your budget.
Practice Good Cleaning Habits
Afew tips for move-out cleaning may include ordering a bin, purchasing cleaning supplies, organizing your possessions into piles, and thoroughly cleaning each room. You need to declutter your house to make it easy to clean as well as lighten your burden of packing. You can sell, donate or throw away those items you no longer need.
Develop a To-Do List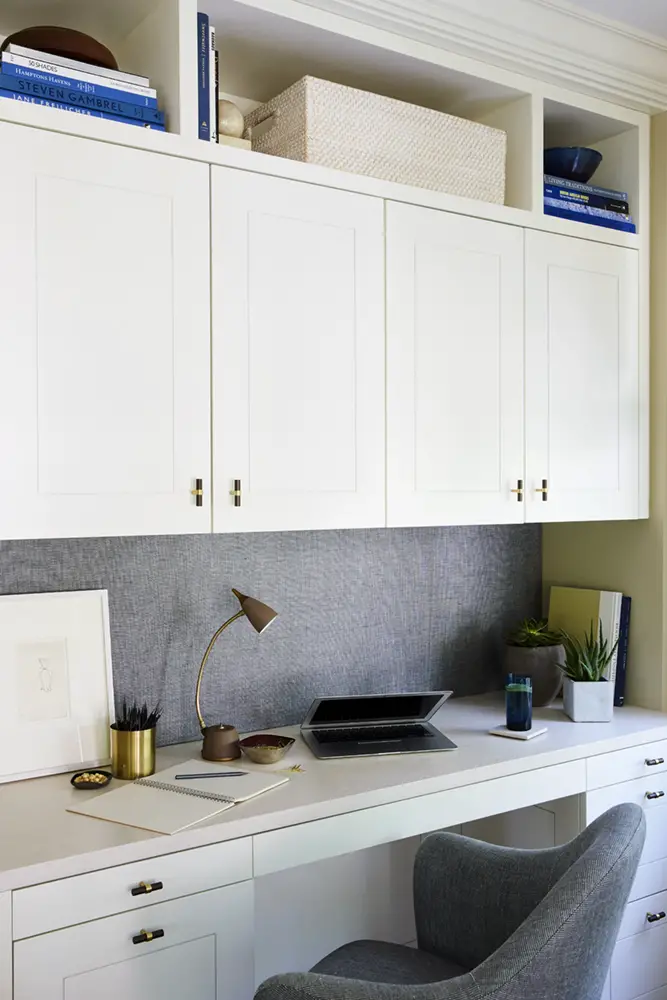 Instead of waiting until the last minute to start doing everything randomly and end up confused, make a list of all the things you need to do. A to-do list will help you determine how far you have packed, how much is remaining, and what you seem to forget.
It will enable you to keep everything in order according to your plan and make it easy to access an item if you are looking for it. You will also stay organized. Ensure you go from room to room listing down all the belongings you need to pack and follow your list when packing.
Find an Ideal Location to Live
It greatly pays off if you do not rush when looking for a suitable place to live. Use the numerous online platforms to locate a suitable apartment close to amenities that matter to you. A few things to consider when deciding on a neighborhood to move to include:
Proximity to amenities such as workplace, gym, restaurants, and schools
Safety
Walkability
Shopping options
Public transportation
Parking
Entertainment
Demographics of the neighborhood
Most importantly, stick to your budget. You may be tempted to choose a nice apartment that is slightly out of your budget, only to struggle to pay its rent down the road.
Seek the Services of a Moving Company
Professional moving companies take the headache out of your moving process, leaving you with enough energy and time for other things, such as setting up utilities and Wi-Fi. You can leave the job to a team of full-service movers who can handle the entire burden, from packing and loading the boxes onto the truck to unloading and carrying the items into your new home.
With their years of experience, they know the best way to lift heavy boxes and furniture without causing damage or back injuries. You can also trust them to deliver your fragile items to your new home safely. Ensure you get a free quote in advance to help you with budgeting.
Shop Your New Apartment Essentials
The essentials you will need for your new home will depend on your individual situation. You might want to personalize your new space with your preferred décor items and furniture. Some of the core essentials you should plan on purchasing include:
Cleaning supplies – This may include a mop, bathroom cleaning supplies, dishwashing supplies, a dustpan, and a broom.
Laundry supplies – They may include washing detergents, a clothes bin, and dryer sheets.
Groceries – Create a groceries list that you will need to use.
Bedroom essentials – Some bedroom essentials you will need include curtains, bedsheets, pillows, and duvets.
First aid and wellness essentials – Prepare for accidents by getting a basic first aid kit. Your kit can have bandages, antacids, aspirin, a cold compress, and a digital thermometer, among other things.
Get Renters Insurance
You may be acquiring some expensive appliances and equipment for your new home. Getting renters insurance will be a perfect way to cover them from unexpected events that can lead to loss or damage to these items. Most renters' insurance policies have low monthly payments and offer full replacement coverage. Take your time to compare various policies and choose an option that suits your needs.
Deal With Your Utilities Ahead of Time
Avoid disappointments on your moving day by determining the utilities included in your rent and those you should deal with in good time. If there are some installations you need to undertake, such as internet and cable installations, make arrangements a few days before moving. This will ensure you get your apartment ready to use when you move in.
Don't Shy Away From Asking for Help
Don't let the entire work of planning, cleaning, and packing overwhelm you. Seek help from the right people. You can talk to friends and family and allow them to help you where they can. You can also call on experts to perform some of the tasks.
For instance, you can hire a professional house cleaning service to help tidy up your space as you prepare to move. If you've already put up your current home for sale, hire a gardener or landscaper to shape up your lawn as you anticipate the arrival of a new owner.
While moving out may seem like an overwhelming experience, adequate planning and preparation will make the entire process simple. This guide will help you get everything in order in advance, enabling you to avoid a last-minute rush. Ensure you seek expert help, including professional movers and cleaners, to keep everything under control.
Thanks to xpressbins.ca for consulting on this post.