Outdoor clotheslines are best for drying laundry during the warmer months, but if you live in a colder climate or don't have outdoor space, there are some indoor portable clotheslines that can be set up on your balcony, porch, or even indoors. They're designed to be easy to move around and store away when not in use. To help you find the best one for your needs, we've put together this list of our best-rated portable clotheslines!
What is Portable Clothesline and why should You Use It
Portable Clothesline is a clear, weatherproof, and reusable clothesline that's durable and lightweight. Simply set up your Portable Clothesline anywhere you need it with no tools required. Portable clothesline setups come as collapsible as well as retractable rods that can be stored away or mounted onto a surface.
Pros and Cons of Using a Portable Clothesline
The benefits of portable clotheslines are that they are lightweight easily transportable, and don't need any installation. These features make the portable clothesline appealing to campers, RV'ers, long-term trailer homes renters, or anyone who is living in a small space or has limited mobility.
The drawbacks of a portable clothesline are that clothing on this type of line may be more likely to pick up bacteria due to the damp conditions caused by regular rain and condensation from rainy periods. Heavy winds can cause some swaying on the lines, which means that lighter pieces of clothing may end up touching the ground below which can lead to dirty fabric coming into contact with other items hanging from the line.
Best Brands and Styles of Portable Clotheslines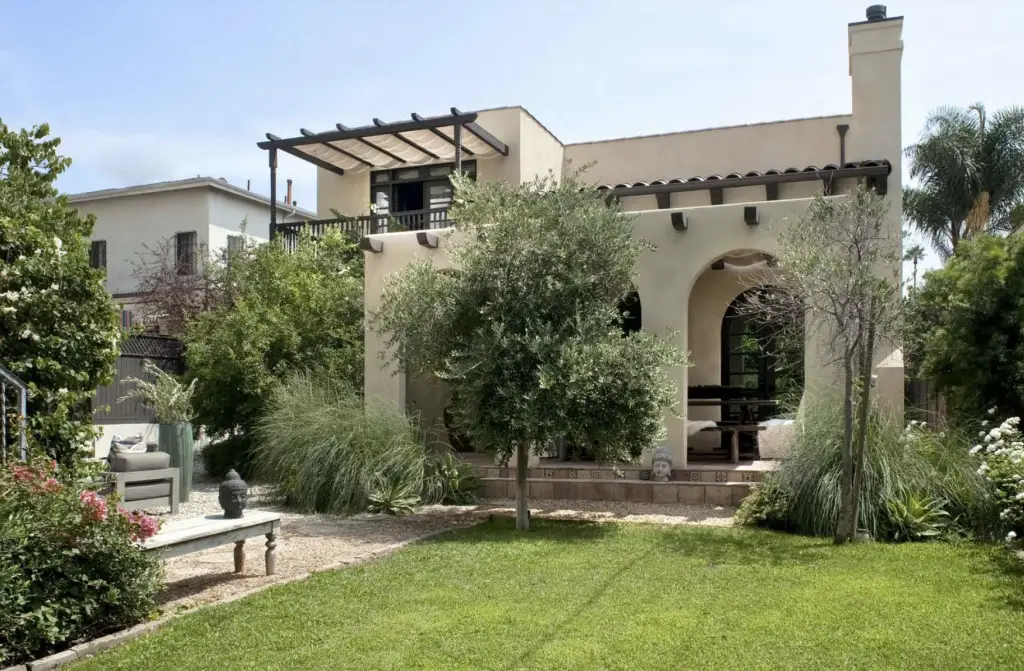 Here is a short review of some of the best portable clotheslines on the market at the moment:
HILLS PORTABLE 170 CLOTHESLINE
When you need a portable clothesline, there's no better choice than Hills 170 Clothesline. This unit can be used anywhere in your house or garage for extra drying space and is one of the most popular models sold in Australia! 
This clothesline is made from steel so tough, it can withstand the outdoors and is equipped with 10 lines at 1.8m in length with a total line space of 18 meters! With this product, you get a 3-year warranty included, which is always a good thing!
Benefits
Portable clothes drying unit that is both reliable and lightweight
When not in use, it folds up and doesn't take much space
Ideal for extra drying space in a compact unit as well as for outdoors purpose
ECODRY PORTABLE CLOTHESLINE
The EcoDry Portable clothesline has a patented design with multiple height adjustments and variable line tension that makes it perfect for any home.
This Clothesline is perfect for any outdoor or indoor space! Since it has castor wheels, you can easily move your laundry from one place to another without any discomfort.  The convenient and space-saving design of this clothesline makes it easy to store away until the next use. 
Benefits
Adjustable height
Lightweight and portable
Castor wheels
Unique line tension system
HILLS TWO WING EXPANDING CLOTHES AIRER
The Hills Two Wing Expanding clothesline is a durable and practical way to dry your laundry without using space in the house. It's got enough space for a single person to use or for a couple, while still being compact enough that you can easily fold up after use!
Thanks to the innovative design of this clothesline, you can be sure your items will dry quickly and easily. It features 4mm rails with self-locking hinges for each leg which means it's stable enough no matter what size load is expected to hold. 
Benefits:
This portable clothesline is built to last, it has 4mm rails that are designed to support heavy items
The protective foot caps protect your flooring from scratches
It also comes with a 3-year warranty
Choosing the best portable clothesline will vary depending on your lifestyle and needs. It's important to find the one that works for you and meets all of your laundry hanging requirements. Hopefully, this article has helped narrow down which clothesline is right for you!
Thanks to lifestyleclotheslines.com.au for consulting on this post.