More and more people are making the shift to working from home these days. Working from home can be incredibly convenient and comfortable, but it's crucial to set up a proper workspace if you want to be productive. Working from home can blur the line between your professional and personal lives, but having a dedicated workspace can help you set better boundaries. Here's how to set up your home office:
Cover the Basics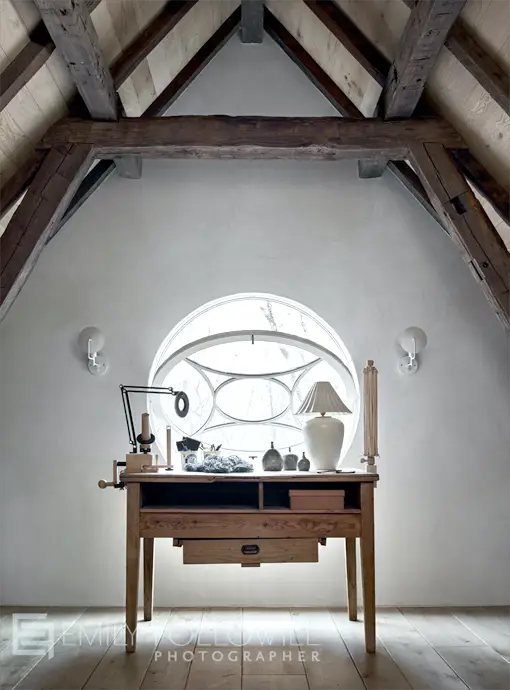 If you have a bigger budget, you can really go all out and invest in ergonomic office furniture and redecorate an entire room. However, if you're working on a budget, the most essential items you'll need are a desk with enough space for your laptop or computer, a comfortable chair, and a fast and stable internet connection. If your work requires you to print out documents or photos, you may also want to invest in a good printer, or you take advantage of online photo printing services.
You will most likely spend the bulk of your working hours at your desk, so it's important to keep it organized and uncluttered so you can stay focused and productive. Mess and clutter can be very distracting, and put you in the wrong mindset for work. Spend some time putting away stray papers and documents neatly in folders and drawers, freeing up space to work at your desk. A few personal items are okay to keep you inspired and happy, such as a framed photo of your family, which you can easily order online via ShutterFly.
Your desk and chair should be a good height so you don't have to hunch over your keyboard, or strain yourself while working. Back and shoulder pains are common when working at a desk that is the wrong height, or sitting for long hours in an uncomfortable chair.
Good Lighting
Working in a poorly-lit area can cause eye strain and other problems. It would be ideal if you could set up your workspace in a room with a window that lets in plenty of natural light. However, if this is not an option, consider investing in full spectrum light bulbs, which mimic natural daylight and provide crisp, bright lighting that is ideal for reading and working. These lightbulbs cost a bit more than regular light bulbs, but the health benefits of working in adequate lighting are well worth the cost.
Network Router
If you have more than one computer, or want to be able to work anywhere in your home, you may want to invest in a network router. A network router is also useful if you have several people in your household connecting to the internet.
Stay Connected
If the nature of your work requires you to be online and available throughout your entire shift, consider also investing in an Uninterruptible Power Supply (UPS.) This will ensure your connectivity and keep your work safe even if the power unexpectedly goes out. A UPS will give you backup power at least long enough to wrap up and save your work, or inform clients or colleagues that you may need to log off soon.
No matter what your budget or the size of the area you're working with, you can definitely find a solution that will work for you. Remember to keep your dedicated workspace clean and tidy, and talk to the other members of your household so they will respect your working hours and not interrupt or disturb you while you are working. Thanks to Shutterfly for consulting