Your basement might become a profitable rental unit, a luxurious guest suite, or a more inviting area for entertainment with the addition of a kitchen. If you have ever renovated a kitchen on the main floor, you are aware that there are frequently challenging design decisions, construction issues, and a great deal of discomfort.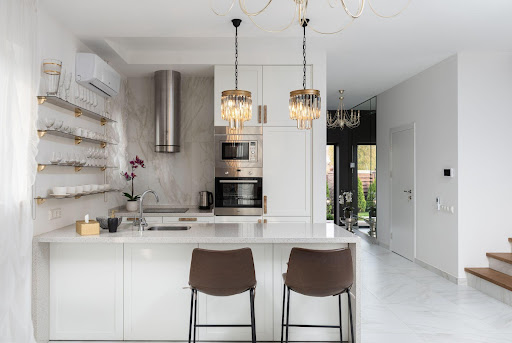 Similar considerations are necessary for basement kitchens, but they have implications below grade. This article will examine the variations in basement kitchen installation, beginning with the fundamentals and moving on to design.
Layout Challenges
An egress opening, which is a big window that can be utilized as an exit or a door leading straight outside, is required for finished basements to have a minimum of one emergency exit
It is best to prepare ahead for this if your unfinished basement needs an egress because it might be challenging to build one later. 
Avoiding utilities and taking care to preserve your functional wall space will help you prevent damaging your foundation's drainage system. Your basement kitchenette will also need to operate around the electrical panel, any utility lines, ducting, plumbing valves, pillars, and structural supports, in addition to the egress. 
If you are short on space, consider floating shelves over cabinets, wet bar sinks, and dual use spaces and cabinets. How to include these particulars into a freshly painted room can be determined with the aid of an architect or contractor.
Plumbing, Gas, and Electricity: Go With the Trends
A kitchen is a power glutton and may need many dedicated circuits for outlets, lighting, and appliances, depending on what you incorporate. If you wish to set up a gas range, you will also need to lengthen your gas line. 
You will need all three types of plumbing in your home, cold, hot, and drain, for your dishwasher and kitchen sink. Additionally, additional equipment, such as an emergency backflow regulator and a unique ejector pit, will be needed for homes where the plumbing exits over the basement slab.
Ventilation and Emissions
Openable windows and mechanical ventilation are required for finished basements' general ventilation demands, while kitchens featuring ranges have additional requirements of their own. 
Range hoods provide the crucial task of eliminating smoke, smells, and moisture from our kitchens when things are not going according to plan. 
In the basement, where it may be difficult to maintain appropriate ventilation, this task is especially crucial. There are two types of range hoods: ducted and non-ducted, the former of which vents to the exterior of the house and the latter of which draws air via a filter and distributes it throughout the room. 
Non-ducted exhaust ventilators are not very effective at eliminating humidity from the air, which is a function we really need downstairs. The piped exhaust fan has a unique difficulty of its own: If a makeup air system is not installed, it may be strong enough to backdraft a heating system or water heater (draw the appliance's exhaust fumes into the living area).
Additionally, vents must end outside and not simply anywhere: They must do so at a specific height from the ground.
Safety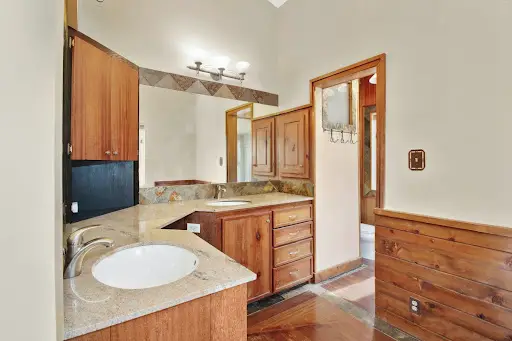 All finished basements must have hardwired smoke alarms (http://www.leg.state.fl.us/statutes/index.cfm?App_mode=Display_Statute&URL=0500-0599/0553/Sections/0553.883.html) installed; the number needed will depend on the dimensions and arrangement of the room. According to the National Fire Protection Association (NFPA), the basement alarm should be installed 10 feet from any kitchen cooking appliances and away from ducts and drafts. The NFPA advises installing an alarm for carbon monoxide even if it is not required by code, mainly if you use a gas appliance.
Thoughts on Cabinetry and Countertops
It is unlikely that you will need the same amount of cupboard or counter space in your basement kitchen as you would in your main kitchen if it were a secondary kitchenette for your house.
Consider the utilization of this kitchen, just as you would the appliance choice. 
Full-meal kitchens needing preparation space and storage for large pots and countertop equipment will have quite different needs than entertainment units with glassware, beverages, snacks, and serving dishes. Whether to employ higher cabinetry or open shelving will depend on the dimensions of your room and your particular style. 
However, if your room's ceilings are low, it is crucial to minimize clutter at eye level. A bar provides space for food preparation and an eating area on top of a substantial amount of cabinets.
Drywall as well as a drop ceiling, can be used to finish kitchen ceilings. The latter provides the advantage of maintaining access to utility lines. A drop ceiling can be installed while retaining the required height in the room and opening up more lighting options by simply painting as well as cladding the ceiling. 
When height is an option, a coffered and tray ceiling is a wise choice because the framed area conceals ducting and utility lines. For flooring that will last and be resistant to dampness, choose the basement. Both porcelain tiles and vinyl flooring are lovely and durable options for this space room.
A Kitchen by Every Another Name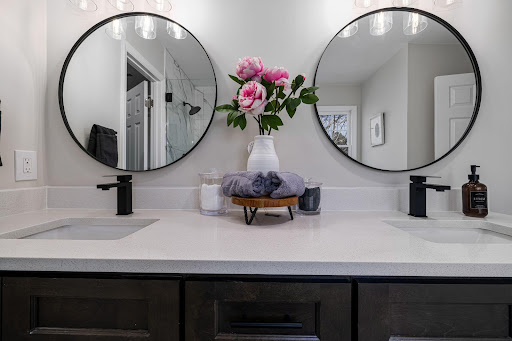 Custom kitchen installs are challenging, as you might have noticed. The materials you choose to build your kitchen, how you handle the electrical and plumbing connections, who can do the work (licensing), and the specifics of the arrangement and execution can all be governed by code.
Additionally, regional zoning regulations may require changes to your original plan or outright forbid a second kitchen. Click here to read more on zoning regulations. A kitchen's purpose, to provide a room for food preparation, is what defines it in some areas. In certain cultures, the definition of a kitchen is based on its contents, a room containing a stove, sink, and refrigerator. 
In basement construction, the word kitchenette is frequently used to refer to a compact kitchen because basement space is at a premium. Practically speaking, kitchenettes and partial kitchens, as defined by some construction rules, feature a smaller amount of cupboard and countertop space as well as fewer appliances. All of a full-size kitchen's components may be included in wet bars, but the range is not.
Thanks to kraususa.com for consulting.