If you're going to be moving into a new home soon, you've likely got a million things on your mind that you need to take care of. And while your thought might initially be on how to get out of your current home, in order to start yourself off right in your new house, you're going to want to take care of a few things there as soon as you can.
To show you just what these things are, here are three things to replace in your new home as soon as you move in.
Replace Certain Bathroom Fixtures
Because you likely don't know who was living in your new house before you were, you also can't know how well they took care of things and how hygienic they were. As a result, you're going to want to replace things that they may have used intimately, especially in the bathroom.
As a good rule of thumb, it's always a good idea to replace the toilet seat of any bathroom in your new home. It might be beneficial to replace it with a detachable toilet seat so that cleaning your bathroom will be easier for you. Additionally, you may also want to replace the bathtub drain stopper to ensure that any lingering bacteria that the former residence left behind won't get transferred to anyone in your family.
Replace The Locks And Change Any Codes
Your safety in your new home is going to be one of your top priorities. So to make sure that you're safe, it's wise to replace all of the locks on the exterior doors of the house as well as changing any codes that may be in use, including with the garage door.
While it's unlikely that the former tenants would try to get back into the house after they have moved, it can make you feel more at ease knowing that this isn't even a possibility since you've had the locks changed.
Replace The Old Thermostat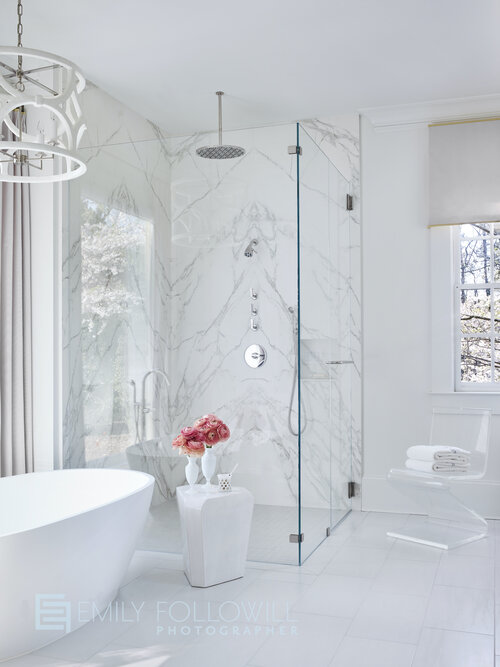 If the home that you're moving into doesn't already have a smart thermostat, this is something that you might want to replace as soon as you move in.
It can be a bit of a learning curve trying to set the temperature right at your new house and discovering how much you'll be paying on utilities during certain times of the year. But with a smart thermostat, you won't have to worry about these kinds of things as much.
To help you get your new home set up correctly as soon as you move in, consider using the tips mentioned above to help you know what to replace and where to focus your efforts.
Thanks to fixmydrain.com for consulting.