Moving out can be stressful for anyone. There are a lot of tasks involved when moving, like sorting through the things you want to bring, packing them properly in boxes, loading them onto the vehicle, and transporting everything to your new home. All these can be very challenging to do by a single individual. 
It's for this reason that some people opt to hire professional movers from their city. Aside from giving you a stress-free move, the moving insurance provided gives additional peace of mind just in case something goes wrong. In some cities like Tampa, they have moving and storage companies Tampa residents trust that can offer various storage solutions if your new house is not yet ready by the time you arrive.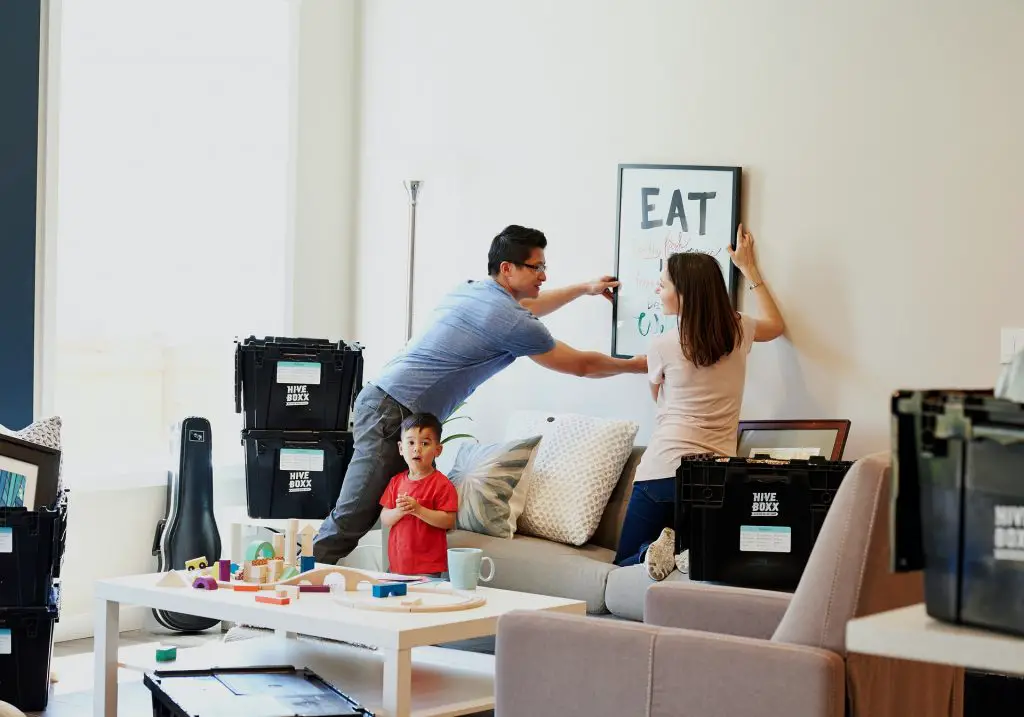 Apart from hiring professionals, another option is to ask your friends to help you move your belongings. There are various advantages to getting friends to help you with your move. For one thing, it is cheaper. You also don't have to worry about your possessions being lost or damaged because you know your buddies will take better care of your things. 
When you choose to seek their assistance, keep in mind that you are asking for a big favor. Think about it, your friends will be dedicating a chunk of their time, sometimes even an entire day, to help you out. Also, you will be asking them to lift and carry things and load the filled boxes into the moving vehicle. Given that rallying up your friends to help you pack and move your things will require them to do a lot of work, it's important to have the right approach when you reach out to them.
Ask Early
Once you have decided to ask for your friends' help to move, contact them as early as you can. You need to consider that they are managing their own schedules. Plus, asking them at the earliest possible time is a polite way to let them know you value their time. By reaching out to them as soon as you have chosen a do-it-yourself move, you also show you are being considerate.
When you ask early, they'll be able to set their agenda better in time for your move-out date. Also, they might be able to create a plan with you about the packing and moving process if you give your friends notice earlier rather than calling them at the last minute. 
Make It Personal
How you ask your friends for favors can affect their answers, so you need to present the message in a personal and polite manner. It's best to ask your friends in assisting with your move in person because it will allow you to talk things out with them. If they have any concerns about the schedule of the move, you can also discuss it with your friends right away. Even if they have an appointment on the date of your move and can't come, you can always agree to meet on another day when they can help sort and pack your things. By talking to them personally, you get the opportunity to come up with alternatives that you otherwise won't get if you just send them an SMS message.
If you can't meet your friends in person, you can call them up. The important thing to remember is to pick a medium of communication that will help you understand each other clearly and allow them to respond immediately. This way, there won't be any misunderstandings and there's a lower chance of your request getting ignored.
Be Honest
When rallying your friends to help you move out, be honest with what roles they will play and the work that it entails. Although it's tempting to downplay what support you need in the moving process to ensure they agree to help you out, this is will not turn out well if you aren't clear about all the details from the get-go. It might cause arguments and lead to them to distrust you.  
Be honest with your pals about the moving process and exactly what you need help with. This way, they'll have a clear idea of how they can better assist you. Also, being frank can prepare your friends for what they can expect when they show up for moving day. 
Let Them Know It Can Be Fun
After informing them of the hard work they need to put into helping you move, assure your friends that there's a fun side of the experience too. Get everyone excited by promising to treat them out to tasty foods or refreshing drinks. You can even play some fun music to listen to while taking care of all your belongings. This is a better way to encourage your buddies to help you out instead of downplaying the work that will take place. 
Consider the Best of Both Worlds
To make the move less stressful, is to enlist the help of both your friends and professional movers. You can assign bulkier and heavier items like a wardrobe, bed, piano, or electronic appliances to the professionals while the rest of your belongings can be handled by your friends. This alternative can save a lot of time and effort as well as minimize the risk of damaging your items due to accidentally mishandling them. Since professional movers are more experienced, they have a better idea of how to move things quickly and safely.
Moving is not an easy process. It requires a lot of work to pack and load your items into a moving van, which you can only successfully do with some help. If you decide to ask your friends for assistance, keep in mind that you still have to be respectful of their time. No matter how close you are with them, you still need to be mindful of how you seek their help. Be polite and considerate to your friends, so you don't end up putting a strain on your friendship with them—even after moving miles away from them. 
Thanks to samsmovers.com for consulting on this post.