Kitchens can be host to some of the most valuable investments when it comes to increasing your property value. Because they are so often used and because of the importance food and meals play in our lives, improving the functionality and style of your kitchen will go a long way towards making your home more valuable to potential buyers. 
There are a few kitchen remodeling trends right now that you want to consider, so take a look at these 5 if your goal is to boost your property value.
1. Quartz Countertops
Quartz is renowned for both its durability and its beauty. The cost of quartz countertops often reflects this, as it is considered one of the most beautiful countertop materials on Earth. If you've got boring laminate countertops or another type of material with obvious signs of wear, consider investing in new quartz countertops rather than trying to buff out scratches or re-seal porous material.
2. A Kitchen Island
The kitchen island is very in style right now and can be had in multiple different styles. You might even pair yours with new quartz countertops for maximum effect, or try something like a waterfall edge design to get a new sign on this timeless classic. 
3. Hardwood Flooring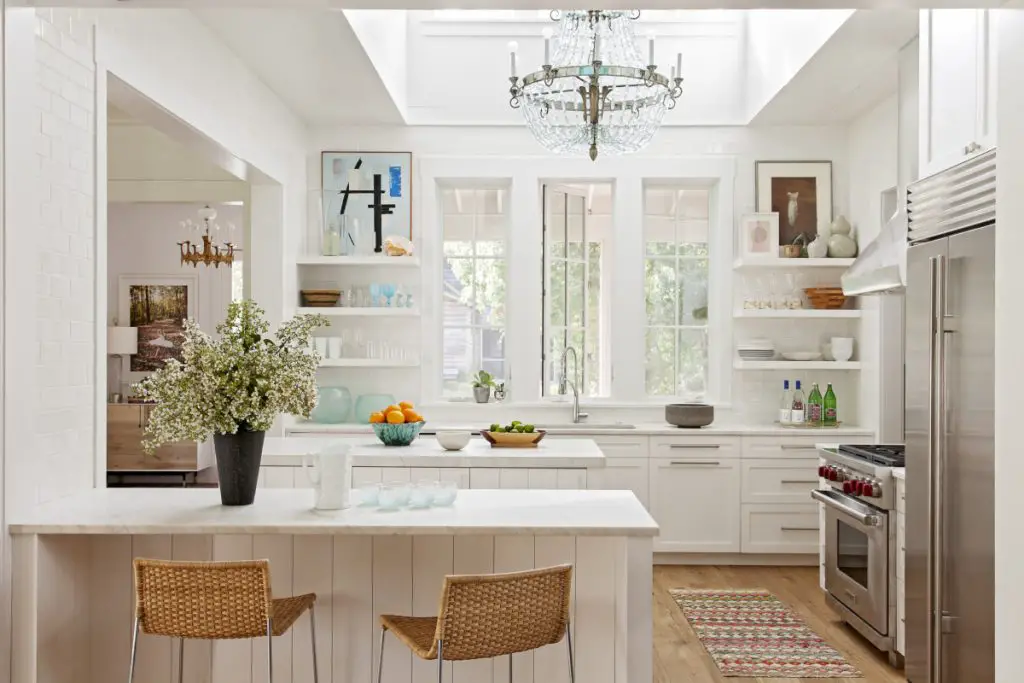 According to Chuck Waltman of Houston Home Remodeling Pros, Hardwood flooring is back in style for kitchens everywhere, but not necessarily as you remember it. While common hardwoods of a yellow, brown, or gold variety might improve the aesthetic of your kitchen, what's really gaining steam right now is grey wood flooring. Grey flooring is typically derived from reclaimed wood sources and provides an ashy, smoky vibe to your kitchen.
4. Bigger Cabinets
The value of storage rooms in the kitchen has increased significantly in recent years. Right now, investing in bigger cabinets and more storage space within is another potentially lucrative remodeling project you could do. 
To kill two birds with one stone, you might even want to upgrade to a dark-colored stain or new dark-colored cabinets entirely, as dark cabinets are yet another kitchen trend rising in popularity.
5. Skylights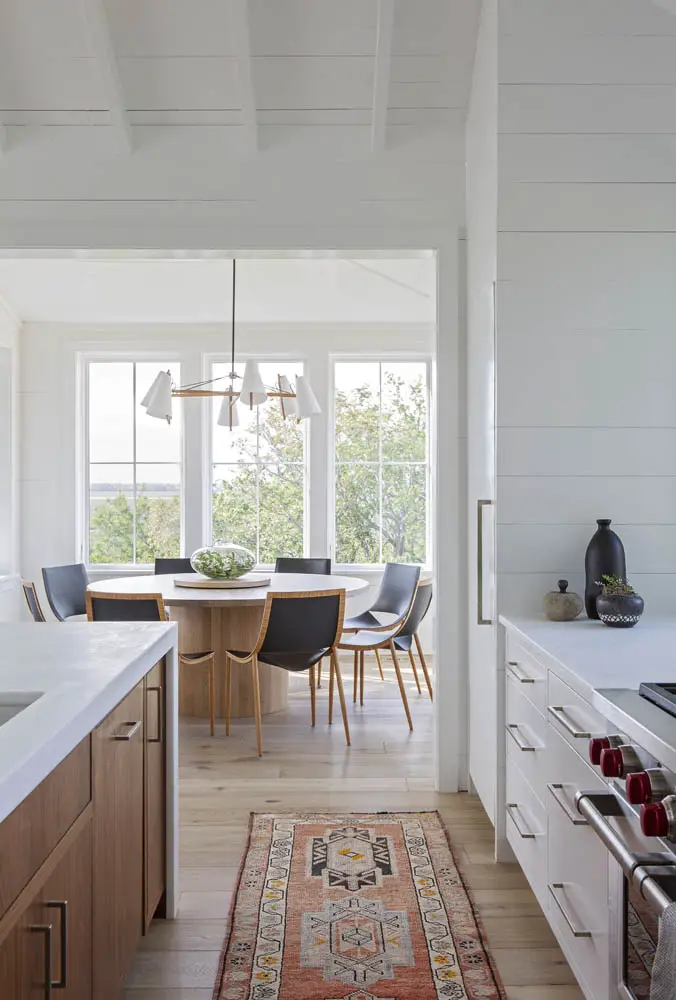 If you want a unique way to introduce some natural lighting into your kitchen, skylights are the perfect solution. Skylights can come in many different shapes and sizes, and can even be tinted to your liking.  Of course it is always best to search for window tinting near me and have a trusted professional flawlessly install the window tint.
This is another trend that can be especially effective when paired with other options on our list, such as installing one or more skylights directly above a kitchen island. 
Combine Kitchen Remodeling Trends for Maximum Effectiveness
If you want to add value to your home with a kitchen or bathroom remodeling project, You could try any one of the trends we've listed here today and see a boost in property value, but combining one or more of these trends is your best bet to achieve a giant boost in property value before you sell your home. 
When you invest in modern trends in high-value areas like the kitchen, the entire housing market in your location will take note and you'll see better offers as a result. Thanks to houstonhomeremodelingpros.com for consulting.