If your home or apartment is majorly cramped, then make the most out of your small space by choosing furniture that can pull double duty. Savvy couples depend on flexible, versatile pieces that are on-trend and control the clutter.
With that in mind, put the pizzazz back in your home with bedroom sets, sofas and other necessities made to give you the storage you crave, with a look you'll love.
1. Bedroom Sets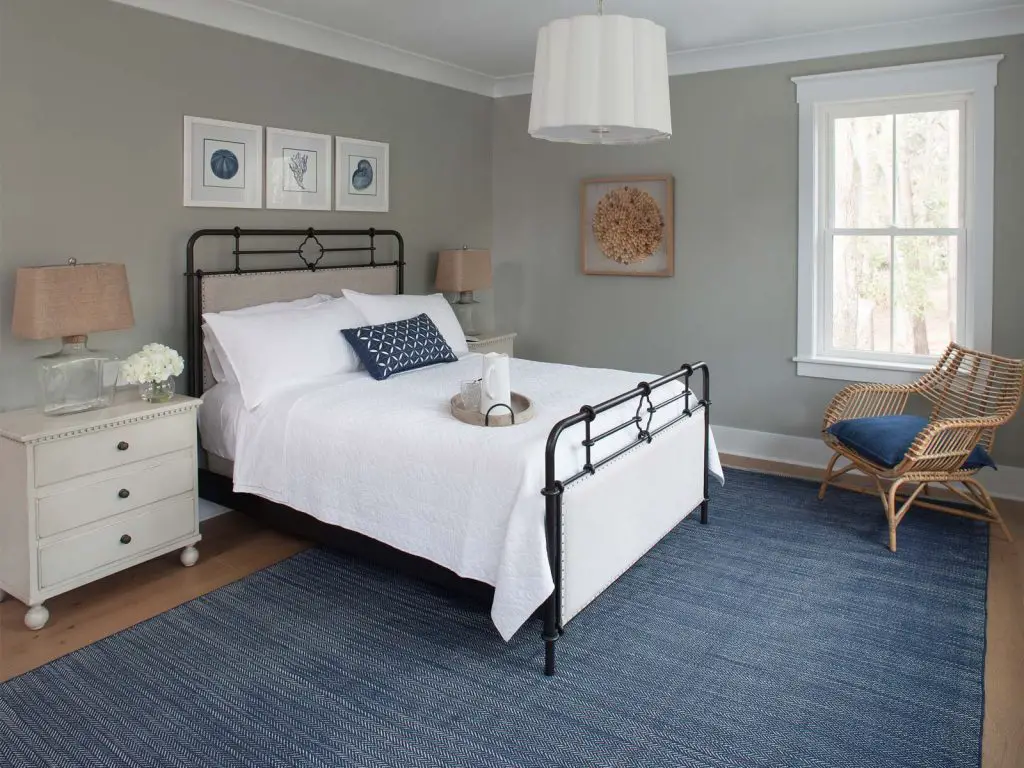 A cluttered bedroom doesn't make for a soothing sanctuary, as most people tend to sleep better in a room that's clean. Enter queen bedroom sets. 
With built-in storage that can tidy a bedroom in a flash, the under-the-bed drawers featured in these sets will turn any bedroom into an organization station. Simply use the handy drawers to stash extra sheets and pillowcases or workout clothing.
Traditional nightstands offer the additional space you need to keep surfaces mess-free. The enclosed space keeps books and magazines dust-free (and within reach), with a convenient spot to set your phone.
2. Sofas
If your living room is in chaos, rein it in with the right sofa. Opt for a sofa with room underneath it to fit a flat plastic storage container, soft storage bag, flat baskets or trays. Indeed, these items are perfect for keeping items like remote controls, children's toys or throw blankets stashed out of sight yet still accessible.
Bookworms can free up shelf space and stack magazines and books in plain sight for functional, open under-sofa storage. Free up room on your shelves for other home decor must-haves.
3. Servers and Buffets
Want to avoid the cabinet avalanche? Then it makes sense to clear out cluttered cabinets, drawers and random closets in your home and put those unreachable dishes and serving ware back into service. 
As an idea, buffets provide plenty of closed storage and drawer space for convenient entertaining. These pieces work best for holding dish sets, cutlery or mismatched linens you may not want on display.
Servers, or tall open shelving units, highlight dishes, platters and bowls, making setting up the table a breeze. Simply sort dishware by type or color for an eye-catching yet useful addition to any dining room.
4. Entryway Benches
Shoes, keys and umbrellas can junk up any entryway. While an entryway bench can help declutter that space, you'll want to go beyond a basic bench or simple wall hooks. Dash out the door with less fuss and last-minute scrambling for wallets or watches when you update your space with entryway benches. 
These pieces not only provide a comfortable place to put on your shoes, but shelving or baskets keep important items all in one place. Designate separate baskets or shelves for every member of the family. With a place to set your planner, your partner's scarf and the dog's leash, the morning routine can run that much smoother.
5. Accent Cabinets
Blank walls do nothing to help ease storage woes. Conversely, accent cabinets up the style and organization factor in any room of your home. They are the perfect blend of display space and enclosed storage wrapped up in one pretty package.
Whether you fill your accent cabinet with puzzles, toiletries or bar supplies, the options are endless. You can find one to fit almost any purpose. Choose a mirrored front cabinet to reflect light and brighten dark corners or a snappy finish to complement or perk up any room.
Furniture Picks for Couples in Need of Storage
Get organized with queen bedroom sets, sofas or an accent cabinet with well-made pieces that work for you. And add functional, flexible furniture to give you the space you crave, without remodeling or moving. Thanks to Rooms To Grow for contributing.